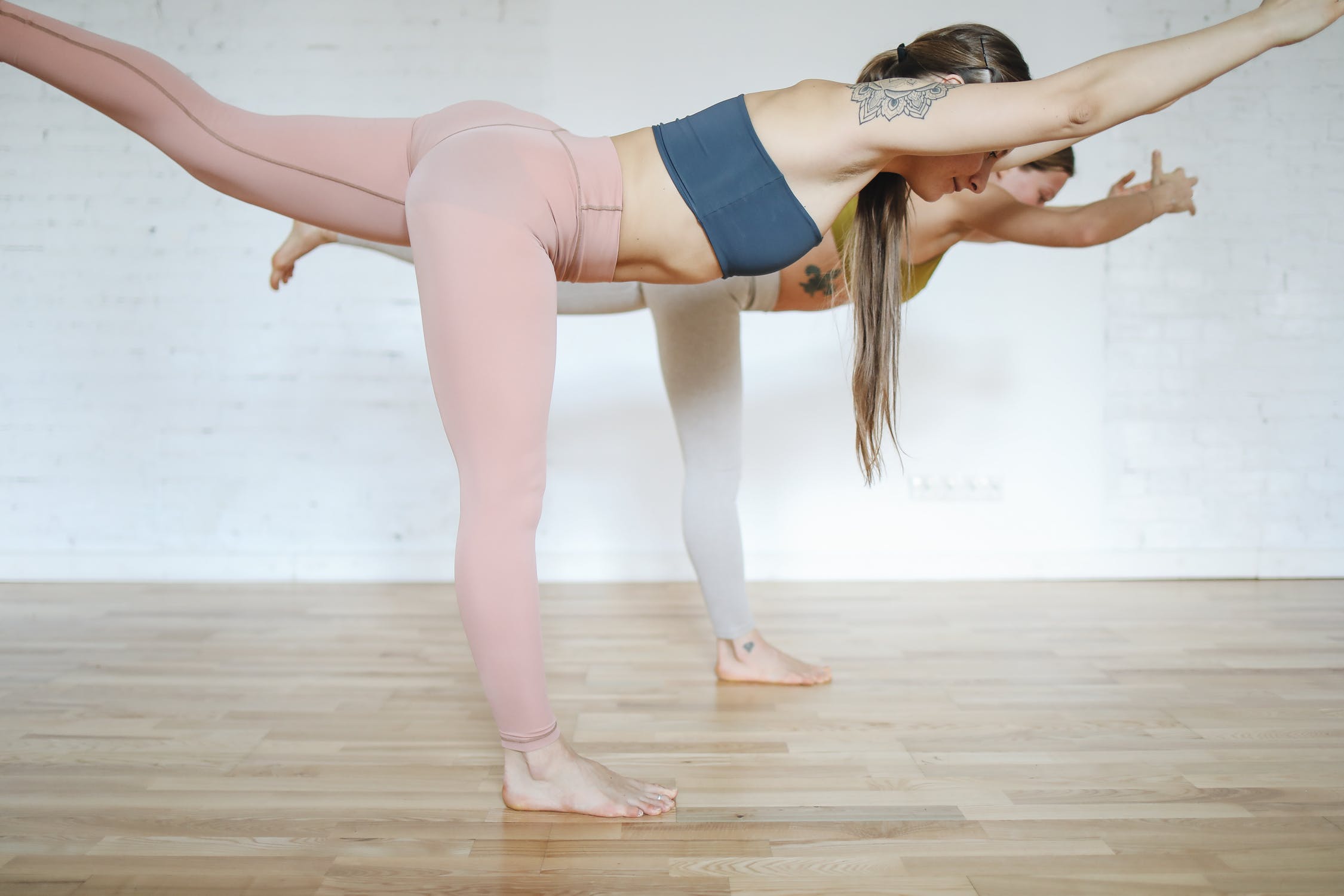 JUDY GRABLE WAS THE BEAUITFUL BLONDE YOU LOVED TO WATCH WRESTLE AND FLY HIGH
When you watch the late 1950's video of this beautiful, feminine, soft spoken young platinum blonde with desirable girl next door looks sitting quietly next to the show moderator, as the "What's My Line" panel found out, it's hard to tell Judy Grable is a professional wrestler.
If anyone was an exceptional ambassador to influence mainstream America that women wrestlers may have a respected place in future society, it was Judy Grable.
When researching information online, there is a need to be cautious and persistent in trying to obtain accurate information especially when it comes to famous wrester's places of birth. The consensus on Ms. Grable is that she was born in Bolivar, Tennessee.
Wikipedia introduces us to Judy's home town. Bolivar is a city in Hardeman County, Tennessee. As of the 2000 census, the city population was 5,802. It is the county seat of Hardeman County. The town was named for South American revolutionary leader Simón Bolívar, but is pronounced to rhyme with the name Oliver.
The first people to come to Hardeman County looking for permanent residence came in 1819-20. They came from middle Tennessee, Virginia, South Carolina, North Carolina and Kentucky. The first town in Hardeman County was established in 1823 on the banks of the Big Hatchie, the Indian name for the river, and was called Hatchie Town. The new site, the county seat, bore the name Hatchie until by Act of the Tennessee State Legislature, on October 18, 1825, it was changed to Bolivar. Bolivar was named for Gen. Simon Bolivar, the South American patriot and liberator.
Hardeman County was officially organized on October 16, 1823, and was named for Thomas Jones Hardeman, a veteran of the War of 1812, who served as the first county court clerk and a commissioner for Bolivar before moving to Texas in 1835.
Tnvacation.com continues. Bolivar began as a trading post, where the Chickasaw tribe would gather to trade with the areas first settlers. Bolivars early residents expected a canal to be built through the town, connecting the Hatchie and Tennessee Rivers, making the town an important stop between East Tennessee and New Orleans. The canal never materialized, but Bolivars location near the navigable Hatchie put it on the water route between West Tennessee and New Orleans.
The town was Union-occupied through much of the Civil War, and its carefully-preserved historic districts feature Antebellum homes and structures that help tell Bolivars story. Its festivals and community events lend a special flavor to this rural gem.
More than a hundred buildings in Bolivar are on the National Register of Historic Places, making it a treasure for history buffs. Most of the places reflect the pre-Civil War prosperity of Bolivar that produced the famous forecast (alas, economic conditions changed, and Bolivar stayed in the small-town arena).
A few buildings in Bolivar stand out. Magnolia Manor Bed and Breakfast (circa 1849) was the Winner of Fodor's "One of the South's Best Bed & Breakfasts." Magnolia Manor was built by Judge Austin Miller in 1849. He was a prominent attorney and is credited with helping place the southern boundary of Tennessee. The McNeal Place, an 1856 Tuscan-style villa noted for its exquisite Spanish ironwork and considered to be one of the premier showplaces of Tennessee. A Greek revival home, the Columns, built in 1860, was used as a makeshift hospital for wounded and sick soldiers during the Civil War. An extensive restoration is now in progress at the house.
Hardeman County's original courthouse, the Little Courthouse, was built in 1824 and moved to its present site just off the square in 1827. One of only three log courthouses still standing in the United States, it now serves as the county's museum.
If you are from a small town you probably have met a number of special girls that are similar to Judy Grable's profile. Due to Judy's occupation that's where the similarities end.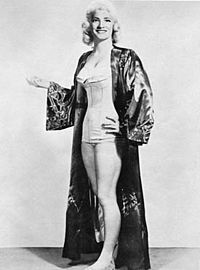 Her real name was Nellya Baughman. She was an active wrestler during the 1950s and 1960s. In addition to her nickname "The Barefoot Contessa" due to her preference for wrestling barefoot, she was also known as "the acrobatic blonde with the educated flying feet" reports Wikipedia.
Ms. Grable was the youngest of six children, including four brothers and one sister. She was a tomboy who liked fishing, hunting, and sports. She also wrestled at Grand Junction High School. Her family later moved to Florida, where Grable became interested in the circus. She was employed at Ringling Brothers Circus as an acrobat for six months, deciding she would rather wrestle after falling off a high wire.
Ms. Grable trained for her professional wrestling career with The Fabulous Moolah in her training school in Columbia, South Carolina. She debuted in 1953 using the name Peaches Grable. Moolah's female trainees worked in Boston under promoter Paul Bowser, and in Boston, Grable and Moolah were involved in a feud.
She wrestled in the National Wrestling Alliance (NWA) territories through the 1950s and the 1960s. In September 1956, a battle royal was held to determine the new NWA World Women's Champion, but lost to long-time rival The Fabulous Moolah.
Pwhf.org shares further information on this exciting ring pro's life.
"I might as well have been the only girl," she said in 1964 interview. "The last four years that I was at home my oldest sister was married, and my two oldest brothers were in service."
A tomboy growing up, fishing, hunting, and playing sports with her brothers, Grable claimed to have wrestled a little at Grand Junction High. After her family moved to Florida, she became fascinated with the circus, and spent six months employed as an acrobat with Ringling Brothers. "It was after I fell off the high wire that I decided wrestling was for me," she mused. "After all, in wrestling you have something to grab hold of." Debuting circa 1953, and working early as Peaches Grable, the blue-eyed, 5-foot-6, 137-pound dynamo made a name for herself with her in-ring action as much as by her looks.
"She has developed an amazing acrobatic routine, replete with flying legs, fancy combinations such as cartwheels and drop kicks, and a specialty of the house with which she finishes off her opponents, a hold she discovered and calls the Kangaroo Flip," ballyhooed a 1963 Wrestling Revue article. "It all adds up to an aerial attack of blazing intensity, meant to dazzle the audience and stun an opponent. She is tremendously successful at both."
Slam.canoe.ca reveals another quote. "Every day after school I would hurry over to the grounds and watch the performers going through their routines," she said in 1964. "It wasn't too long before the group sort of adopted me. Those circus performers are wonderful people. You have to be close to them and learn just how wonderful they are."
Grable would spend six months employed as an acrobat with Ringling Brothers. "It was after I fell off the high wire that I decided wrestling was for me," she mused. "After all, in wrestling you have something to grab hold of."
Grable was almost always a heroine, but women's wrestling wasn't all cut and dried, good versus evil. "To tell you the truth, girls wrestling comes close to being a good, old-fashioned street fight," she explained once. "I always go out there with the idea of landing the first punch because I think that's important."
Princess Little Cloud (Dixie Jordan) described Judy as a hillbilly girl from Kentucky who was "a natural athlete" and could fly like Argentina Rocca. "She was party queen when I met her. She'd already been wrestling," she remembered. "Judy Grable had a little child that she traveled with for a while. In fact, she had already been a mother when I met her, and I don't know who was taking care of her baby, probably her mom."
By the early 1970s, Grable had married and settled near Seattle. Her last run in wrestling came with Dean Silverstone's Superstar Wrestling promotion in 1974, but only lasted a week.
"She took care of the veterans for over 25 years," said her daughter Debbie Davis. "She loved taking care of people that were sick. She used to come home with all these stories from the veterans."
In a final obituary Legendschampionshipwrestling.com shares, born on August 12, 1925, Ms. Grable began her career in 1938 at the young age of 13 and was a top wrestler on the women's wrestling scene for many years. She won the AWW Women's Championship on May 14, 1947.
Female Competition International would like to sincerely thank Judy Grable's family and friends for being a part of the village that helped Judy evolve into the wonderful, unforgettable competitor and exciting high flying entertainer that she was.
~ ~ ~
Sources: Wikipedia, Tnvacation.com, Slam.canoe.ca, Pwhf.org, Legendschampionshipwrestling.com, Photos courtesy Wikimedia Commons, prowrestling.wikia.com, Wikipedia.