Gina Carano, Former MMA Star Still Scoring Knockouts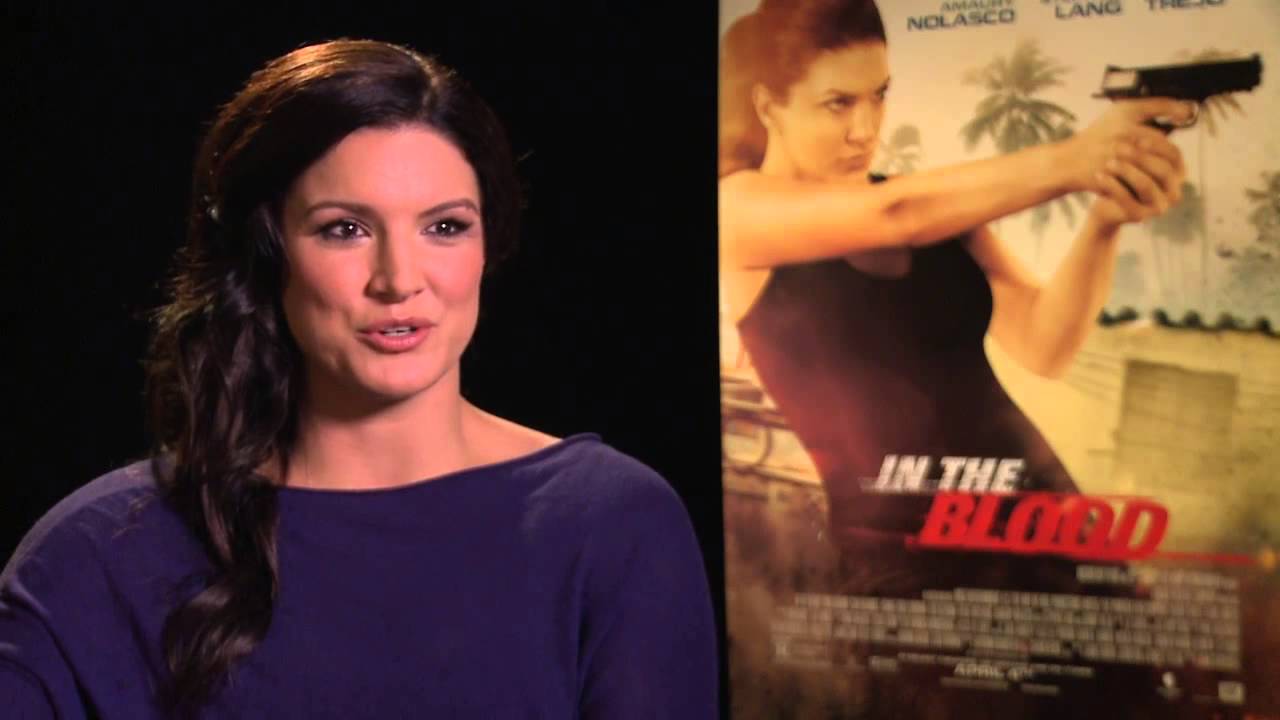 September 14, 2021,
Some beautiful women will do almost anything and we mean virtually anything to get into the movies.
There are so many questionable pathways to get there from nepotism to overtly sexual, extremely violent or extremely violent and overly sexual combined.
A top female MMA fighter, if she's any good, is not often described as very sexy. Especially if she's taken too many shots on the kisser. Too, with those big shoulder and arm muscles, if you find her sexy, you might be trending into the fetish category.
There are plenty of Session Girls who can fulfill your fantasy there.
Two things got us to watch the film In the Blood.
One, it stars a former top flight Female MMA Fighter who is incredibly sexy and two, it stars an incredibly sexy actress who is a former MMA Fighter.
Got it?
Gina Joy Carano is an American actress, television personality, fitness model, and former mixed martial artist (MMA).
Whew. Say that fast and furious four times.
She competed in EliteXC and Strikeforce from 2006 to 2009, where she compiled a 7–1 record.
Very impressive. She's sexy and can fight.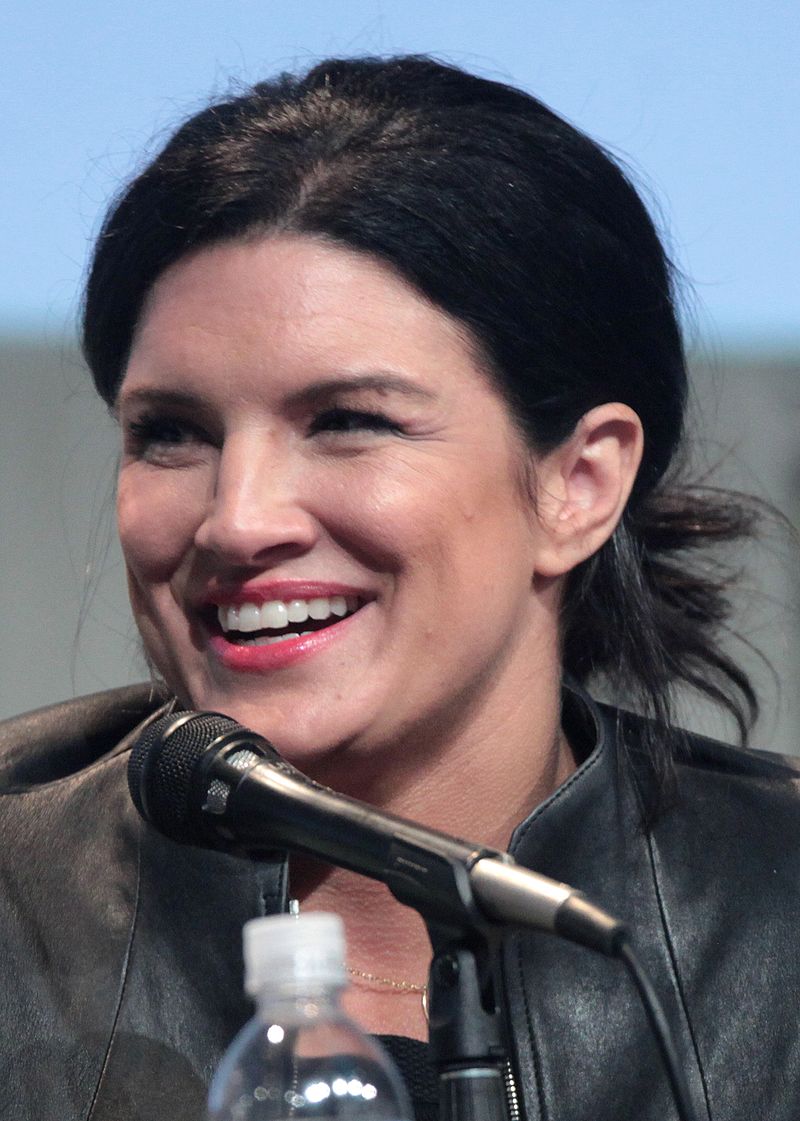 Her popularity led to her being called the "face of women's MMA", although word has it Gina rejected this title.
She and Cris Cyborg were the first women to headline a major MMA event during their 2009 Strikeforce bout.
Ms. Carano retired from competition after her first professional MMA defeat to Cyborg.
That was probably a good thing, especially if she didn't want to get that puffy face look. Fight Cris Cyborg enough and trust us, you will.
Transitioning from the ring to the screen, face in one feminine piece, Gina landed her first major role as the lead of the action film Haywire (2011).
She was destined to become more famous.
She performed in Fast & Furious 6 (2013) and Deadpool (2016). Ms. Carano also portrayed Cara Dune in the first two seasons of the Disney+ space Western television series The Mandalorian from 2019 to 2020.
Those are some pretty heady Hollywood vehicles there, so it made us a little curious why Gina would star in the film, In The Blood.
Just the title alone lets us know were in for a gore filled spectacle where blood is going to fly off the screen and be splashed all over our popcorn. Good thing it was strawberry flavored.
In the Blood is a 2014 American action film directed by John Stockwell and starring our former fighter Gina Carano in her second lead role after 2011's Haywire. The plot revolves around a 26-year-old newlywed named Ava who searches for her husband after he is abducted on their Caribbean honeymoon.
A Turistas clone with a different accent. With these kind of, abducted in a foreign land tales, you better have at least one gorgeous chick who can run fast. In Turistas it was the sensuous Melissa George who didn't run fast enough.
Here's In The Blood's breathtaking unique plot (yawn).
In 2002, Ava, a 14-year-old girl from Bridgeport, Connecticut, is woken up in the middle of the night and sees her drug lord father murdered by two masked intruders, before grabbing a shotgun and gunning down the two assailants. Twelve years later, after a rough life and recovering from drug and alcohol addiction, Ava marries the affluent Derek Grant in Arlington, the two having met while attending Narcotics Anonymous gatherings.
Why didn't we think of that? During our dating days we should have attended more Narcotics Anonymous meetings.
The smoke thickens.
After the ceremony, the newlyweds fly off for their honeymoon to a Caribbean island where Derek's family owns a summer home. One evening, the couple befriends a young local named Manny who invites them to a nightclub, where Ava gets into a violent fight with several patrons following an encounter with local criminal Big Biz.
We think you can see where it goes from here.
As writers, sometimes we temporarily hang out with some fairly crazy people. For research purposes.
This one such person said he likes watching movies like this especially when he knows the babe involved is going to get in a fight and he might see her skirt fly up and get some great panty shots. In this film, the panties were red. Matched the title and her dress.
Interesting take.
Here is another take by our favorite reviewers at rogerebert.com who summarize, "In the Blood" is a film for which it's hard to find something even remotely positive to say. The acting ranges from serviceable to simply dreadful, the plotting is utter nonsense, and, again, there isn't even engaging action to make up for the silly narrative."
Okaaaaaaaaaaay. So we sense the reviewer didn't like it. Was he expecting Training Day?
He gave it a one star.
But wait.
What about the panty shots? What about the up skirts? What about the curvy booty on the beach shots? What about the possibility of thongs? Huh?
Oops.
Sorry we got a little carried away.
When we looked up the cast, there were a number of actors, whose names we won't mention, who constantly participate (we won't say star) in straight to DVD violent, bloody and disgusting dribble.
But you know what?
That's exactly why we watch a movie like this. Gorgeous Gina is just an added benefit.
The more the reviewer hates it, and here he clearly did, we just put in the softer evaluation, the review got a lot worse; the more we want to watch it when we are a little sleepy and about ready for bed, in the dark with the chain on the front door.
Look, anything thing that Gina participates in, whether it is an MMA contest, a Hollywood Block Buster or one where the actress takes the part because she's going to remodel the guest room or get a boob job, we will watch.
Gina is that exciting. And sexy.
We always love it when women decide to give grappling a try. It makes our hearts go pitter patter.
Always look at the bright side.
If the gorgeous babe involved doesn't stay in the fighting cage too long, it can jump start her acting career so she doesn't have to do all of the other creepy things that some beautiful actresses will have to do, to land a part.
Compared to that, fighting Cris Cyborg, even if you lose, is a small price to pay.
~ ~ ~
OPEN PHOTO femcompetitor.com, grapplingstars.com fciwomenswrestling.com Anchor-Bay-Films-photo-credit-YouTube-upload.
https://en.wikipedia.org/wiki/Gina_Carano
https://en.wikipedia.org/wiki/In_the_Blood_(2014_film)
https://www.rogerebert.com/reviews/in-the-blood-2014
https://www.fcielitecompetitor.com/
https://fciwomenswrestling.com/