Germany's Stealth Katharina Classic Battles At DWW, Historic Years 2007-2008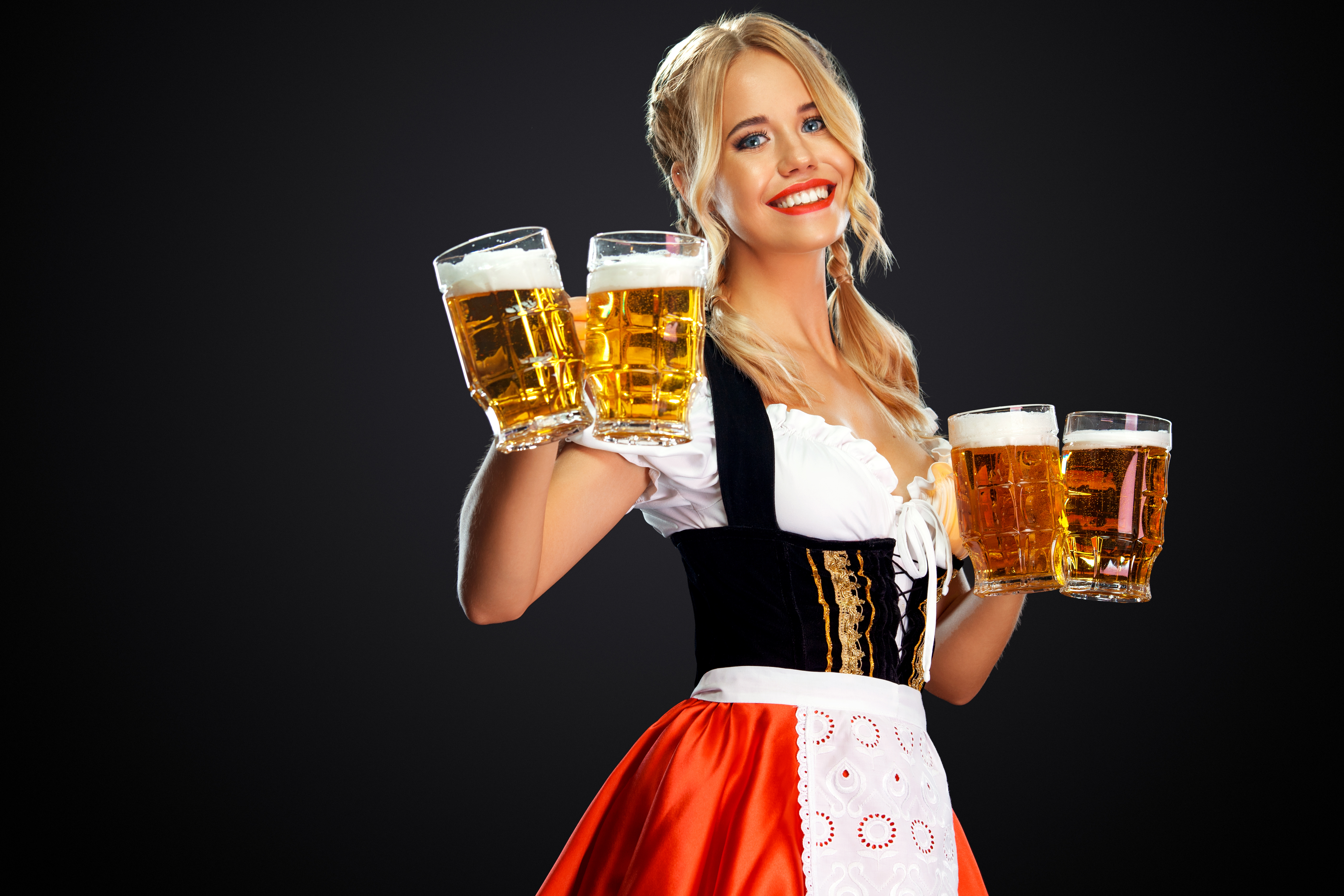 March 2, 2022,
Germany female submission wrestlers.
Past and present.
It has such a nice ring to it.
Part of the reason it does is because they are a delicacy on the fully competitive female wrestling scene, though more are starting to participate.
Some of the new stars making a name for themselves are Madam Curie, Rage and Warrior Amazon.
Other modern day girls we have written about are Riona, Naina and one of our favorites at the Great Femwrestle Events in Germany was fitness girl Brenda.
Here, we're going to take a walk down memory lane in appreciation of a stealth German girl who took a risk and visited the DWW girls to see how she could do.
Previously that excursion was traversed by the legends Susanne and feisty Karine.
We want to make sure that fully competitive female submission wrestling history remembers Katharina too.
We introduce her through the eyes of a writer at our Femcompetitor Magazine associates. He smiled, "DWW's Katharina sporting a strong tattoo by the shoulder blades appears to have a spirit of an artist and one of her artistic expressions that she has effectively brought to light is her participation in female submission wrestling at a higher expressive level.
Had she sported the tattoo in more erotic curves and heavily promoted sessions, I would suspect it would be for more financial than artistic reasons. Perhaps."
Okay, that's one thought.
We would agree she would make a lovely Session Girl if she was so inclined.
Katherina first came to FCI's attention because she competed with girls, primarily German, at the historic AS Films.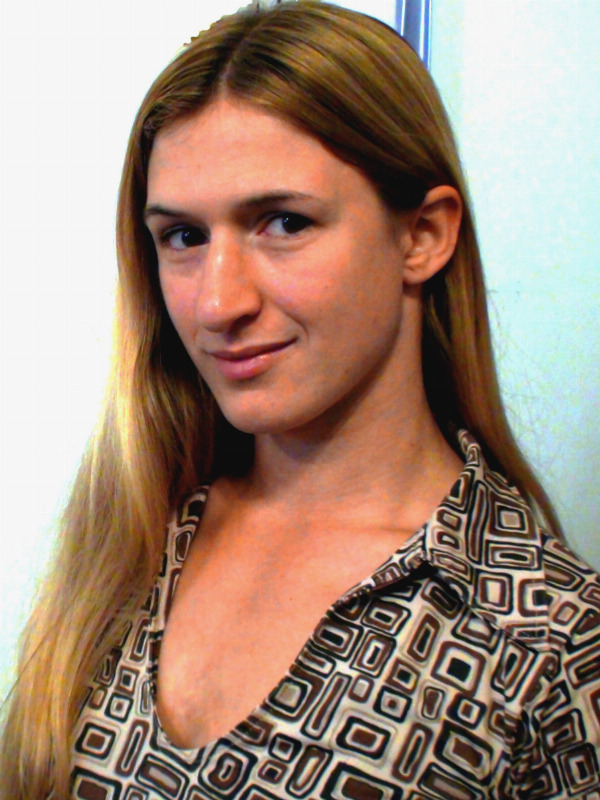 There she faced a powerful housewife (always love that) in Brigitte in the ring, filled with sexy scissor action and Claudia, a newer German girl.
Katherina was so ambitious she even tried boxing, with some rough results as she got knocked down for the count against a very tough buzz cut German girl in Sophia.
So it is not surprising that she would want to travel to DWW and face the female warriors on the Danube.
Let's view some of the reviews from fans who witnessed the match.
Anastasia (22), Katharina (27)
This battle took place in 2008.
Anastasia went on to have a great DWW career so it is fascinating to see her in one of her early matches.
"German Katharina is a wrestler who had already successfully wrestled at other events for other producers and who wanted to see how good she really was when she would wrestle versus the world wide best wrestlers at our event. That's why we tried to give her a chance to test her strength and her skills versus some of our women who are in about the same level as her. Her first opponent was Anastasia who surprisingly improved significantly and who did not only show aggression but also her athletic power and her strength in this match.
Anastasia has an advantage in height and weight. However, Katharina has some of the most sculpted biceps muscles that I have ever seen. Therefore, the wrestlers might be equal in strength. Also, fans do not know how many matches that Katharina has previously wrestled. Therefore, it is difficult to know who has the advantage in experience.
The movie begins with a brief period of arm wrestling. This match is pins and submissions, and you will see both. Anastasia's strength will be on display during the entire match. She has one of the most crushing headlocks ever seen at DWW. And her leg muscles (which she has developed through alpine skiing) will be constantly used during the match. On the other hand, Katharina displays some very impressive leg takedowns during the match. This move is seldom, if ever, used by DWW/HWW wrestlers.
A "known quantity" (Anastasia) vs. an "unknown quantity" (Katharina) results in a match that fans will want to see."
Very intriguing.
Now for more details. DWW even printed the criticism of the match, which as long as it real, would not remotely bother us.
"Both girls are strong, as evidenced by the arm wrestling, in which you clearly can see their developed biceps. Not knowing anything about Katharina prior to this match, I was impressed with how she performed. Anastasia is a tough fighter. Katharina makes her earn every inch.
The major criticism I have of this fight is that there are stalemate positions, in which neither wrestler tries to escape or change her position. A few of these positions, however, do happen during submission attempts, so they aren't exactly "stalemate" holds.
Fans of Anastasia and her legs will be pleased by this match. Fans of leg takedowns also will be pleased.
Overall, there is not much action. As the match wears on, one girl finds a way to make her opponent submit and goes to that strength at every opportunity. Meanwhile, the other girl finds herself trapped in this hold more than once and spends most of the time trying to last as long as she can before eventually submitting. But it is fascinating to see Katharina on the offensive as she has a different style and approach to her attack."
We love slow struggles especially when one girl dominates the other in real action as Anastasia did here.
Sofia C. (22), Katharina (27)
Here is what the Femcompetitor Magazine writer had to say about Sofia C. back in 2014.
"She was so cute you could just kiss her on the forehead. Sofia has many friends and fans in the women's wrestling community.
She was trained by the best women's wrestling team in the world at DWW and her career there appeared to span from 2007-2009.
Her credentials include competing against Zsuzsa, Tekla, Patricia, Orsi S, and Norita, the visiting German wrestler Katharina, Anastasia, Leslie, Kata, Kimbra, Miriam, the French wrestler Irene, Jenny, Orsi K, Viki A, Angie and Kinga among others.
Sofia's matches can also be found at Female wrestling Zone where she has wrestled Lilach, a newer girl named Eve, Timea going by the name Linda, Kira and Orsolya T.
Simply put, Sofia has traveled extensively to hone her craft.
She has trained with DWW legend Viktoria and was part of the Hungarian Women's Wrestling team under her guidance."
We really loved Sofia C.
Yes, she is elegant, feminine and absolutely gorgeous.
So, how did things go?
"After having battled versus equally strong Anastasia in a battle of physiques, muscular German Katharina faced elegant Sofia on the mat for the third match of this round robin tournament. Although Sofia doesn't look as muscular and as strong as Anastasia was, she's a dangerous opponent because she's quick and skilled and she knows exactly what she's doing. German guest Katharina well supported by her German fans tried to do everything to show us how good she was."
Now for the breakdown.
"This match completes the intriguing round robin matches involving a DWW wrestler (Anastasia), an HWW wrestler (Sofia C) and a visitor from Germany (Katharina). It is intriguing because the women come from different wrestling "worlds," and therefore the outcome cannot be easily predicted.
This match is between Sofia C and Katharina. Both wrestlers are approximately equal in height and weight. However, Katharina has some of the most sculpted biceps muscles that I have ever seen, and she appears to be stronger than Sofia. Regarding wrestling experience, we know that Sofia has much experience. On the other hand we do not know how many matches that Katharina has previously wrestled. Therefore, it is difficult to know who has the advantage in experience.
The movie begins with a brief period of arm wrestling. This match is pins and submissions, and you will see both. Fans will be treated to some very good pinning techniques. And the score of the match is very close.
One special treat found in this match is a very long figure four head scissors. As the catalogue picture shows, Sofia skillfully traps Katharina in a seldom-seen figure four head scissors. This is not a brief hold. Sofia applies it for well over one minute."
It was a very close and exceptional match.
Katharina (27), Tekla (23)
Forgive us for this but Tekla was one of our favorite DWW girls who often got dominated.
So sexy in the process. She is very feminine and nicely shaped. Tried her best, always had a smile on her face and a hand that was quickly ready to tap out.
Here is how things went.
"Our strong and muscular German guest Katharina had some troubles in her previous matches versus much more skilled Anastasia and Sofia. That's why we finally gave her novice wrestler Tekla as her opponent.
Tekla is an aerobics instructor and she's a very fit woman and we believed that she fits to muscular and athletic Katharina as both women weren't very much skilled but strong and muscular women.
This was Tekla's 6th match only in her life as a wrestler but you can see that she's learning quickly. You can also see that women who do other sports and who are athletes do often learn very fast when they are having good and equally matched opponents."
Although they're both pretty unskilled and it's more like an "impromptu wrestling style" there's definitely a lot of power and female muscle tangling on our mats in this long and exciting international encounter to a rather sweating finish."
Sounds good. No, make that great. Very sexy.
Memories are the building blocks of our lives.
The German girls who had the courage to grapple on the blue mats of DWW are a real treat.
We are so glad that Katharina made the decision to take a risk and go on a lifetime adventure to battle the female warriors on the Danube.
~ ~ ~
OPENING PHOTO fciwomenswrestling.com femcompetititor.com grapplingstars.com, Mike-Orlov-Shutterstock-Editorial-use

https://www.fcielitecompetitor.com/
https://fciwomenswrestling.com/