Germany's Gorgeous Wrestler, Session Girl Curie, Vs Hungary's Anett, Berlin's Rage.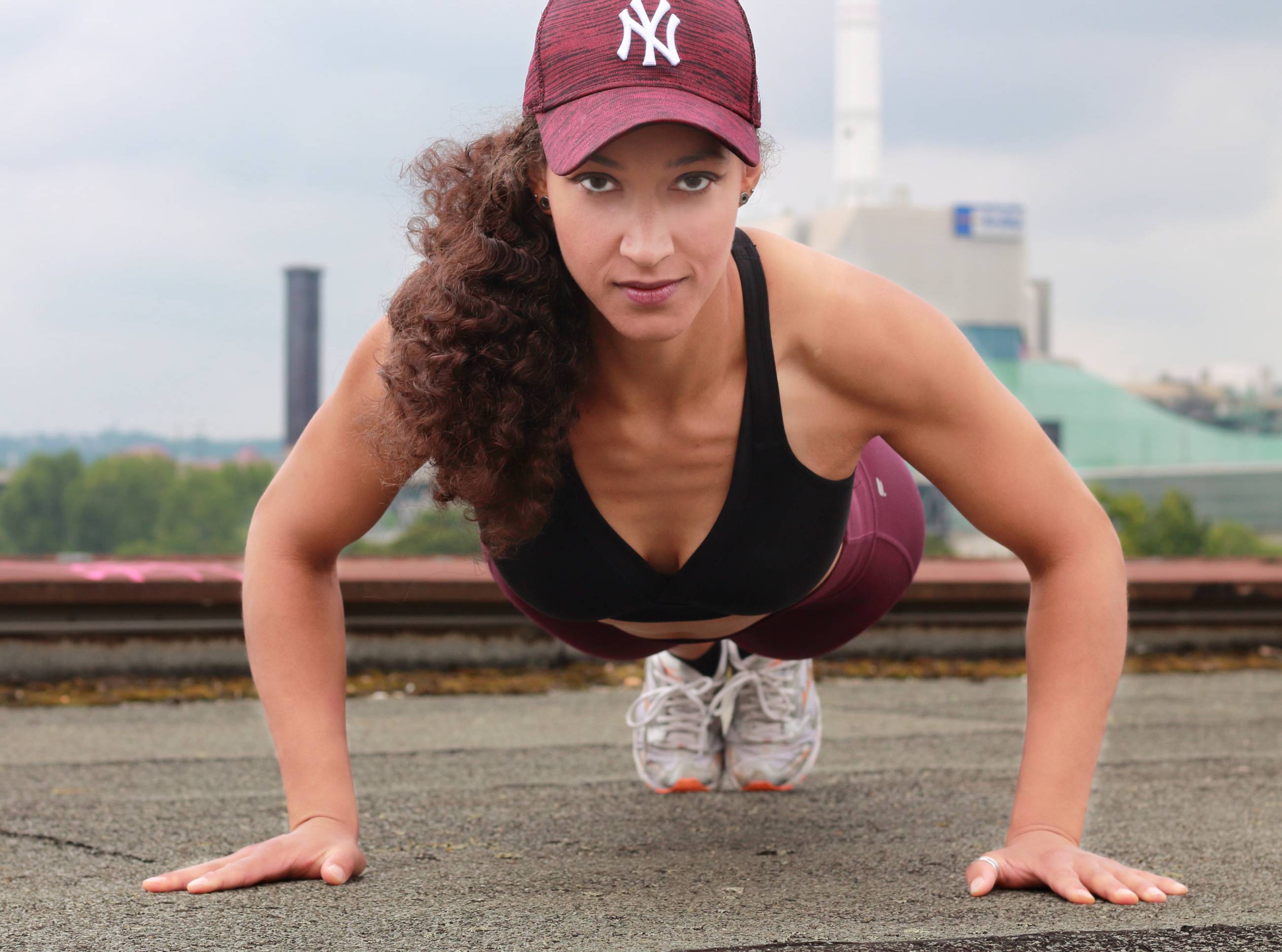 December 12, 2021,
Current standards of fully competitive wrestling have been raised and it is very hard for a newer girl to make her mark.
With the increased participation in MMA and Fitness, the grappling skills of today's female submission wrestler is much higher than before.
Even the great DWW Girls of historical lore had difficulty with arm bars and chokes.
Decades ago, a newer girl could make her mark because she was gorgeous and the skill level of the other girls she wrestled was similar.
Those days are gone unless you enjoy semi-competitive fantasy wrestling.
One newer girl that has clearly made her mark in a far more competitive female wrestling landscape is sensuous Curie of Germany.
To say that we are impressed is an understatement.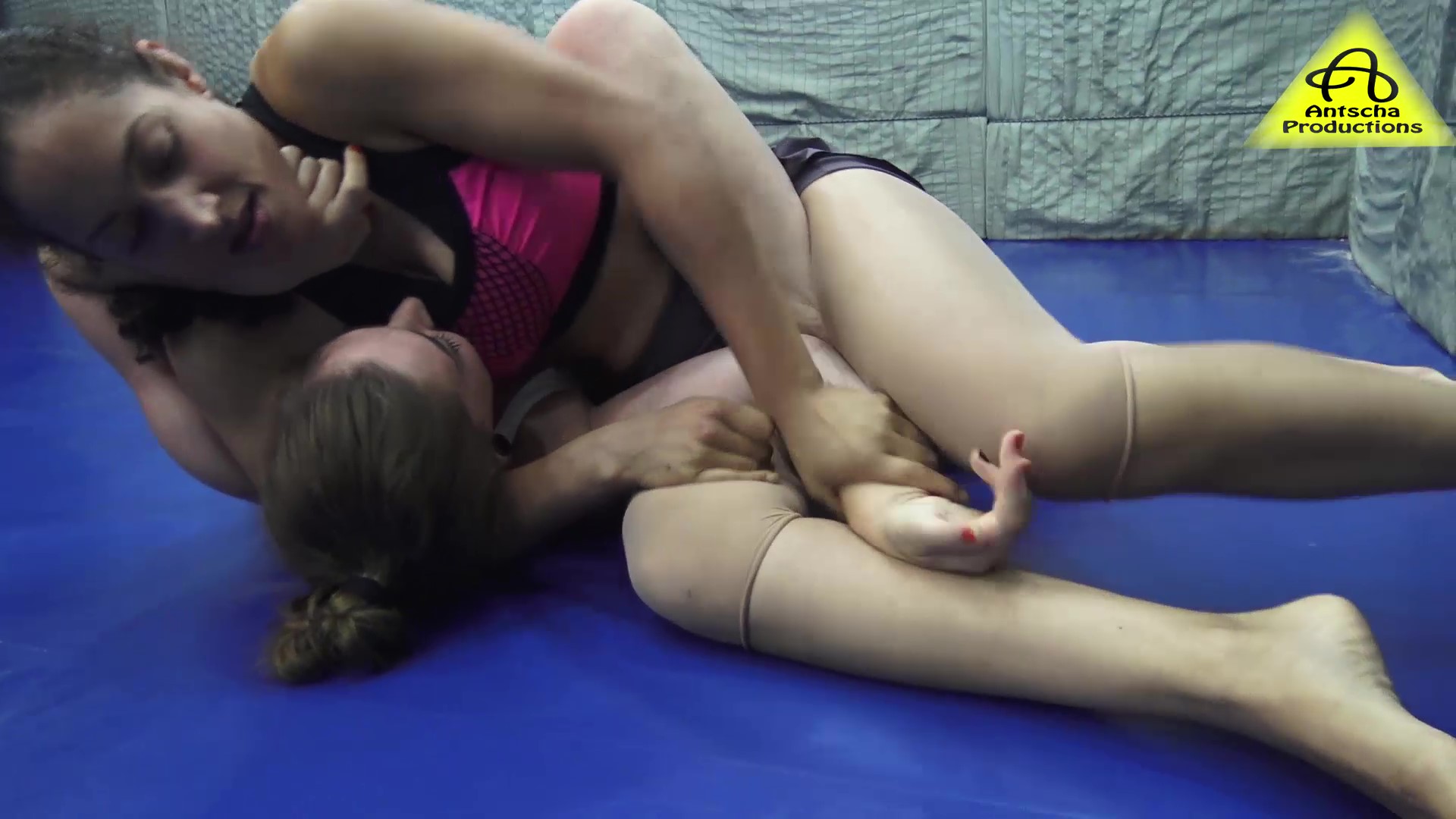 FEMALE WRESTLING ZONE
The European girls who wrestle at Female Wrestling Zone (FWZ) have a very high skill level in part because the company is constantly sponsoring new matches.
Curie is not afraid to travel and fight out of her comfort zone.
At FWZ she takes on a number girls, namely Dolly, Milana and Kim.
We became a member to watch Curie fight and she didn't disappoint.
In particular we focused on her match with Kim who is a very sturdy Fem Competitor.
The battle was mostly a ground war and what we noticed was Curie is very adept at chokes and arm maneuvering. Kim as well. This was indeed a real struggle but we counted at least four submissions by Curie as she made her statement. Some of the submissions were very skillful and creative like a ground to head leg scissors in combination with an arm bar.
ANTSCHA'S PRODUCTIONS
Super Star and Industry Legend Antscha has an incredible fully competitive store in Clips For Sale. She is an exceptional recruiter and at her live events, she will often invite star wrestlers from other European countries outside of Hungary. We loved purchasing and watching Italy's Bianca compete there and the two big stars from Germany, Amazon Warrior and now the emerging star, Curie, made their mark against Antscha's tough stable.
Curie took on Ivy, Bianca, Sheena, Sativa, Rage, Orsi B., Anett, Kimbra and Antscha.
Realistically, being a newer girl, we can't see any scenario where Curie would defeat Anstcha and some of our industry's top level stars. That would be expecting too much. Given her great skills for a newer wrestler, we were curious what level was she actually at?
The following are some of the matches that we purchased from Antscha's store to find out.
CURIE VS ANETT
We're going to start with the match we expect Curie to win and get progressively tougher.
Anett of Hungary has some experience but based upon what we see online, not a lot of matches.
Curie has been around for several years thus we expect things to go Curie's way.
The match starts as expected. With the girls on their knees, Curie quickly seizes Anett from behind the neck, grapples for a little, then takes her down and traps Anett in a strong behind the back scissors. Anett gives.
1-0 Curie.
As round two begins, she continues to control Anett and it becomes clear, as we thought, Curie has a higher skill level. For a moment it appears she will trap Anett with a sitting head scissor but loosens that and quickly submits her in an arm bar.
Curie leads 2-0.
Round three sees Anett start more aggressively and she negotiates Curie to the floor and lands on top of her trying to secure a grapevine. The possibility is there but Anett cannot sustain the hold.
We like Anett (yes, there is a but).
But, she laughs a lot. Smiles a ton. Talks quite a bit during the match. Typically when a girl fits that profile, during her match she has only one future.
She's going to lose.
Too, when the girl talks too much, what once felt fully competitive turns into a running commentary, filled with jokes and the match loses its power. At FCI, we always ask the girls not to talk during the match.
Curie just escaped the grapevine and goes on the offensive. She's smiling but only in a polite sort of way. She's all business. She pulls Anett forward with a ground to floor body scissors, secures a headlock and Anett taps.
We sense we know how the rest of this one will go and you probably do to.
CURIE VS RAGE
According to her profile, Rage sessions out of Berlin.
We have purchased some of her matches before and she is absolutely stunning with a gorgeous curvy body.
At her profile she states, "I'm a neat package of fighting spirit, fierce beauty and warrior's endurance, topped with a slight sadistic streak. I have a background in sports, gymnastics and ballet, I've done lots and lots of general fitness, cardio and weight training over the years. Thanks to all that I developed strong muscles and steady endurance. I am naturally very flexible, but lots of yoga and stretching has made my body more flexible, which gives me a lot of creative ways to make my opponents submit."
Good to know.
Especially if you are wrestling lesser skilled opponents.
Not sure if this will work with Curie of Berlin.
We are about to find out.
This match doesn't appear to be at a live event, yet still, there is an absolute air of something to prove on both girl's parts.
This match is going to be intense.
The two engage and begin to fight for position. One thing that appears to emerge is that Curie is a little stronger and maybe more skilled.
Maybe.
The two begin the match with exceptional hand fighting, jockeying for position and a strike. Curie finally achieves that by securing Rage in the most basic move, a headlock. Rage tries to squirm out but to avail.
1-0 for Curie.
Okay, there you go. There they are. The first shot was fired.
They engage again and Curie lands on top of Rage. There is a struggle but Curie traps Rage in a floor to sitting on knees body scissor and choke that Rage cannot escape. She taps out. In under 3 minutes Curie has aggressively forced Rage to submit twice.
This looks like a blowout.
Curie leads 2-0.
What happens next actually surprises us. It is as though Rage figures out what Curie is doing and is a little embarrassed at how easily Curie has been submitting her.
This now turns into a brawl.
Twice Rage is in a position to submit Curie but she endures and will not give up, then escapes.
This becomes a tight match right down to the end.
Bravo.
One of the most important principles in competitive sports for a warrior on the rise is that you must defeat the people that you are supposed to and hope to surprise and upset the champion.
It appears that Curie is on that pathway.
~ ~ ~
OPENING PHOTO fciwomenswrestling.com, grapplingstars.com, femcompetitor.com article, Press photo Madam Curie WB270 Editorial use 
SESSION EMAILS
Curie Mme-Curie@gmx.de
Rage raging.warrioress@gmail.com
https://www.fcielitecompetitor.com/
https://fciwomenswrestling.com/