Frankie Zappitelli – Yes!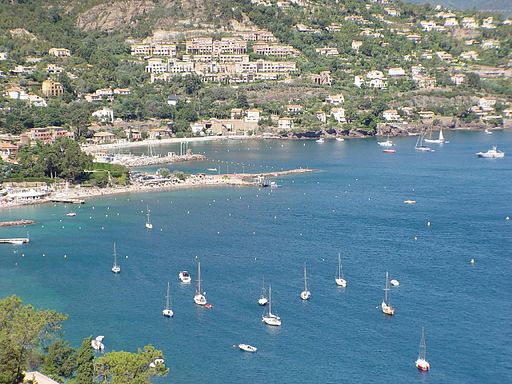 Frankie Zappitelli is always willing to try new things with success!
[pullquoteright] I always wanted to be a renaissance woman, do as many things as I possibly can and hopefully do them well or don't do them at all.
………Jill Scott[/pullquoteright]
For those who knew women's submission wrestler Frankie Zappitelli before her rise in the competitive female grappling game, it was evident she possessed massive amounts of adrenaline long before she met and handily defeated Adrenelyn at one of her first public women's wrestling events.
This writer certainly felt it the first time as I quietly observed statuesque Frankie stand under the nighttime stars at Jackpin's 2008 Women's Wrestling Convention located at the Marriott Hotel in San Diego.
Increased rates of blood circulation, heavy breathing and an increased heart rate are common side effects of being near beautiful Frankie who hails from Northern Ontario Canada, home of the great Wayne Gretzky, singer Bryan Adams, comedian Jim Carey and an actor quickly approaching super star status, Ryan Gosling.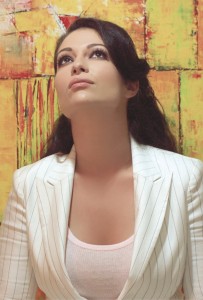 When speaking with her, she was very polite and soft spoken, somewhat different than her exuberant ring persona where she is a non-stop walking, talking, in your face excitement machine.
I instantly became a fan, sat ringside during her matches and found myself coaching and engaging in dialogue with her. She took on all comers. She handily and erotically dominated a newcomer named Tweety who was thin and possessed long blonde hair resembling the famous "Wrestling Tweety". Unfortunately no wrestling company shot the match so it is now lost forever except in distant memory.
Frankie went toe to toe with Grace of Virago fame from San Francisco and things went as expected. She enjoyed toying with Jackson but the most fascinating match of all was her tussle with legendary ring pro super star Christie Ricci who was brave and daring enough to try her hand at fully competitive submission wrestling, an endeavor that many of her fellow lady ring pros probably wished they had not.
There is no script.
Frankie started out strong enough and even had the upper hand but her lack of experience betrayed her as she allowed closing opportunities to slip away. Still, in almost every customer's opinion, that was the premiere match of Jackpin's masterpiece.
Ms. Zappitelli's resume reads like an adventurous masterpiece.
[pullquoteleft] Destroying rainforest for economic gain is like burning a Renaissance painting to cook a meal.
……..E. O. Wilson[/pullquoteleft]
Her website explains, "A true Renaissance woman who has a flair for wearing a lot of different hats well. Reigning from Northern Ontario her first passion was horses. Ms. Zappitelli is an accomplished equestrian and competed nationally as a youth. Learning early that hard work and determination pays off she was able to complete high school a year early by correspondence while on the equestrian competition circuit. From there she embraced fitness, locking in a college degree in nutrition, becoming a certified ACE trainer, competing in body building and figure alike. A thirst for knowledge has led her around the world on many learning and growing adventures."
The South of France is one of her favorite places on earth.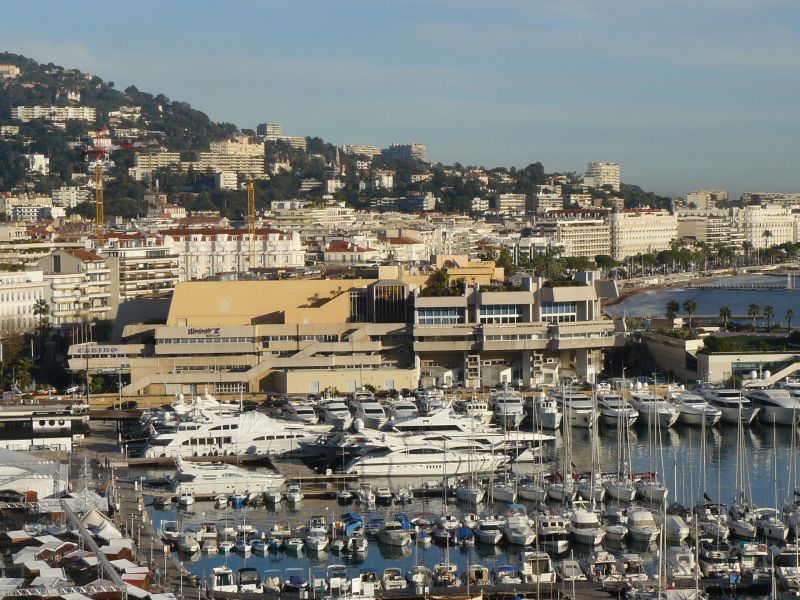 CNN.COM shares The French Riviera; that picture-perfect stretch of beach-hugging Mediterranean coastline, looks just like a fabled playground of the rich-and-famous would if an artist drew it. And many of the most renowned, from Claude Monet to Henri Matisse, certainly did.
August is when many French residents escape their cities, towns and villages and head out "on holiday," but weather-wise, it's a great time to visit the Riviera (or the Côte d'Azur, as the Riviera is called en français). But so is the fall, the spring — even the so-called "off-season" after New Year's for those who prefer their crowds thin, traffic light and prices less steep.
Gosouthfrance.com swelling with enthusiasm contributes; "The South of France is a great place to visit. It has a wonderful climate with long warm summer days stretching through to September and October. There is a really super coast, with many fantastic beaches. You also find a rich variety of places to visit, from chic resorts, sleepy old villages and astonishing historical monuments dating back to Roman times (and before. One thing which is often not mentioned in the guide books however, is how beautiful the scenery is. Well obviously everyone knows about the Pyrenees, but how many people explore the Cevennes, the Corbieres hills, the Plateau du Larzac and the Lozere region. It really is the perfect French holiday destination."
The interesting site concludes, "Think of the South of France and Nice comes squarely into mind. With its broad avenues, wide sweeping bay and golden beach it is not difficult to see why some 3 million people flock to Nice every year. Only Paris rivals it as a tourist attraction. With the famous Promenade des Anglais, the Matisse museum, the Russian Cathedral and Vieux Nice, there is so much to do and see."
Frankie not only seems to have style and exceptional taste but also a strong vision as well.
In an interview at the site www.bubblews.com/news she enlightens, "I'm most proud of my son. Secondly, my film Ballerina I'm not. I've lived many lives and have embraced change. In order to grow, we must embrace change and face the fear of the unknown."
Her film is a documentary examining the history of professional wrestling from a female perspective and telling the untold stories of various former WWE divas and Indie wrestlers and athletes alike.
She shares another aspect of her life at the website www.shockya.com/news.
"Letting go of my first dream, my equestrian dream, was really a difficult one. I wanted to be in the Olympics, and I was on my way there. But then I got a reality check. For me to continue, I just didn't have the finances. The horse that I needed was close to $100,000. This was when I was 16, 17, and life just hit me in the face.
You go to college, and pursue a career, or have my parents put a second mortgage on their house for me to follow this dream. It didn't make sense to continue following it as a career path. It wasn't realistic, so I made the hard choice of letting that dream go.
I went to college, and got into fitness, which got me into martial arts. As I got more into martial arts, I realized how much I loved it, which got me into fighting professionally."
The village that contributed to Frankie's development was Northern Ontario well described by Wikipedia. The well respected source states outdoor recreation is popular in the region year-round. In summer, fishing, boating, canoeing, ATVing, and camping are enjoyed by residents.
Hunting remains popular in autumn, especially for moose, whitetail deer, and grouse, although goose hunting is exceptionally popular near James Bay. Group hunting for moose is a favorite social outing. In winter, snowmobiling, ice fishing, outdoor shinny, cross-country skiing, and snowshoeing are popular activities.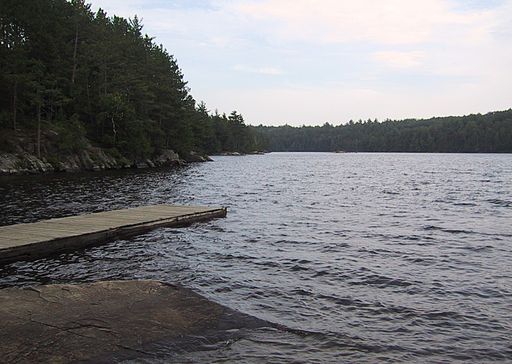 The region boasts extensive snowmobiling trails and many lakes are dotted with ice hut villages throughout the winter. Although many sports are played in the region, ice hockey and curling are the most popular. Almost every community is home to both a hockey and curling rink. In fact, Northern Ontario is the only provincial or territorial sub region in Canada that sends its own team to the Brier separately from its province. Hockey is often played on artificial outdoor rinks, and sometimes on frozen lakes.
Many communities host festivals celebrating local ethnic groups such as French, First Nations, Finnish, and Italian. Other communities have celebrations of unique local heritage such as Kapuskasing's Lumberjack Days, Mattawa's Voyageur Days, Sioux Lookout's Blueberry Festival, Elliot Lake's Uranium Heritage Days, and Red Lake's Norseman Festival.
There is no single regional culinary dish. Fish and wild game, such as walleye (pickeral) and moose, can be considered regional favorites. Many consider a lakeside shore lunch of fish, fried beans and potatoes to be a quintessential northern meal.
Thank you Wikipedia!
Research indicates Ms. Zappitelli supports an important charity as well. "Girls With Sole" was founded in August of 2009 for pre-teen and teen-aged females who need someone to believe in them, so that, they can believe in themselves. Many of the girls who participate in Girls With Sole programs begin with little or no interest in moving their bodies, and end with running a 5K race or other road race distances, or in some cases, a triathlon. The program offers girls the opportunity to learn and to enjoy fitness as they develop the physical and emotional strength needed to meet personal goals.
Founder, Liz Ferro, wanted at-risk girls, and those who have experienced abuse of any kind to be given a sporting chance in their lives, and to experience the "finish line feeling."
Parenthood can be very time consuming and extremely rewarding. Frankie is very proud of her son and no doubt family life is a priority. Having said that we at Female Competition International, fciwomenswrestling.com hope that the Frankie continues to juggle a lot of soft balls and retain her passion for competing in women's submission wrestling.
Our observation is she repeated the classic story of a rising star not yet finished. She began to handily beat the people that she should defeat but seemed to struggle with the upper echelon. If she continues to wrestle, a break-through is certain.
Renaissance is often described as a revival and rebirth of artistic ideas and pathways. Women's submission wrestling continues to evolve with the addition of mixed martial arts and the acceptance of greater female participation around the world.
We hope a renaissance woman like Frankie Zappitelli will always be a part of that.
~ ~ ~
Sources: www.francescazappitelli.com/Bio.html, http://puregoldpg.com, www.girlswithsole.org, www.bubblews.com/news, womendefeated.com, www.ballerinaimnot.com, www.shockya.com, Wikipedia, www.worldatlas.com, www.cnn.com, www.gosouthfrance.com, www.wikihow.com, brainyquote.com, thank you Wikimedia Commons for photos.