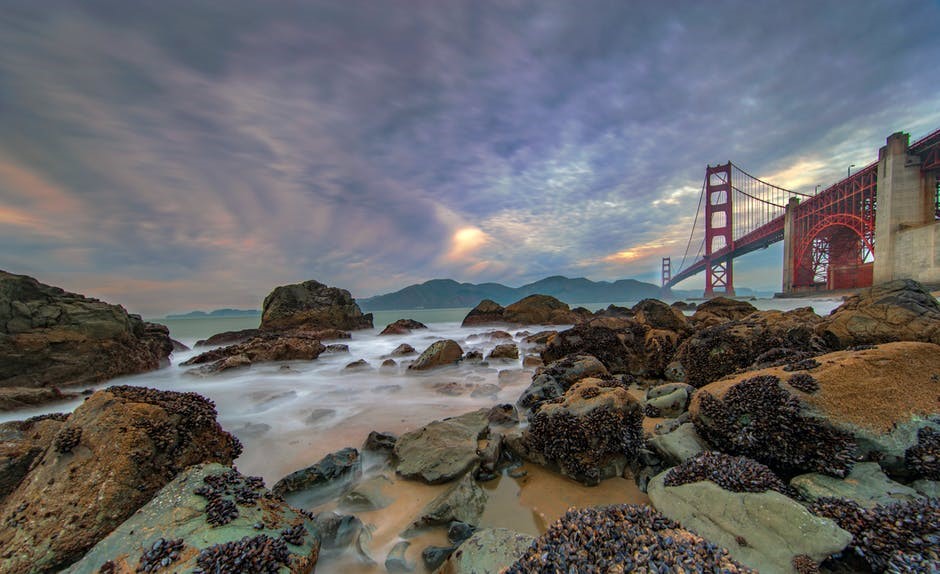 Can Fracking have a lasting effect on the unborn?
If this were a question where only one of two possible answers could be provided, would you say that you agree or disagree with the expression that fracking is too good to be true?
For years the jury seemed to be out on the real side effects of fracking. Some evidence seems to be mounting.
According to Wikipedia proponents of hydraulic fracturing point to the economic benefits from the vast amounts of formerly inaccessible hydrocarbons the process can extract.
As reported in newrepublic.com even the United State President, Mr. Barack Obama praised natural gas as "the bridge fuel that can power our economy with less of the carbon pollution that causes climate change" and vowed to "cut red tape" to help business invest in it.
WHAT IS FRACKING?

The respected news source bbc.com provides us with an easy to understand definition of fracking.
Fracking is the process of drilling down into the earth before a high-pressure water mixture is directed at the rock to release the gas inside. Water, sand and chemicals are injected into the rock at high pressure which allows the gas to flow out to the head of the well.
The process is carried out vertically or, more commonly, by drilling horizontally to the rock layer. The process can create new pathways to release gas or can be used to extend existing channels.
It is shorthand for hydraulic fracturing and refers to how the rock is fractured apart by the high pressure mixture. Experts also refer to a "frac job" and a "frac unit".
PROPONENTS
Fracking allows drilling firms to access difficult-to-reach resources of oil and gas. In the US it has significantly boosted domestic oil production and driven down gas prices. It is estimated to have offered gas security to the US and Canada for about 100 years, and has presented an opportunity to generate electricity at half the CO2 emissions of coal.
[pullquoteright] Compared to coal, which generates almost half the electricity in the United States, natural gas is indeed a cleaner, less polluting fuel. But compared to, say, solar, it's filthy. And of course there is nothing renewable about natural gas.
…………………..Jeff Goodell
[/pullquoteright]
VOICES AGAINST FRACKING
Opponents of hydraulic fracturing point to environmental risks, including contamination of ground water, depletion of fresh water, contamination of the air, noise pollution, the migration of gases and hydraulic fracturing chemicals to the surface, surface contamination from spills and flow-back, and the possible health effects of these. Those were the usual suspects.
Now here are some emerging ones.
On January 21, 2014, the worldwide news source rt.com which now consists of three global news channels broadcasting in English, Spanish and Arabic reports dozens of residents from a rural Texas community traveled to the state capital to demand that regulators act immediately to ban hydraulic fracturing, or fracking, amidst allegations that it is to blame for a spate of recent earthquakes.
The Azle, Texas area, located north of Fort Worth, has experienced no fewer than 30 earthquakes since November 2013, and residents say it's a result of increased fracking activity.
Regarding fracking and earthquakes, the respected news source bloomberg.com adds, there have been more earthquakes strong enough to be felt in Oklahoma this year than in all of 2013, overwhelming state officials who are trying to determine if the temblors are linked to oil and natural gas production.
The state on April 6 experienced its 109th earthquake of a magnitude 3 or higher, matching the total for all of 2013, according to Austin Holland, a research seismologist with the Oklahoma Geological Survey. More quakes followed, including a magnitude 4 near Langston about 40 miles (64 kilometers) north of Oklahoma City.
As fracking expanded to more fields, reports have become more frequent from Texas to Ohio of earthquakes linked to wells that drillers use to pump wastewater underground.
Is fracking the new monster on the global block?
The informative site savecoloradofromfracking.org had this to say.
"The effects fracking has on the environment have been under investigation for a couple years now. Water pollution is one issue that was found to be a direct result from it. The Environmental Protection Agency, EPA, has documented the first study tracing underground water pollution back to fracking after monitoring water sources in Wyoming in 2011. The study has shown high levels of benzene, acetone, toluene and traces of diesel fuel in wells. Another study was done by the Duke University; it monitored shallow groundwater systems of more than 200 homeowners, mostly in
New York and the Marcellus Shale region of Pennsylvania. Even if it didn't reveal salt concentrations or fracturing fluids in water samples, it did contain, on average, 17 times higher levels of methane than the water in the wells from other regions. Many lawsuits were filled for water contamination cause by fracking".
[pullquoteleft] Look, natural gas, just like oil, is going to eventually go away. It's not renewable.
………………..Ed Rendell
[/pullquoteleft]
At female Competition International, fciwomenswrestling.com, we appreciate that dignified women's wrestling is swiftly becoming a global sport and what affects women around the earth is of importance to us.
Another major concern has emerged regarding fracking and its effects on women.
The newrepublic.com speaks to this rising concern relating two studies released this winter bolster long-held fears that the extraction process, hydraulic fracturing, or fracking, presents serious dangers for human health—and in particular, the health of the unborn.
One of the studies was conducted in Colorado, where some cities have sought a moratorium on fracking, by public health scientists from the Colorado School of Public Health and Brown University. The central finding is a strong correlation between proximity to fracking wells and congenital heart defects. As the number and nearness of wells to a pregnant woman's home went up, so did the likelihood that her baby would develop a heart problem.
A study in Pennsylvania, another state rich in natural gas, had different but worrisome findings. (Authored by researchers from Princeton, Columbia, and the Massachusetts Institute of Technology, it is not yet peer-reviewed or publicly available but was presented in January.) "They found that proximity to fracking increased the likelihood of low birth weight by more than half, from about 5.6 percent to more than 9 percent. The chances of a low Apgar score, a summary measure of the health of newborn children, roughly doubled, to more than 5 percent."
This information is shared by telegraph.co.uk. People with homes close to fracking sites could be at greater risk of suffering infertility, cancer and birth defects from chemicals used in process, research has warned.
Another warning is expressed by ecowatch.com. A study released this week shows the devastating impact the process can have on babies before they even have a chance to live their lives.
The unborn children of pregnant women who live within a 10-mile radius of fracking sites are far more susceptible to congenital heart defects (CHD), according to Birth Outcomes and Maternal Residential Proximity to Natural Gas Development in Rural Colorado, the latest study from the National Institute of Environmental Health Sciences (NIH) and Environmental Health Perspectives' (EHP). The study examined data from 124,842 rural Colorado births from 1996 to 2009.
If you are an expectant mother and may be concerned about the possible harmful effects to your unborn child that might be associated with fracking, there are a number of sites you can look up online that will inform you where fracking is being done and possible issues to be aware of. One such site is www.drillingmaps.com/fracking.
While the desire by companies to provide consumers with cost effective and efficient energy is an important and admirable goal, in terms of safety, what is the highest priority for a woman about to start a family?
While the verdict on fracking is not conclusively in, at least now, one by one the previously sequestered jurors seem to be walking back into the room.
~ ~ ~
[alert_green] Sources: brainyquote.com, Wikipedia, newrepublic.com, telegraph.co.uk, ecowatch.com, newstatesman.com, rt.com/usa/fracking-colorado-birth-defects, bloomberg.com, huffingtonpost.com, bbc.com, savecoloradofromfracking.org, asme.org, drillingmaps.com, fciwomenswrestling.com, ecowatch.com, photos thanks to Wikimedia Commons.
[/alert_green]