Femwrestle European Classic, Czech Republic's Alkaia Vs Hungary's Mara, Intriguing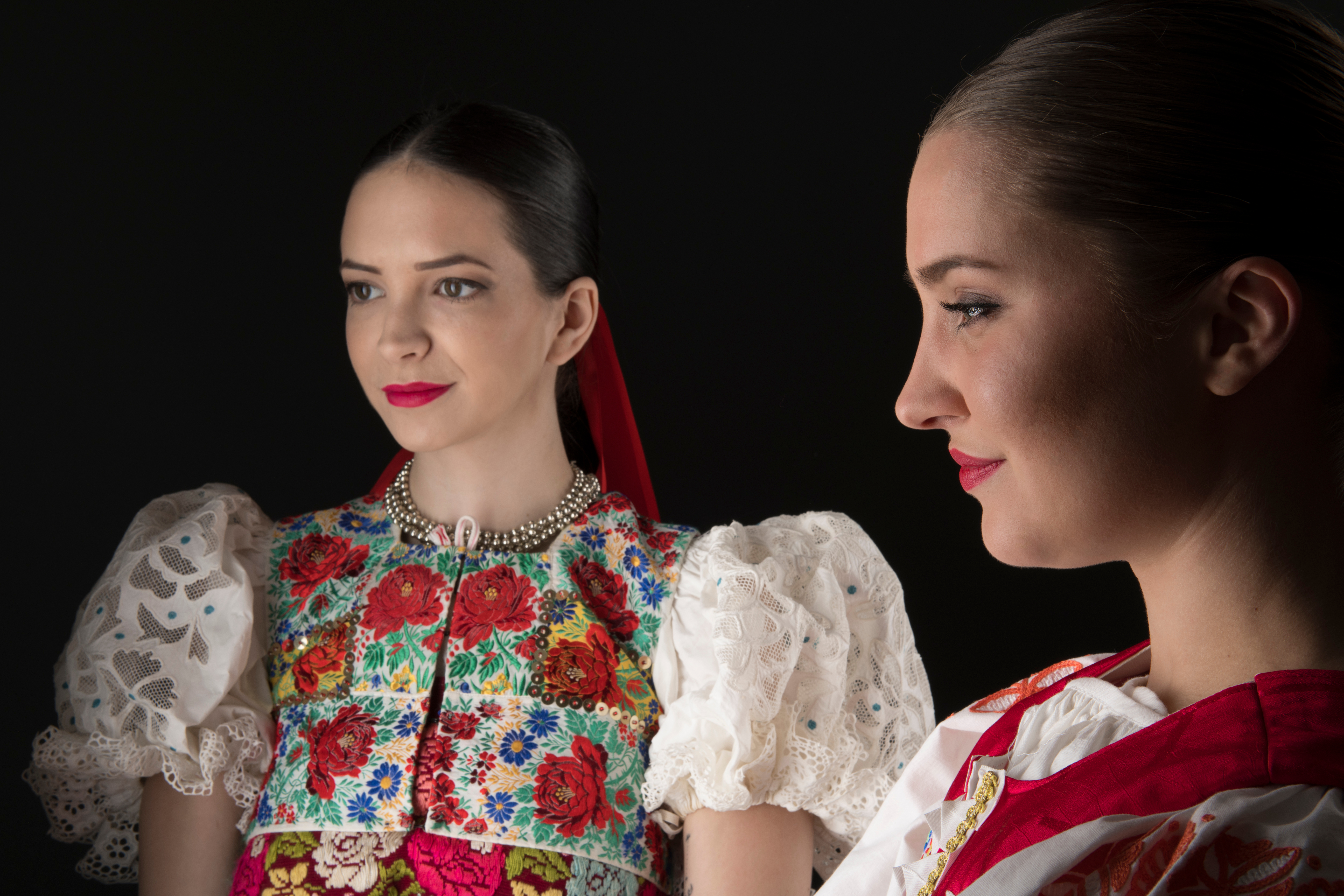 May 30, 2022,
We always love the opening sequence at the Femwrestle Events where the two vying beauties stand together before their battle.
Alkaia is wonderfully feminine thick in a black sports bra and briefs while Mara looks sweet and gorgeous in her pink and gray bikini complimented by a neon orange laced sports bra.
This is a very curious matchup to us.
On paper, given her extensive training in the Czech Republic as a company fighter, we would think that Alkaia would be the front runner.
Given Mara's performance against England's muscular Xena, in a very hotly contested match, Mara is very dangerous and determined. With her, size does not matter.
In 2018, Femcompetitor Magazine wrote about a match at the December 2017 Submission Room event, where Alkaia took on Jade of the United Kingdom.
Jade has fought competitively from time to time but the overwhelming amount of her more than 80 matches at APL and TC Wrestling are fantasy to semi-competitive so we didn't expect her to do well against Alkaia but she did.
Very well.
Very competitive.
So here with Mara, at this moment, she is a newer Hungarian fighter from Tia's camp and normally we would rate her the underdog but here against Alkaia, we're not so sure.
This should be intriguing.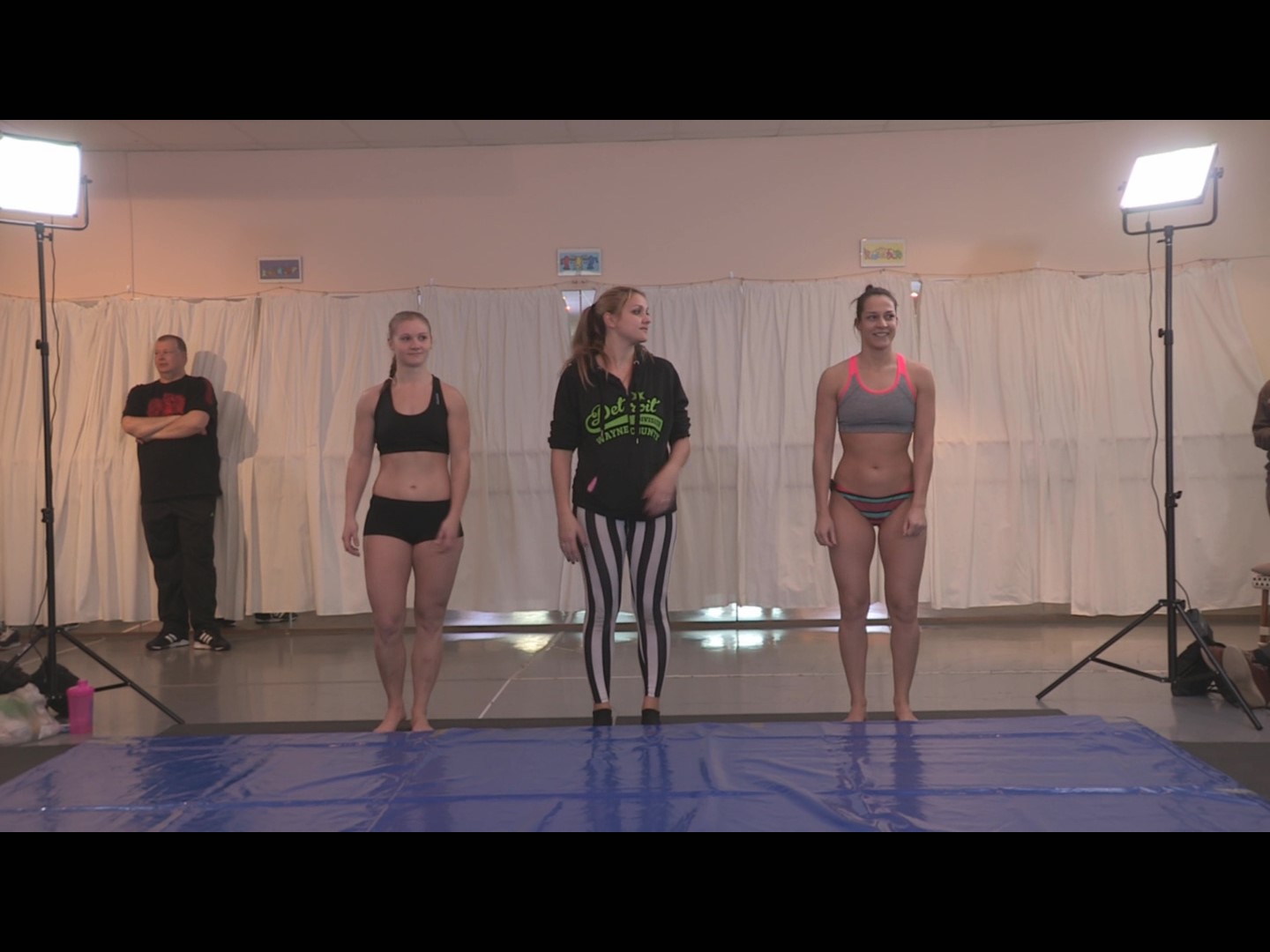 As Mara is ushered to the center of the mats, she is smiling and waving. She is so cute and friendly, almost performing. Alkaia always has a nice smile so the two friendly maidens seem in the mood for a competitive battle.
There is a star studded audience as we see Alice from Poland, super star Mystique from England, cute girl Orsi and the elegant Jenna from Hungary quietly looking on.
Talk about a little peer pressure.
The girls engage, jockeying for the frontal position.
Mara ends up on top with her arm encased around Alkaia's neck as the Czech wrestler competes from the floor. Mara has the hold strongly secured and what appears to be a certain submission chokehold, she can't close the deal and Alkaia escapes.
On the surface the exit may appear to due to Alkaia's beautiful muscles and strength but we've concluded, at least this time, it was more to Mara's lack of experience.
Alkaia soon gains control but it is temporary.
They tussle in the corner of the mats before Mara is back on top and eventually in position for a cross body choke. It is another time when a submission seems immanent but once again Alkaia escapes and the girls tumble off the mats.
Once they re-engage, Alkaia is initially on top and in control but in her positioning makes a mistake and Mara swings her legs upwards and traps her in a head scissor where both girls bodies are soon elongated.
Will Alkaia escape again?
This time she doesn't and soon taps out. 1-0 for Mara.
There is a mild gasp of surprise in the audience among the applause.
The next round is about to begin and you can see by her stance from her knees in the pre-engagement position the Mara is gaining in confidence.
They both attempt to gain neck control and Mara does so successfully. Soon she flips Alkaia onto her back again with a wrap-around choke, forcing herself on top and Alkaia quickly submits. 2-0 Mara.
The audience is not so surprised this time.
It has become evident that Mara is the superior warrior and you can sense the confidence surging in Mara while simultaneously waning in Alkaia. Now Mara begins to take it to the shapely, gorgeous, thick blonde and is on top of her again with a semi-sitting neck scissors, squeezes hard and Alkaia submits again. 3-0 Mara.
The dark haired Hungarian Princess is starting to run away with this. Will the submissions now come fast and furious?
It appears so.
Mara is quickly in control clasping her hands behind the back of Alkaia's neck. Alkaia tries to respond by using her muscles to pull Mara forward into a floor to stomach body scissors but Mara is too adept now, and like a judo move, simply uses Alkaia's pulling strategy against her and pushes forward flattening Alkaia and gaining the top cross body position while Alkaia profusely kicks her beautiful thick feminine legs to escape, but to no avail.
We feel a submission coming and come it does. Trapped under Mara with her neck under siege, Alkaia taps again. 4-0 Mara.
After essentially being beaten to the punch at every turn, will Alkaia's spirit be broken or in front of a star studded audience or will she respond?
Once they engage we soon get our answer.
She does respond and with the usual initial neck fighting, she actually gains control, thrusts Mara to her side and now has Mara trapped in a brutal body scissors but can she make good on it?
We think she can but she doesn't and here is why.
This is seen all of the time.
A girl traps another girl in a neck clasp and side body scissors and instead of being patient, holding steady on the position, as her opponent tries to squirm, she should keep applying the pressure and wait until the trapped girl makes a mistake and close her out.
Instead, the one in the superior position often makes a, lack of patience mistake, as Alkaia does here, of prematurely changing their position to the top and letting the superior position go, seemingly due to impatience.
Okay fine.
Soon she has her hand clasped behind Mara's neck and in determined fashion seizes her in a floor to neck crank scissors that is hard to escape. Mara tries fiercely to do so and for what seems like an eternity, Alkaia holds on to it.
Finally Mara succumbs and taps out. 4-1 Mara, but at least Alkaia is on the board.
Alright, the game is now afoot. Or is it.
Let's see what happens next.
Mara is filled with energy and though the two jockey for neck control, Mara obtains it and is back on top of Alkaia with her neck locked in pain.
Alkaia quickly gives in. 5-1 Mara (15:44)
Great job Mara. Alkaia has the stronger body structure but the smaller Mara has game. As we say in Texas, imitating the great Mark Twain, "It's not the size of the dog in the fight, it's the size of the fight in the dog."
Against Mara, Xena of England found that out the hard way.
Yes, indeed. Mara has a lot of fight in that sensuous body.
Since Alkaia stood and walked over to the sideline to towel off (glistening with sweat, very sexy), creating a break in the action. Hey, time for some star gazing.
As we pan the audience, we see gorgeous Lilith sitting and observing the competition, always with a smile on her cute face. There is Artemis, looking like a Secret Agent, dressed in all black. Wait, there's Alice of Poland, often in attendance. Standing, we see the elegant and feminine Jenna of Hungary, standing not far away from Germany's statuesque Riona.
Star studded by any measure.
Back to the fight.
The two Euro Princesses begin with more hand fighting with Alkaia being the aggressor. She does gain the top position but as usual, Mara fights her off, using her left leg to keep her at bay. She also tries for a floor head scissors but Alkaia escapes.
The Czech star presses the issue, trying to secure a hold from the top position but Mara is using her legs very effectively to keep Alkaia in unstable standings and finally swings one over and begins to secure a triangle choke. Alkaia is struggling but once again breaks the hold.
In a surprise move, Mara pushes Alkaia backwards and is suddenly on top of the stronger girl.
Strength aside, no matter, in the top position, she submits Alkaia with a smother and choke. (19:08)
Mara has an insurmountable 6-1 lead.
The good news is that Alkaia still has a strong fighting spirit.
As the two are fighting above the neck, Alkaia pulls Mara's neck forward and then thrusts her into a side body scissors. Mara is trapped but determined to break the hold. Even though she is ahead 6-1, which means nothing.
She is not giving an inch. Neither is Alkaia.
Alkaia gives up on the side body scissors and we shudder.
What happened to being patient?
Having a plan, she transfers Mara into a leg triangle choke and forces her to tap out. Okay, what do we know? If you are going to let go of a tough body scissors, your next move had better work and fortunately for Alkaia, it does.
6-2 is the final score in the beautiful brunette, Mara's favor.
At this stage of career, Mara is new to the game and proves she is a fast learner.
She makes what could have been a pedestrian match, very intriguing.
~ ~ ~
OPENING PHOTO fciwomenswrestling.com femcompetititor.com grapplingstars.com, By-muro Photographer-Shutterstock-photo-credit-Editorial-use

https://www.fcielitecompetitor.com/
https://fciwomenswrestling.com/
Note: Femwrestle now appears to be Femcom Girls Wrestling and they do have a clips for sale store. https://twitter.com/femwrestle?lang=en