Femwrestle Classic, Czech Alkaia Vs Germany's Brenda, Dominance By The Mighty One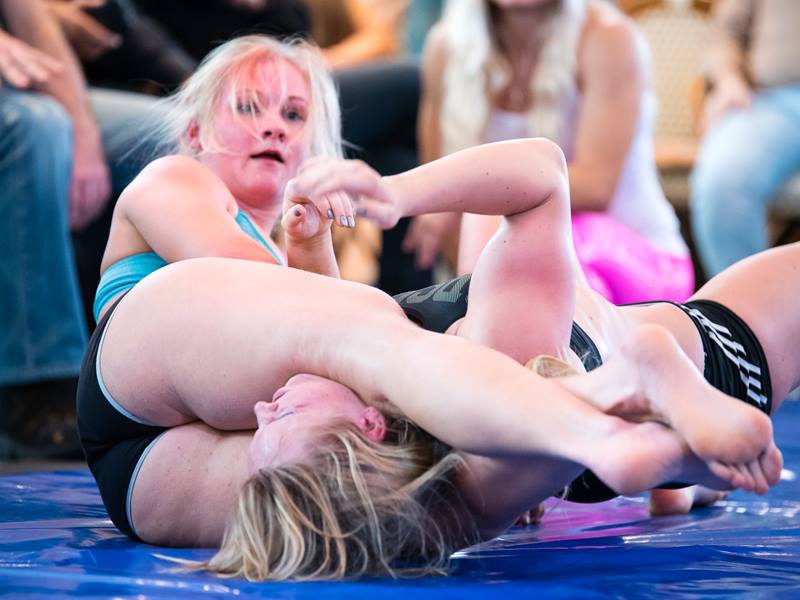 February 3, 2022,
Adventurous, self-motivated, well-trained, packed with delicious feminine muscle, blonde, curvy, positive spirit and a strong warrior on the mats.
Alkaia from the Czech Republic has it all. She is the complete package.
It is a package well-worth unwrapping. There is a lot there.
Past and present.
Take your time and enjoy the journey.
History has a way of repeating itself and the powerful name Alkaia is rich in that way.
In Greek mythology, Andromache was the wife of Hector, daughter of Eetion, and sister to Podes. She was born and raised in the city of Cilician Thebe, over which her father ruled. The name means 'man battler' or 'fighter of men' or 'man fighter.
There was also an Amazon Warrior named Andromache with a general named Alkaia.
Her name means, "Mighty One."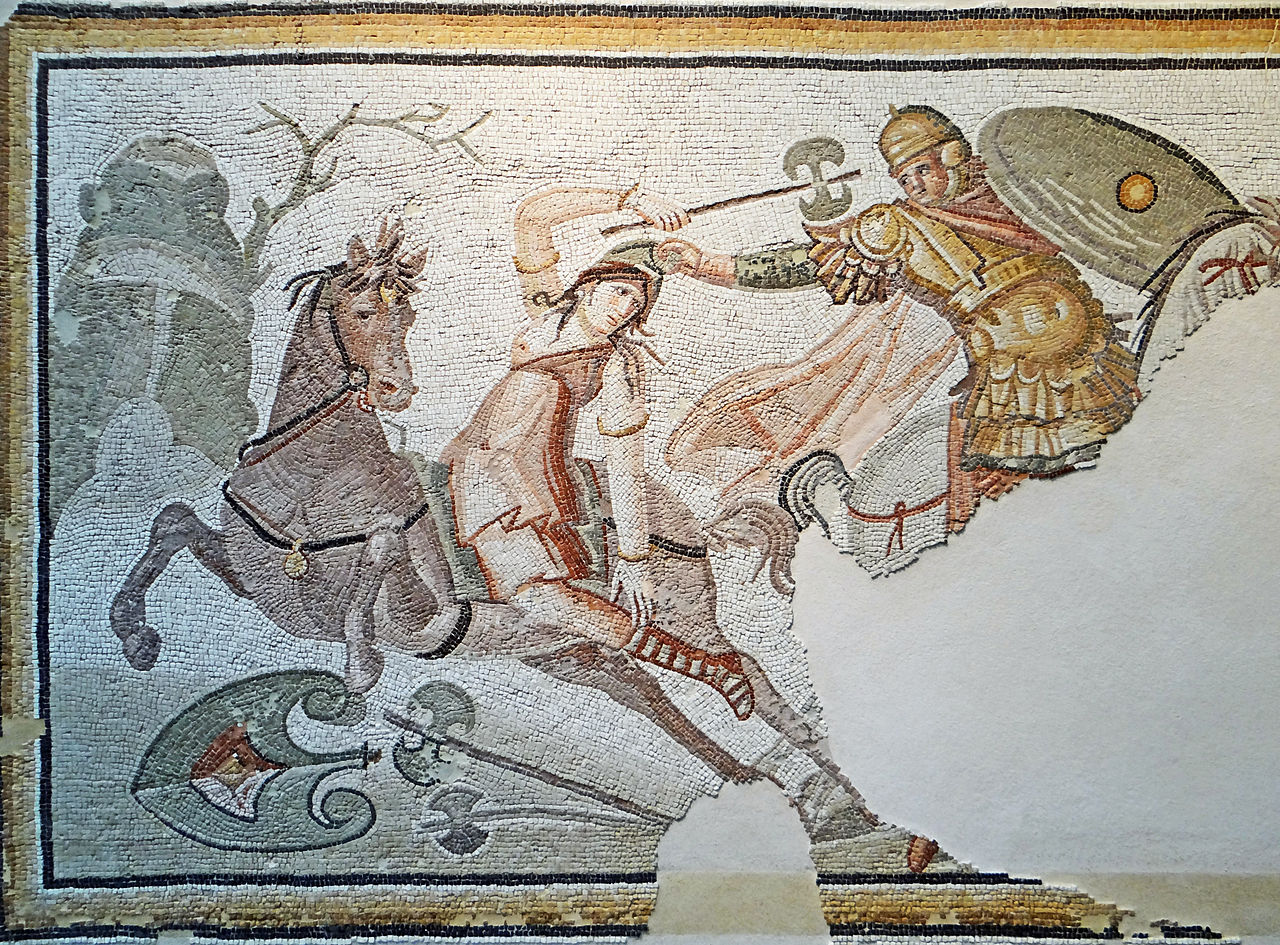 In our modern day version of Warrior Alkaia, the competitive Female Submission Wrestler, within her Czech Republic camp, girls who we've watched wrestle at the Great Femwrestle Events in Troisdorf, Germany, Alkaia was clearly one of the generals.
What we love most about Alkaia is that while she could be content to fight within her own Czech circle, she takes risks and competes against well-known wrestlers outside of her pond.
Research indicates that she is an extremely good boxer as well.
Our associates at Femcompetitor summarized her battle against Jade of England. "There is great anticipation in the air as two beautiful girls are about to face one another from two very different and dynamic parts of the world.
Jade from England and Alkaia from the scenic Czech Republic.
Both women look gorgeous as Jade is sensuously clad in a burnt orange full bathing suit and Alkaia flexes her gorgeous female muscle in black briefs and a sexy sea blue sports bra.
As the two combatants kneel to the floor, they are cautioned by Pippa to stay in the middle of the mats as there is concrete surround the padded squared circle.
Potential ouch.
As they begin to engage, what is a little surprising is the Jade is the aggressor and doesn't appear to be intimidated at all. In fact during the early skirmishes she is the one positioned on top.
Soon Alkaia's higher skill level begins to take over and so does she as she finds herself on top of Jade in a sitting position, clasping the British girl's arms, ready to pull Jade to the side for a crunching body scissors or possible smother.
Fortunately for Jade, since this is in England, she is the home team so to speak, and the crowd begins to cheer for her, "Come on Jade".
Alkaia does indeed pull Jade forward for the side body scissors but can't quite close the deal.
Jade appears to be very determined and doesn't submit. This struggle ensues for some time before Alkaia mounts her from behind and up top.
What is intriguing is that as many times as we've watched Alkaia fight and even chronicled her matches, generally she is very astute at closing the deal but just can't seem to here.
Minutes go by and she is in position to do so, but Jade seems to have an answer for every possible hold.
This is a very erotic ground struggle that is literally a nail biter right down to the end."
ALKAIA VS BRENDA OF GERMANY, THE GREAT FEMWRESTLE EVENTS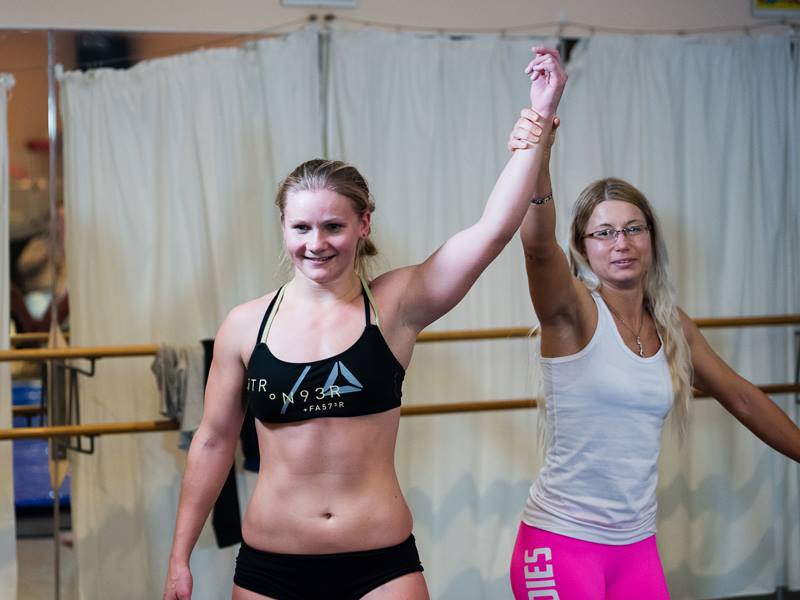 At the Great Femwrestle Events, besides wrestling her countrywomen, she took on the German girls in muscular Sandra and the incredibly gorgeous Brenda.
Any match with Brenda in it, we purchase.
At the November 2015, the event got off to a great start with Alkaia vs Brenda as Match Number One.
As usual, the match begins with posing.
Alkaia looks sensational in her black bikini and Brenda looks delicious as always in her fitness attire.
This promises to be an Alkaia show off.
As the two girls position themselves on the mats, Alkaia immediately traps Brenda in a floor to sitting body scissors. In MMA circles she would be priming the girl next door Brenda for a triangle choke.
Here the excruciating body scissors can work all on its own.
Like a beautiful bird caught in a trap, the gorgeous German blonde tries to escape.
Alkaia will absolutely not let go.
Then we get a surprise.
Alkaia actually does try the dreaded ground to neck triangle choke on Brenda. Our German Maiden is a weight lifter and body builder herself. In her introduction Brenda flexes as though she has competed in body building tournaments before.
Hence she has enough muscle to escape.
Alkaia still latches on to Brenda's arm.
The Czech warrior now effortlessly rolls Brenda into a semi-side, rear naked choke. Once she clamps her strong sexy legs around Brenda's waist, our Blonde beauty has no choice but to tap out.
Alkaia leads 1-0.
Brenda adjusts her hair and gets ready to engage again. This time she takes the initiative, clasps her left hand behind Alkaia's neck and pulls her forward. With a smaller girl this would be a great tactic but with the stronger Alkaia, all that happens is that she lands on Brenda in a position of strength.
Alkaia now takes control and this time maneuvers Brenda into a full rear naked choke and pulls her backward with Brenda helplessly in the clutches of both Alkaia's legs and arms and Brenda has no choice but to tap out.
It's only three minutes into the match and as the expression goes, it's getting late early.
Alkaia leads 2-0.
The camera pans the audience and there is a star studded cast there including Mystique from England and Sandra from Germany watching the festivities.
Round three.
We applaud Brenda for trying something different here. She immediately grabs Alkaia around the neck and traps her in the often lethal headlock, our favorite hold. It is simple and effective. The trick is, like bull riding and wrestling, you absolutely need to keep your hands locked and hold on.
BEAUTIFUL BRENDA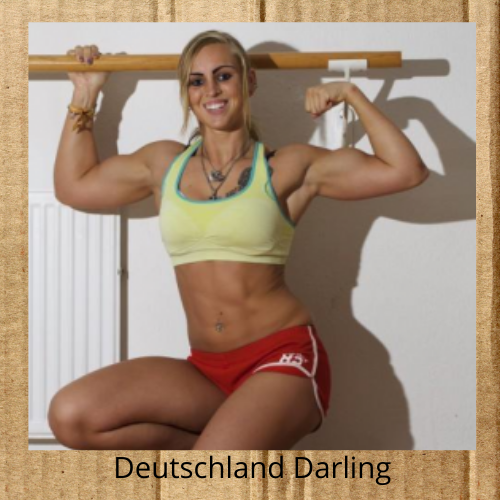 Brenda does for a while.
Alkaia is just too strong and breaks the hold and now is on top of Brenda who appears to fear the worst.
For good reason.
Alkaia seems to love that floor to neck triangle choke and glues Brenda inside. It looks like curtains but Brenda manages to temporarily escape.
The operative word is temporarily.
Alkaia eventually captures Brenda in a side headlock, giving her back some of her own medicine only Alkaia's elixir is stronger and Brenda taps out.
3-0 for Alkaia.
Undaunted, Brenda tries for the headlock again.
Great idea.
She is now on top of Alkaia and instead of locking on to the headlock, lying flat on Alkaia, she releases the headlock and tries a right forearm choke.
Bad idea.
Alkaia easily gets out of that and is about to take control but they are too near the edge of the mats. The nicely curved referee asks them to go back to the center. The camera pans the audience once more and we see Antscha and Orsi B., two former DWW alums, relaxing and conversing.
Back into the center, Alkaia easily takes control and swiftly takes Brenda down to the mats and positions herself behind Brenda ready for another rear naked choke coupled with a behind the waist body scissors.
Benda is overwhelmed and taps out.
In slightly over 7 minutes, 4-0 Alkaia.
As round five begins, for the first time, we see Brenda slightly backing up from the start of engagement. That is not a good sign. Her confidence is waning.
Typically when this occurs, the submissions come much faster.
Alkaia maneuvers Brenda where the German fitness girl is lying flat on her stomach with Alkaia on top, elongated and applying a tightly locked rear naked choke.
Brenda taps again.
We count at least two more submissions by Alkaia, by the usual methods, the rear naked choke, positioned on top of Brenda. We figured this would continue through the rest of the match. Then something unusual happens.
As they begin one of the final rounds, Brenda semi-stands and encases Alkaia in a headlock.
This time it is not business as usual.
Brenda has a renewed determination and, as we've always instructed newer female wrestlers, hold on to that head lock as though your life depended upon it and take your opponent down to your side so you can crank and lie your body down upon their face.
Brenda does this to perfection and at the 15 minute mark, Alkaia finally taps out.
Bravo for the gorgeous blonde.
Brenda is not done. She tries the same method again and easily within a minute submits Alkaia again. This is a stunning turn of events.
Brenda is making a comeback. She did not give up.
The only issue now is time.
There will be one more round.
Alkaia has not given up either and if Brenda can try over and over what previously worked, so can Alkaia.
She just needs to beat Brenda to the punch.
She does.
Time for the rear naked choked. Brenda is feisty so, like an alligator move, Alkaia rolls Brenda over, straddles her from the top and the end is in sight.
Brenda taps out.
The crowd loved the match and so did we.
It is not surprising that Alkaia won.
It's in her name.
She is indeed "The Mighty One".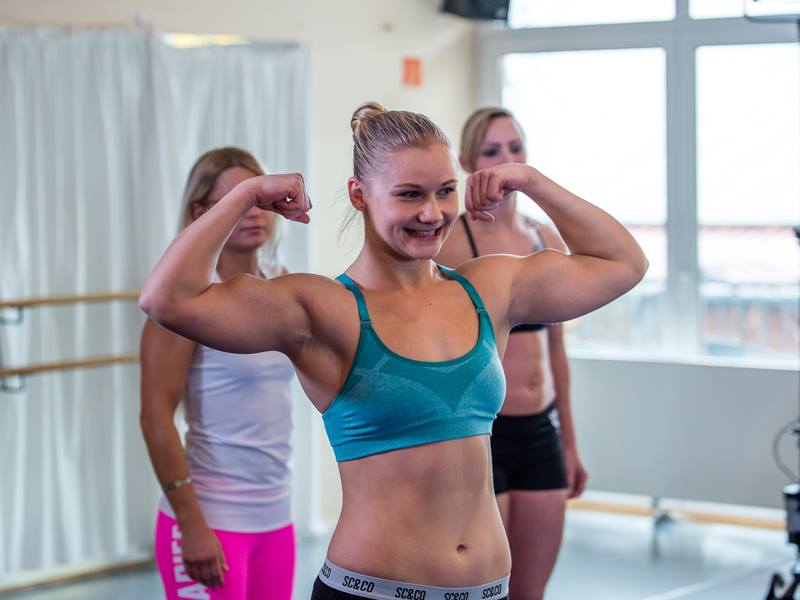 ~ ~ ~
OPENING PHOTO fciwomenswrestling.com femcompetititor.com grapplingstars.com femwrestle Fem Com Girls photo credit Editorial use

Note: Femwrestle now appears to be Femcom Girls Wrestling and they do have a clips for sale store.
https://www.fcielitecompetitor.com/
https://fciwomenswrestling.com/