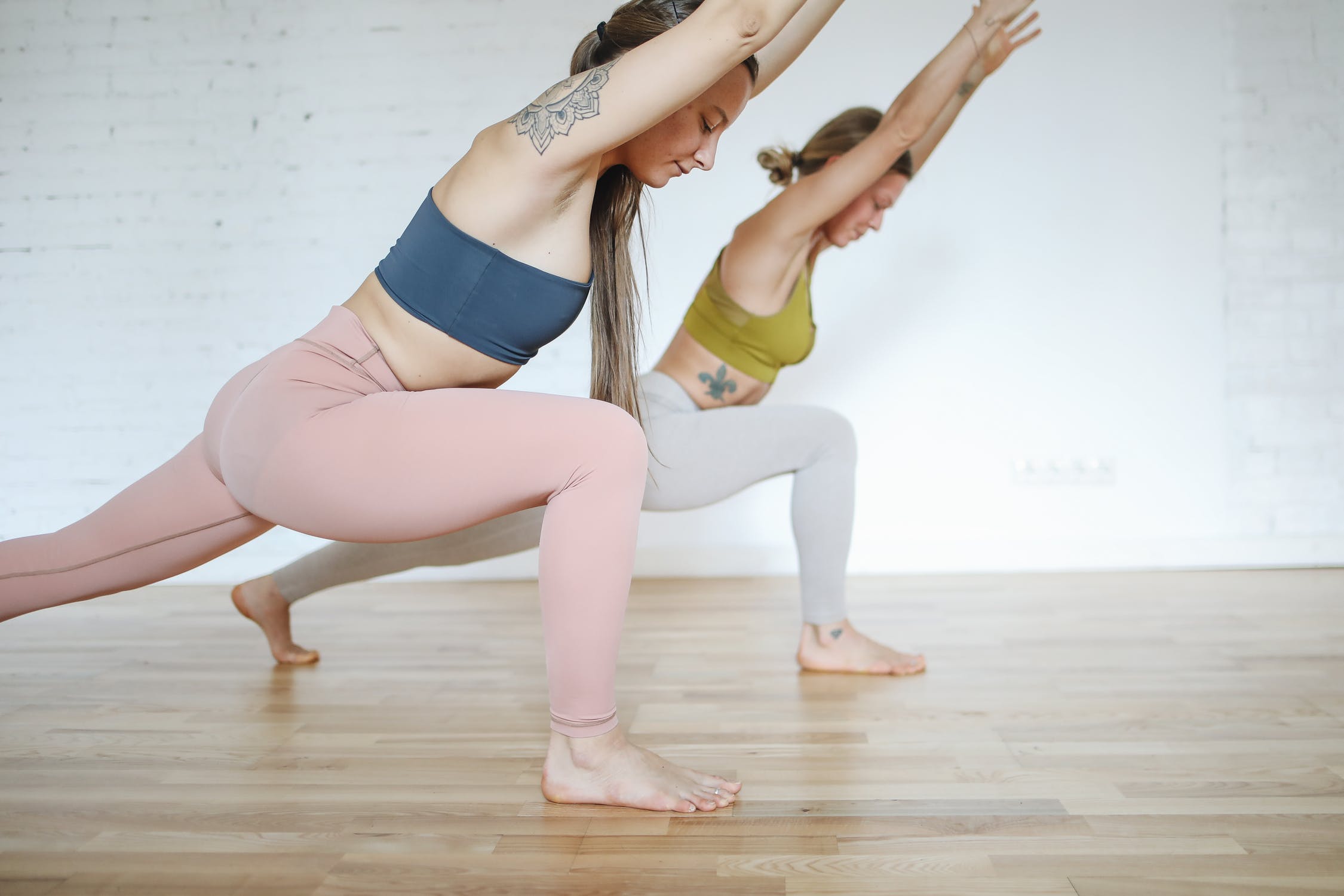 To accomplish something great, first you have to desire it.

Since our inception (January 2013), Female Competition International (FCI) has expressed a strong desire to see the women's wrestling industry in some form merge the three major divisions as we see it. Those three distinct groups include the lady ring pros, the post college freestyle wrestlers and the fully competitive female submission wrestlers.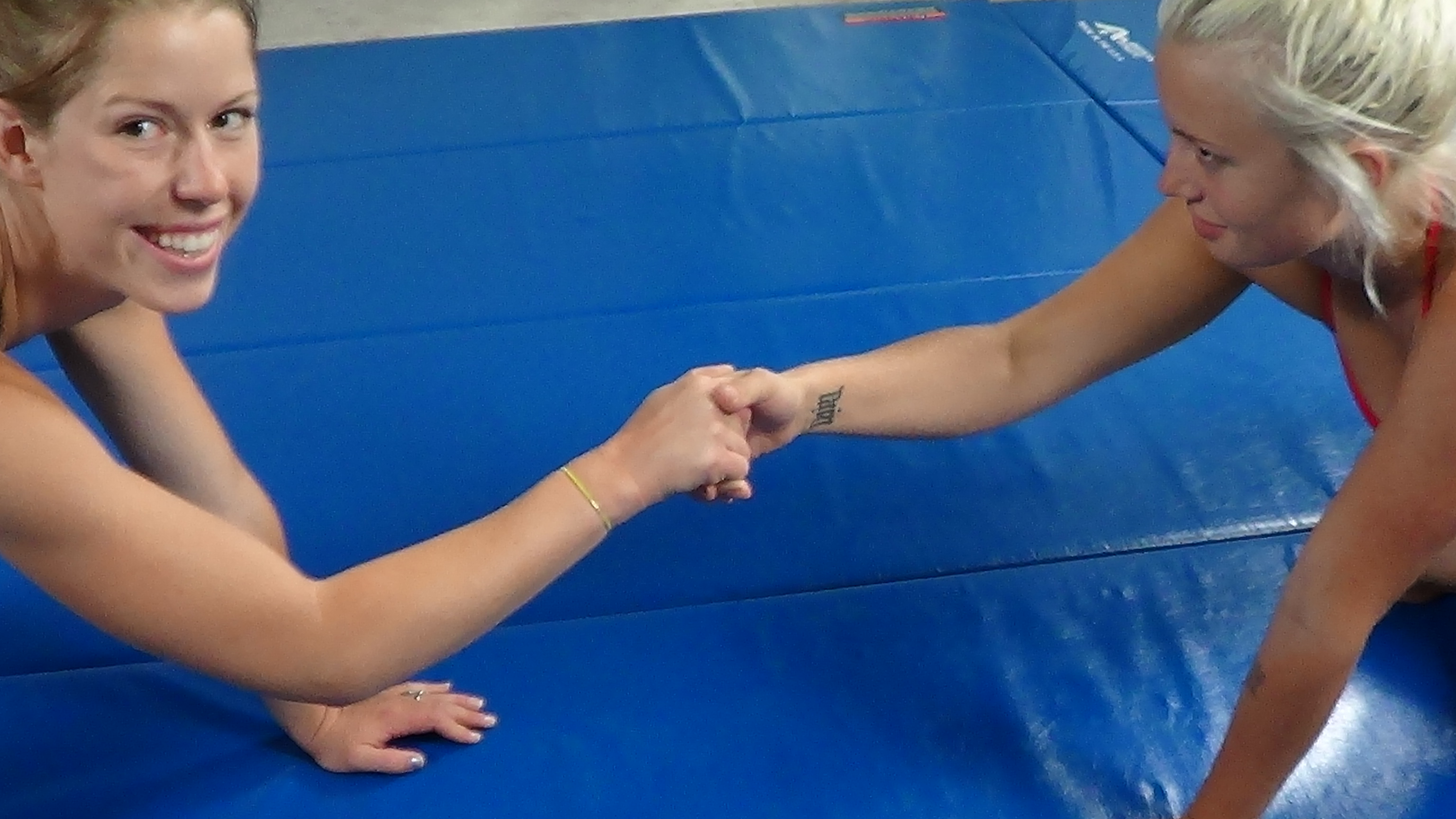 The power of these groups becoming one will have a major influence on the decision making of potential corporate sponsors to view us collectively as an attractive market to partner with.
Here are a few examples of our collective strengths:
1. Female wrestlers travel constantly.
2. All females are attending college in record numbers. (Please see article, FCI Gender Reversal Trend.)
3. The high school and collegiate freestyle competitors have strong family and community support.
4. The submission and lady pro wrestlers have strong fan support.
5. All female wrestling communities tend to be younger in age providing the probability of long-term brand loyalty.
6. Female athletes tend to be healthier than non-athletes.
In June of 2014, one of our associates sat down with a personal banker and spoke about our goals. We were posing the question regarding what we can do to position ourselves to be desirable for sponsored events. Given that the subject was women's wrestling, it is our perception that she pretended that her internet was down and couldn't view our sites online at her place of work. The banker communicated with us about our sites, but remained expressionless.
Later, when we looked at our traffic if we received a few extra hits, we would conclude they were not interested. How many extra hits did we receive?
Eighty Five.
We seem to be on to something.
If you are reading this article, you have most likely been asked by us to do so. Our experience has taught us that the principles of life rarely change. If other industries around the globe are merging to grow or survive, why shouldn't we?
THE NEED TO MERGE
DEFINITIONS
The dynamics of modern life are propelling various industries to merge, merge and merge again. An examination of the reasons that support those decisions can be applied to the new world of fully competitive women's wrestling.
A Merger is when two or more corporations come together but only one of the corporations remains in existence afterwards. For example, if company Blue and company Green merge, only one will exist afterwards. Company Blue is gone, but company Green remains.
Consolidation is when two or more corporations come together to form a completely new corporation. Company Blue and Green become company Yellow. Both company Green and Blue no longer exist.
The Washington Monthly article entitled "Who Broke America's Job Machine" lays an important foundation. Please read the next few paragraphs very carefully.
"The mystery of what killed the great American jobs machine has yielded no shortage of debatable answers, one of the more compelling potential explanations has been conspicuously absent from the national conversation: monopolization.
The word itself feels anachronistic, a relic from the age of the Rockefellers and Carnegies. But the fact that the term has faded from our daily discourse doesn't mean the thing itself has vanished—in fact, the opposite is true. In nearly every sector of our economy, far fewer firms control far greater shares of their markets than they did a generation ago.
Indeed, in the years after officials in the Reagan administration radically altered how our government enforces our antimonopoly laws; the American economy underwent a truly revolutionary restructuring. Four great waves of mergers and acquisitions—in the mid-1980s, early '90s, late '90s, and between 2003 and 2007—transformed America's industrial landscape at least as much as globalization.
Over the same two decades, meanwhile, the spread of mega-retailers like Wal-Mart and Home Depot and agricultural behemoths like Smithfield and Tyson's resulted in a more piecemeal approach to consolidation, through the destruction or displacement of countless independent family-owned businesses."
Their report on how this is unfolding seems eerie and unstoppable.
Let's please focus on Walmart.
In the health aisle, the vast array of toothpaste options on display is mostly the work of two companies: Colgate-Palmolive and Procter & Gamble, which split nearly 70 percent of the U.S. market and control even such seemingly independent brands as Tom's of Maine. And in many stores the competition between most brands is mostly choreographed. Under a system known as "category management," retailers like Wal-Mart and their largest suppliers openly cooperate in determining everything from price to product placement.
In many parts of the country, the choices you see in the Wal-Mart dairy section are almost entirely an illusion.
In many stores, for instance, you can pick among jugs labeled with the names PET Dairy, Mayfield, or Horizon. But don't waste too much time deciding: all three brands are owned by Dean Foods, the nation's largest dairy processor, and Wal-Mart's own Great Value brand containers are sometimes filled by Dean as well. Indeed, around 70 percent of milk sold in New England—and up to 80 percent of milk peddled in some other parts of the country—comes from Dean Plants.
Besides dominating the retail dairy market, Dean has been accused of collaborating with Dairy Farmers of America, another giant company that buys milk from independent farmers and provides it to Dean for processing and distribution, to drive down the price farmers are paid while inflating its own profits.
The food on offer outside of the refrigerator aisle isn't much better. The boxes on the shelves are largely filled with the corn-derived products that are the basic building block of most modern processed food; about 80 percent of all the corn seed in America and 95 percent of soybean seeds contain patented genes produced by a single company: Monsanto.
Recent headlines and stories say volumes about this trend.
THE BEER INDUSTRY
This in from VALUELINE.COM.
"Consolidation continues to wash away the number of brewing companies in the global beer market as the largest brewers in the world have adopted the mindset that bigger is better over the past decade. As a result, four mega breweries (Anheuser Busch InBev (BUD), SAB Miller, Heineken International, and Molson Coors (TAP)) have emerged and account for roughly half of the world's beer sales.
Certain developments have spurred this consolidation and, consequently, the rise of these four goliaths. Most notably, the infiltration of small-batch craft beers into local markets and the rising popularity of wine and spirits have led the mega breweries to search for ways to increase their volumes. What's more, by tacking on smaller operations, these brewers create economies of scale, which offer cost advantages (costs go down as scale increase) that are tough for their craft competitors to replicate.
One of the best examples is the creation of Anheuser-Busch InBev. It started with Belgian brewer Interbrew which gained control of the Latin American outfit AmBev to form InBev in 2004. The combined entity was the world's largest brewing operation. Over the next few years, InBev continued to add other smaller breweries to its business. Then, in 2008, it made headlines with its acquisition of one of America's most renowned businesses, Anheuser Busch. This deal created Anheuser Busch InBev, which further cemented this entity's position as the worldwide market leader.
Another powerhouse, Molson Coors, was also created via mergers. In 2005, the strong Canadian company, Molson, teamed up with the prominent American operation, Coors, to form an entity with more clout in the North America beer market. Two years after these businesses joined forces, the North American operation decided it needed to further bolster its capabilities in order to better compete with domestic-leader (then) Anheuser Busch. Consequently, Molson Coors combined its U.S. assets with rival SAB Miller in 2007 to create MillerCoors.
European giant Heineken International's transformation into one of the world's largest brewers through two acquisitions is another example. In 2008, it purchased, with Carlsberg, British brewer Scottish & Newcastle. Heineken then followed that purchase with a takeover of Formento Economico Mexicano."
FROM THE DOJ
This is a public report from The Department of Justice. STATEMENT of JOEL I. KLEIN
Assistant Attorney General, Antitrust Division, U.S. Department of Justice, Before the committee on the Judiciary, United States Senate, Concerning Mergers and Corporate Consolidation, Washington, D.C. June 16, 1998.
Here is a key extraction from the report.
"Today's hearing, on mergers and consolidations, is certainly a timely one. There can be no doubt that we are currently in the midst of an enormous merger wave that is sweeping the U.S. economy.
To try to grasp the enormous level of on-going merger activity, I have looked at some historical and projected data that I would like to share with you. For every $1 of U.S. merger activity that occurred in 1992 (only six years ago), today there is $10 dollars occurring (a 1000% increase). Another amazing comparison is the following: if you combined the value of all U.S. merger activity that took place in 1990, 1991, 1992, 1993, 1994, 1995, and early part of 1996, it would approximately equal the value of merger activity that can be expected in 1998 alone. We will likely see close to $1.75 trillion worth of U.S. merger activity in 1998, equal to over one-fifth the value of our entire gross national product.
This merger wave is not slowing down; in fact it appears to be increasing. In the last year alone, the value of U.S. merger activity doubled, a bigger one-year percentage increase than any other year in the 1990s."
Time Business and Money, February 15, 2013 by Christopher Matthews reports on more mergers.
A VIEW FROM 2013
"Wall Street dealmakers are off to a busy start to 2013, as some of corporate America's most recognizable names have become involved in multi-billion-dollar mergers and acquisitions. Just yesterday, American Airlines and US Airways announced they would be merging in an $11 billion deal, while private equity firm 3G and Warren Buffett's Berkshire Hathaway announced a $28 billion joint acquisition of food conglomerate H.G. Heinz. And these two deals follow hard upon $24.4 billion leveraged buyout of Dell by private equity firm Silver Lake Partners and the firm's founder, Michael Dell.
Indeed, according to data from Deallogic, U.S. companies have spent $219 billion on mergers and acquisitions so far in 2013, a sharp increase from 2012, when firms spent just $85 billion during the same period. And U.S. firms are on pace to have the biggest year in M&A activity since 2000."
CNN Money a respected source of timely information on May 27, 2013 shares this.
"A week after a flurry of deals, Valeant Pharmaceuticals said Monday it was buying eye care specialist Bausch & Lomb from private equity firm Warburg Pincus.
Canada's largest drug maker said the deal was worth $8.7 billion.
It's the second big pharmaceutical acquisition in a week. Last Monday, Actavis (ACT)said it planned to buy Warner Chilcott (WCRX)in a deal worth $8.5 billion.
Merger activity has been picking up as rising stock markets have encouraged executives to put cash reserves to use. Yahoo bought Tumblr last week for $1.1 billion, while food delivery companies Seamless and GrubHub also announced plans to merge."
We are aware that the banking and airline industries have formed mergers for years but here is one that caught us by surprise.
IT'S THE LAW
This is reported on by the publication Inside Counsel by Ashley Post.
"The year 2013 could see record number of U.S. law firm mergers. There have been 39 mergers so far. According to the consulting firm Altman Weil. There will be 18 announced in the second quarter of 2013."
"The largest annual total for U.S. law firm mergers was 70 in 2008," Altman Weil Principal Ward Bower said in a press release. "If the current pace continues, it looks like 2013 will surpass that record."
We could go on.
This writer remembers as a child traveling from the San Francisco bay area to Reno to enjoy the casinos. Weekday or weekend, the town was hopping with excitement and customers. The hotels competed against one another.
Years later now that gaming has come to California, recent rips to Reno gave the impression they are far less busy. It appears they finally did something they should have done years ago when business was stronger.
The Reno hotels appear to be partnering and co-operating with one another.
Thank you for your patience in reading through this article. It's double the size of our typical article but we felt it important that you see and feel the volume of activity that has occurred regarding mergers in our global economy.
What point are we trying to make?
The principles of life seldom change but they do evolve and reshape.
If one industry after another has seen the need to merge for growth and survival why would we in the women's wrestling industry continue to ply our trade autonomously and expect to grow and survive?
Please understand we are not saying that the world mergers are good or bad. What we are saying is that there must be a strong reason why these organizations and industries in mass have made a decision on a wide scale to do so.
FCI sees a future of greater co-operation and partnerships in the women's wrestling industry.
We sense our industry's growth and survival depends upon it.
~ ~ ~
[alert_blue] Sources: brainyquote.com, Washington Monthly, valueline.com, Time Business and Money, CNN Money, Inside Counsel by Ashley Post, fciwomenswrestling.com, photos thanks to Wikimedia Commons.
[/alert_blue]