England, Wrestling Monica's March 26, Event, Women's Freestyle Grappling And MMA News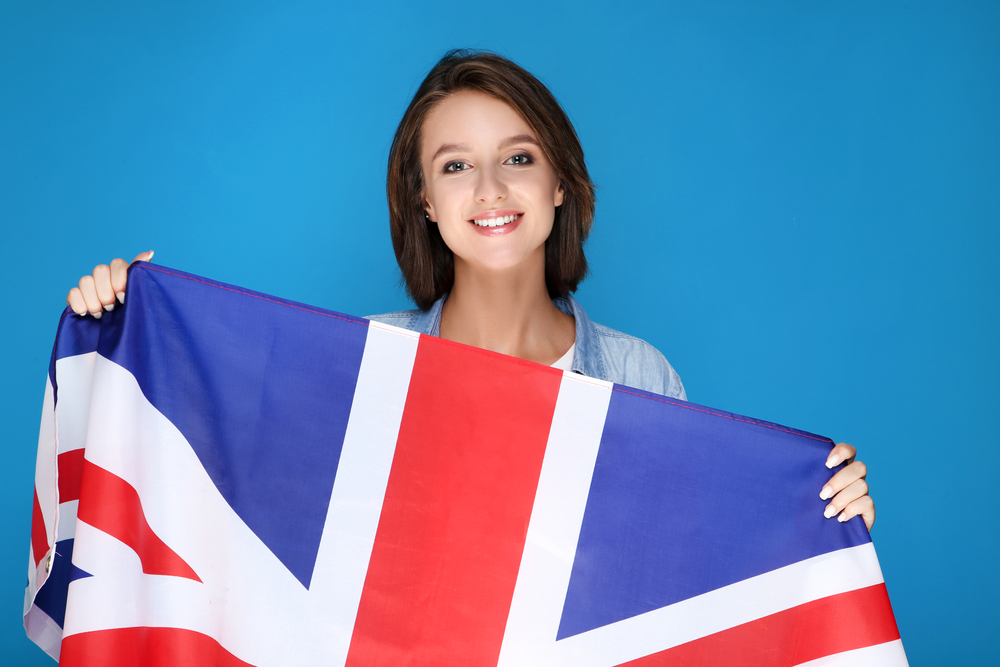 March 16, 2022,
More great news is coming your way from the fully competitive Female Submission Wrestling and Session Girl world.
On Saturday March 26, 2022, the legendary Wrestling Monica is having another event.
Monica? Take it away.
At her vibrant home wrestlingmonica.com she smiles, "My female vs female competitive wrestling events and Mixed Wrestling parties are the highlights of the UK Wrestling scene.  I currently hold four Live events and four Mixed Wrestling Parties each year."
Fantastic. We can attest that her events are incredible since we have been purchasing from her video store for at least a decade.
There is more. Monica will have a mixed wrestling party on March 30, 2022. The party starts at 6:30 pm with mini matches, fun and games, mini matches and much more.
In terms of the wrestling, the Fem Competitors involved are Alora Lux, Bianca Blance, Cheetah, Eva Ray, Inferno, Galya, Jeanne Hunter, Lina, Storm and Tamsin Riley.
From The Submission Room.
LONDON VS SHEELA
As reported by Pippa, "Here is the first match from the London Submission Room's live event held on 26th February 2022 and it features London Wrestler against Sheela. London has featured in several Submission Room live events before, but for Sheela, this is her first Submission Room event and the audience are naturally keen for the match to get underway.  Pippa the Ripper herself introduces the wrestlers and gets the match underway.
It doesn't take the wrestlers long to discover that they are both extremely flexible and this makes submission holds difficult (and at times, impossible) to apply. At one point, London gets Sheela into a camel clutch – a submission hold that for mere mortals, would be enough to get an immediate tap, but on Sheela the move simply doesn't work, much to London's frustration."
Also…
Match #2 from the London Submission Room live event on 26th Feb 2022 featured Havoc (one of the newest wrestlers to join the team), against Athena. Havoc might be new to the Submission Room, but she brings with her many years experience in wrestling, and the live audience were excited to see how she would hold out against the highly experienced Athena.
Pippa gets the match underway and it doesn't take long before the match gets really feisty, with both wrestlers giving it 100%. Athena musters up all of her MMA experience and gets the first submission hold on Havoc with a rear naked choke after just 1 minute 30 seconds.  But this just seems to fire up Havoc and the match now turns ultra-competitive."
Sounds like two great matches for your video collection.
WOMEN'S FREESTYLE WRESTLING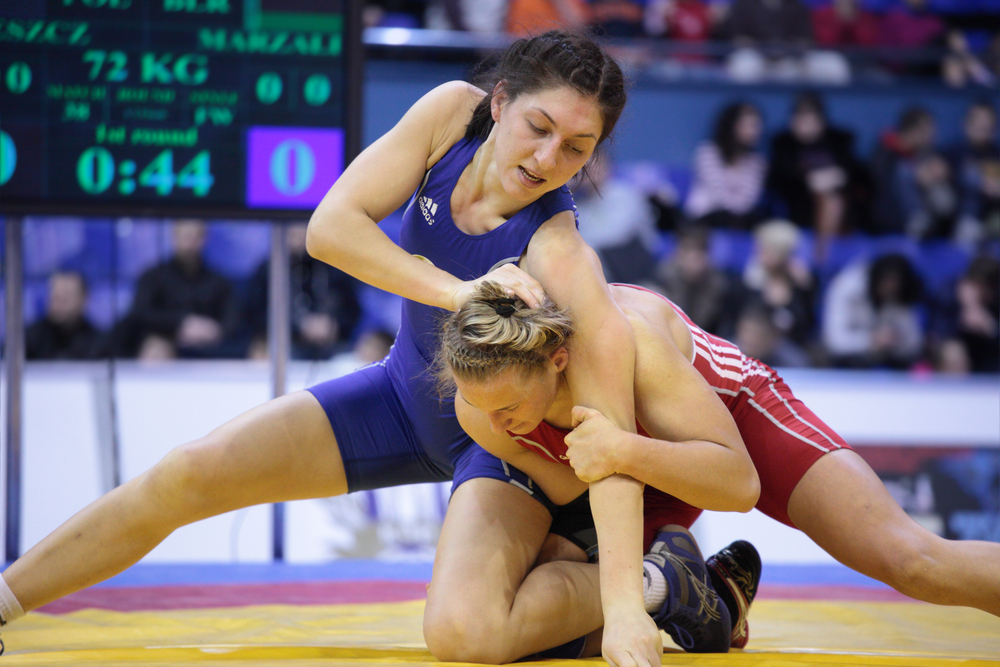 In the growing female freestyle wrestling world, this time of year is annually championship season.
As reported by stltoday.com, "Sophomore Cameron Guerin (130) and senior Sydnee Kimber (191) captured individual championships to lead McKendree University past pre-tournament favorite King University in Adrian, Mich., last weekend, giving the Bearcats back-to-back-to-back national women's wrestling titles. Guerin was named the event's most outstanding wrestler."
Congratulations to both McKendree and King University.
During FCI's early years, we'll always appreciate that King University in general and Coach Jason Moorman in particular, were very cooperative with FCI.
It's wonderful to see nice and great people having continued success.
WOMEN'S PROFESSIONAL MMA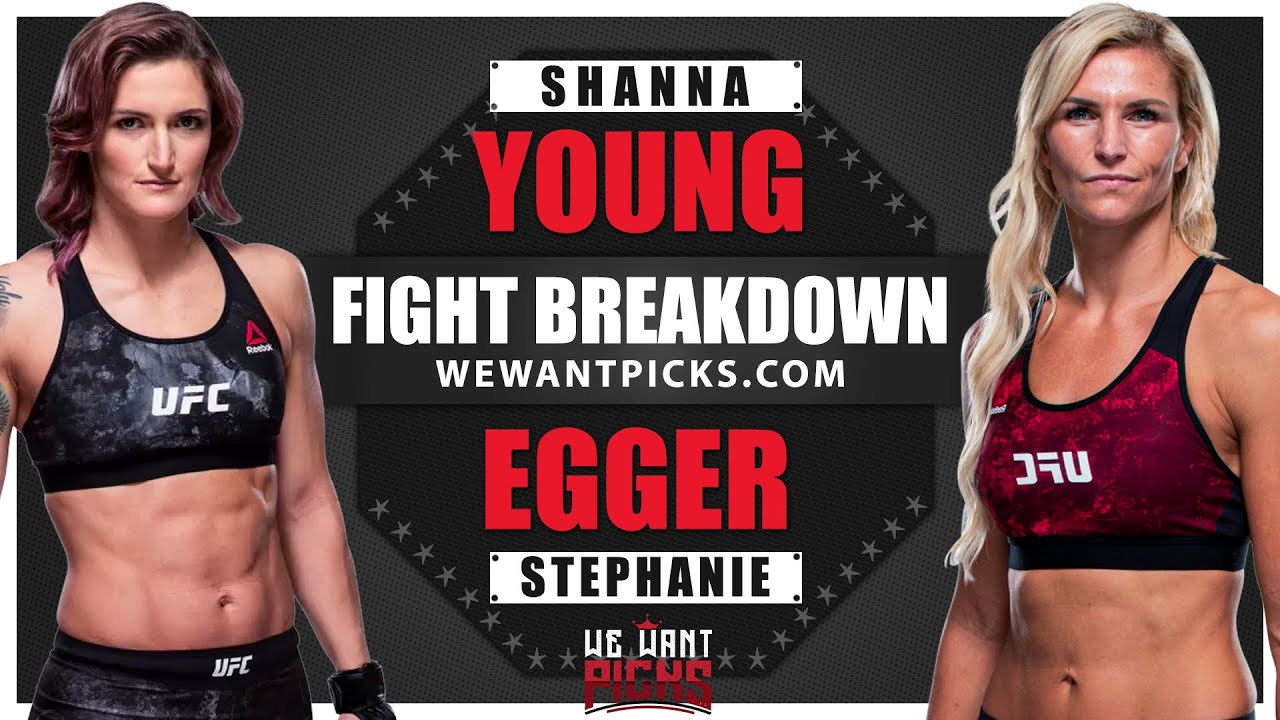 Huge news.
On February 19, 2022, as reported by mmajunkie.usatoday.com, "Stephanie Egger picked up the biggest win of her career Saturday when she finished Jessica-Rose Clark in the first round at UFC Fight Night 201.
Egger (7-2 MMA, 2-1 UFC) needed less than four minutes to beat Clark (10-7 MMA, 4-3 UFC) in the grappling exchanges in the women's bantamweight fight, which took place at the UFC Apex in Las Vegas."
We know when it comes to the UFC, there is always a new rising star in a very crowded and power packed women's field yet Stephanie seems like a special talent you should keep your eye on.
Stephanie is a Swiss female mixed martial artist who competes in the Bantamweight division of the Ultimate Fighting Championship.
Ms. Egger is a judo black belt, having won the 2010 European U23 Championships and was the Swiss Judo champion in the +63kg category in 2011, 2012, and 2013. Egger was also won the ADCC European Trial in 2019 at 60kg.
The longtime black belt competed in the 2019 ADCC World Championships where she went to a decision with Gabi Garcia.
Get this, in addition to the many hours of training every day, Stephanie Egger works in the family restaurant in Berneck.
Well done Stephanie.
Finally…
We watched the March 4, 2022, PFL Women's Flyweight Challenger Series on Fubo TV.
It was incredible. Full of surprises.
The PFL is seriously expanding and if you love Women's MMA, they continue to make news.
PROFESSIONAL FIGHTERS LEAGUE ANNOUNCES EXCLUSIVE BROADCAST PARTNERSHIP WITH SKY NEW ZEALAND FOR 2022 SEASON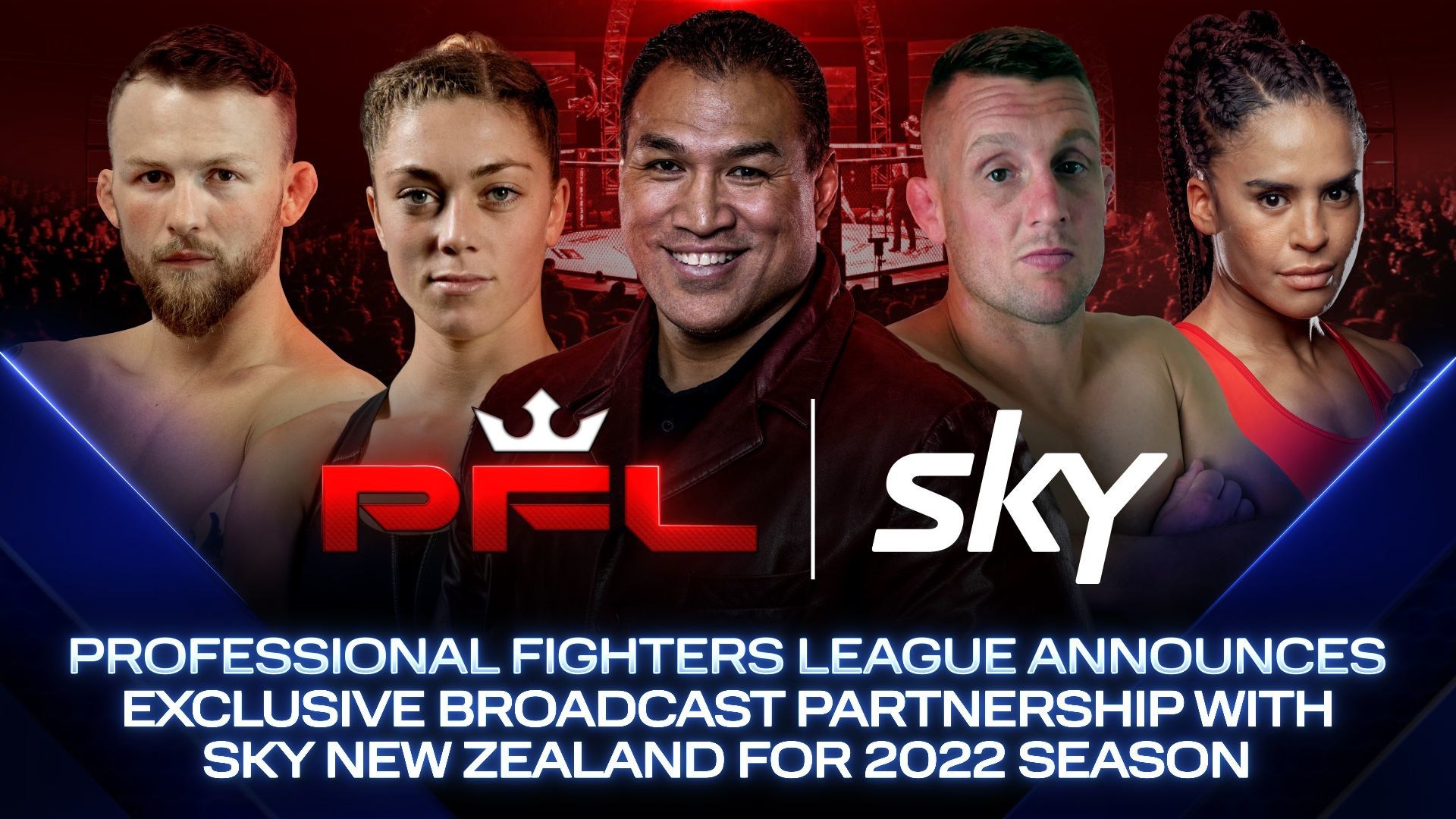 Coverage and streaming rights begin with inaugural PFL Challenger Series leading into 2022 Regular Season
Partnership to focus on live events, original programming, archived content, and coverage of elite talent including New Zealanders Genah Fabian and Michelle Montague
PFL MMA Regular Season kicks off on April 20 to more than 160 countries
News provided by
Professional Fighters League (PFL)
Feb 24, 2022, 09:00 ET
NEW YORK, Feb. 24, 2022 /PRNewswire/ — The Professional Fighters League (PFL), the fastest growing and most innovative sports league, and Sky New Zealand today announced an exclusive broadcast partnership for 2022. Sky Sport will become the exclusive PFL content provider in New Zealand, carrying both the PFL's inaugural Challenger Series and the 2022 PFL Regular Season, Playoffs, and PFL World Championship.
Additionally, Sky New Zealand will bring MMA fans exclusive PFL content including archival season footage from 2019-2021 and original content from PFL Studios.
PFL Women's Lightweight fighter Genah Fabian, a proud New Zealander, continued making a name for herself during the 2021 PFL Season, qualifying for the 2021 Playoffs after a 2-0-0 record with wins against both Laura Sanchez and Julija Pajic.
Additionally, Women's Lightweight fighter Michelle Montague will make her PFL debut at the inaugural PFL Challenger Series on March 4. The Kiwi is a former IMMAF champion and will look to earn a 2022 PFL Regular Season contract.
"As we look ahead to an event-packed 2022 season for the Professional Fighters League, we are elated to announce our broadcast partnership with Sky in New Zealand," said PFL CEO Peter Murray. "Sky is the home of sports and entertainment in New Zealand, and we are eager to deliver MMA fans PFL's world class content and fighters."
"I'm thrilled that fight fans across the country will have access to world-class fighters and exclusive MMA content on Sky New Zealand in what will be PFL's biggest season ever," said Ray Sefo, President of Fighter Operations of PFL. "Genah Fabian and Michelle Montague are two standout talents and I know all of New Zealand will be supporting them when they step into the SmartCage for the upcoming Regular Season and Challenger Series events."
"MMA is a growth sport in Aotearoa New Zealand and has huge appeal to a wide range of fans," said Adam Crothers, Sky's Head of Sports Partnerships. "Peter and his team have a bold vision for where they want to take the PFL and it's exciting for us to be able to share the PFL with Kiwis who keenly follow and admire the extraordinary athletes and personalities who take part in this sport. What's more, they can do this where they are with Sky Go, Sky Sport Now and through their Sky box."
The deal was spearheaded in conjunction with Athletic Sports Group and its subsidiary Fight Globe, the world's largest combat sports distributor.
PFL is the first and only MMA league with a true sports-season format where elite fighters from around the world compete in a Regular Season, Playoffs and Championship. The four competitors in each division who earn the most points advance to the win-or-go-home Playoffs, followed by the biggest night in MMA – the PFL World Championship – with each winner going home with the $1 million prize.
Following a breakthrough year that saw 100 percent audience growth, PFL has accelerated its momentum in the early part of 2022 with a multi-year renewal with ESPN, generating widespread buzz around the upcoming Challenger Series on Fubo Sports Network, and adding several leading brands to its blue-chip sponsorship portfolio.
Professional Fighters League is the No. 2 MMA company globally and features an elite talent roster with 25 percent of its fighters independently ranked in the top-25 of the world, including 2021 PFL champions Ray Cooper III and Movlid Khaybulaev. PFL has live event coverage in 160 countries on leading distribution platforms and delivers a unique, innovative product to the more than 600 million MMA fans globally.
SOURCE Professional Fighters League (PFL)
~ ~ ~
OPENING PHOTO fciwomenswrestling.com femcompetititor.com grapplingstars.com, second-Studio-Shutterstock-photo-credit-Editorial-us

https://www.stltoday.com/sports/other/area-colleges-notebook-mckendree-wins-womens-wrestling-national-title/article_e79edfa3-95dd-5dfe-abb1-a7e9e9635090.html
https://mmajunkie.usatoday.com/2022/02/ufc-fight-night-201-video-stephanie-egger-taps-jessica-rose-clark-slick-armbar 
https://www.fcielitecompetitor.com/
https://fciwomenswrestling.com/