The heat is rising in the Czech Republic.
At least for now.
On June 7, 2018, according to radio.cz, "May was the hottest month in the Czech Republic since 1811, the Czech Hydro-meteorological Institute reported on Thursday. The average monthly temperature was 19.6 degrees Celsius.
And the average temperatures from May and June together are the highest since monitoring started in the Czech lands back in 1752."
We hope and anticipate that the weather in that scenic and beautiful land will return to normal.
There are myriads of female submission wrestlers on the scene and Femcompetitor Magazine has written about many of them. All you need to do is go to the Google search engine, type in Femcompetitor.com Czech, and a number of the articles will list.
Simply put, we love keeping an eye on the Czech girls and there are two more that are hot to look at and can burn up the mats.
Their names are Elektra and Rene.
We have been paid members at Female Wrestling Zone and from time to time had a chance to view some of Elektra's matches, specifically against Alkaia and Antiope.
Elektra's match against Alkaia was billed as a match between two strong women and true that is. Both girls are formidable in form and Alkaia has traditionally been known for her very strong, thick beautiful thighs.
Alkaia is currently fighting at 155 lbs. while Elektra is at a formidable 140 lbs.
We sensed that Alkaia has too much experience for Elektra who is newer to the scene but an exceptional fitness buff.
It is no surprise that Alkaia begins to control this match from the ground, keeping Elektra fighting from the ground up. She is able to control the sexy brunette and then maneuvers her into a crushing head scissors.
ALKAIA CONTROLLING ELEKTRA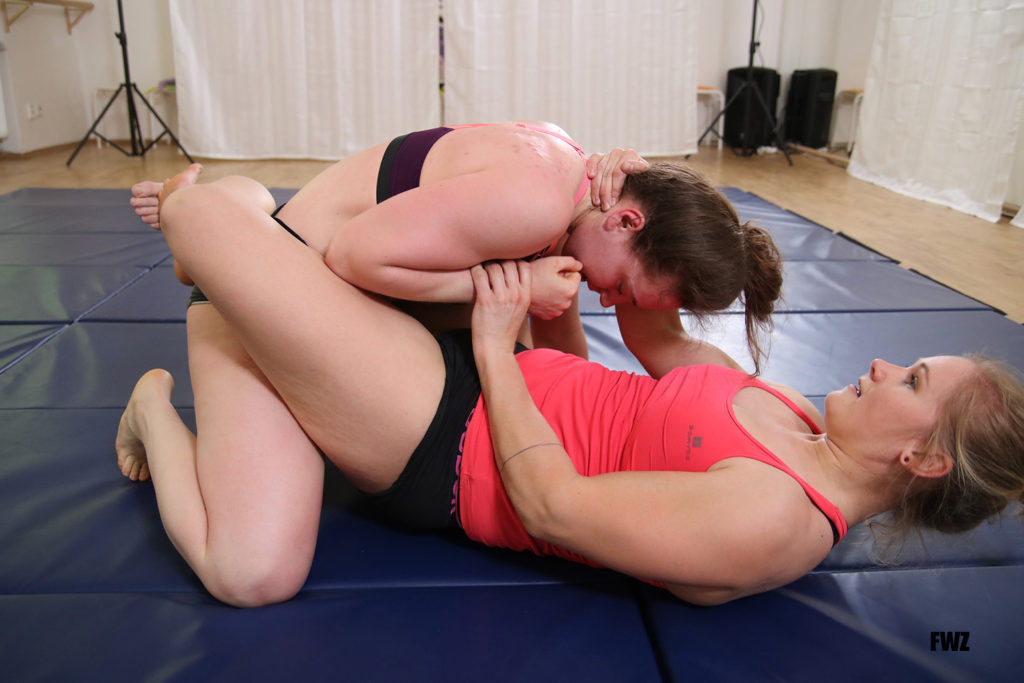 With those powerful thighs, Alkaia is lethal and Elektra taps out.
Round two demonstrates more of the same. Alkaia controls Elektra from the top, often in a smothering position. We give Elektra credit for keeping the action going for quite some time, fending off Alkaia but eventually the larger Czech girl secures Elektra in an MMA style head and upper body scissors and Elektra must submit again.
When our hot new star faces Antiope who is quite smaller than her, she performs much better but her fight with the smaller girl is contested right up until the end.
Rene is another hot and strong Czech wrestler who is also a gorgeous Session Girl.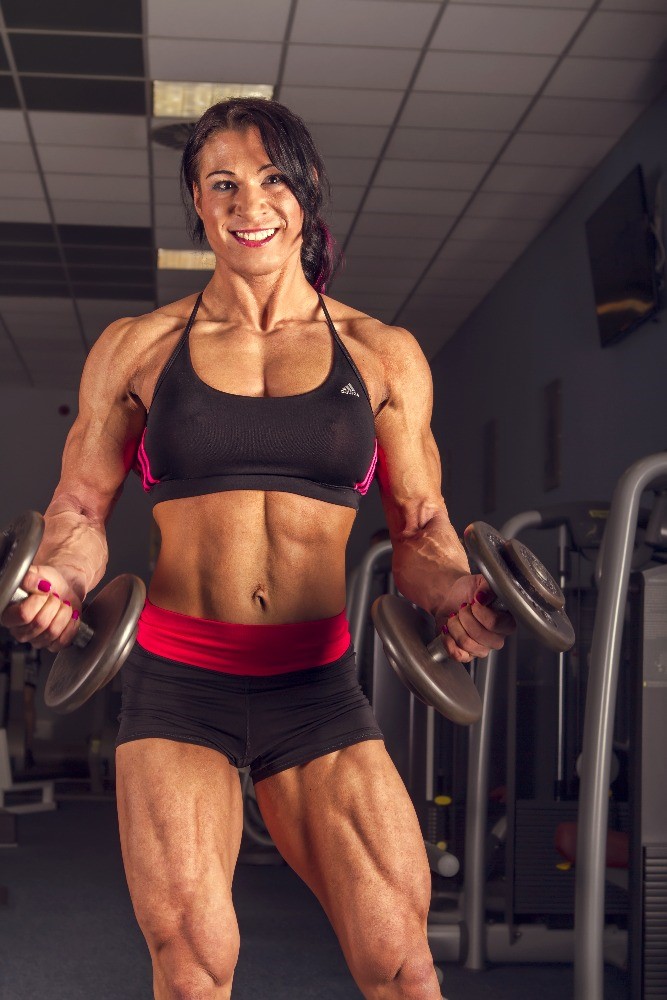 She is comfortable with mixed-wrestling and competitive grappling and when you take one look at her sensuous feminine muscle you can understand why.
If you would like to session with her, Rene's email is: info@renatahronova.com
She sessions out of Prague. We've written extensively about this scenic city and there is so much to do and see there.
The food is exceptional as well.
We often feature in great details the restaurants of Prague but if you are going to fly there from another part of the world you can find your way to the center of the city fairly easily if you know what you're doing.
We have a visiting writer who can help you with that very thing.
Getting to Prague City Centre From the Airport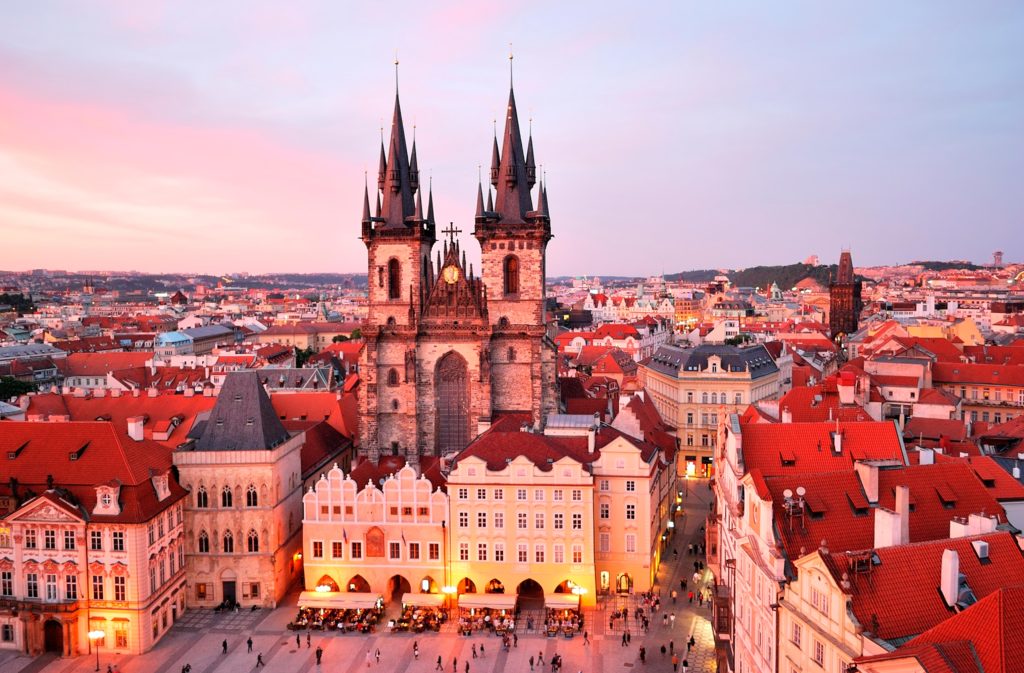 The center of Prague is conveniently situated within easy reach of the international airport that serves the city. Prague Ruzyne Airport is only 17 km to the north of the center, and it only takes around 30 minutes to reach the heart of the city from the arrivals terminal at the airport. Options to get to your city center accommodation are to book one of the convenient Prague airport transfers (the fastest and most hassle freeway) or take public transport.
Travelling By Taxi
Like many other European cities, Prague has suffered bad press with regards to its taxis, so make sure you use a reputable company if you're travelling in and out of the city. AA Radio Taxi is a good company that provides the majority of the taxi services at the airport. The taxi ranks are easy to locate outside of the terminals and the cars are a bright yellow color, making them easy to spot. Rates are predetermined and displayed during the course of the journey. The downside, of course, is the cost, although some taxi companies offer a discount if you book your return journey with them.
Buses
If you prefer to take the cheaper option of getting a bus into town there is plenty of choice. Every bus goes to a different metro line, so make sure you know which line is nearest to your accommodation. Buses run regularly through the day and the evening, and the bus stations are clearly marked in the arrivals terminals. However, you must buy a ticket before you get on the bus.
Bus 119 is the most popular and well-used, servicing the route between the airport and the Dejvickca metro station. This is the city's busiest line, which connects the main areas of interest in Prague. Bus 100 and 179 are the two other most frequently used buses.
There's also an airport bus called the Airport Express. This service takes you to and from the city's main train station, in the city center and the journey takes around 35 minutes.
Prague Airport Transfers
If you prefer the convenience of door-to-door service, your best option is to prebook one of the excellent Prague airport transfers. If you book with a reputable company, you'll be met at the airport and whisked to your hotel in a comfortable and timely manner. Prague Airport transfers can be booked in advance and on a private or shared basis, depending on your needs.
When you arrive into Prague, your journey into the city is easy – with so many options, you'll be at your hotel and ready to explore in no time at all.
Lukas Johannes is a driver for Shuttle Direct. If you're looking for Prague airport transfers, Shuttle Direct provide pre-booked shuttles to major destinations all over Europe. Wherever you travel, Shuttle Direct can make sure that you don't miss your car on your holiday abroad.
~ ~ ~
OPENING PHOTO CREDIT Female Wrestling Zone
https://www.femalewrestlingzone.com/
http://www.radio.cz/en/section/news/may-hottest-month-in-czech-republic-since-1811
https://www.wb270.com/eur/reneCZ.htm
https://ezinearticles.com/?Getting-to-Prague-City-Centre-From-the-Airport&id=9235034
http://EzineArticles.com/9235034