Elegant TPC's Romana, Quiet Prowess, Beautiful Tigress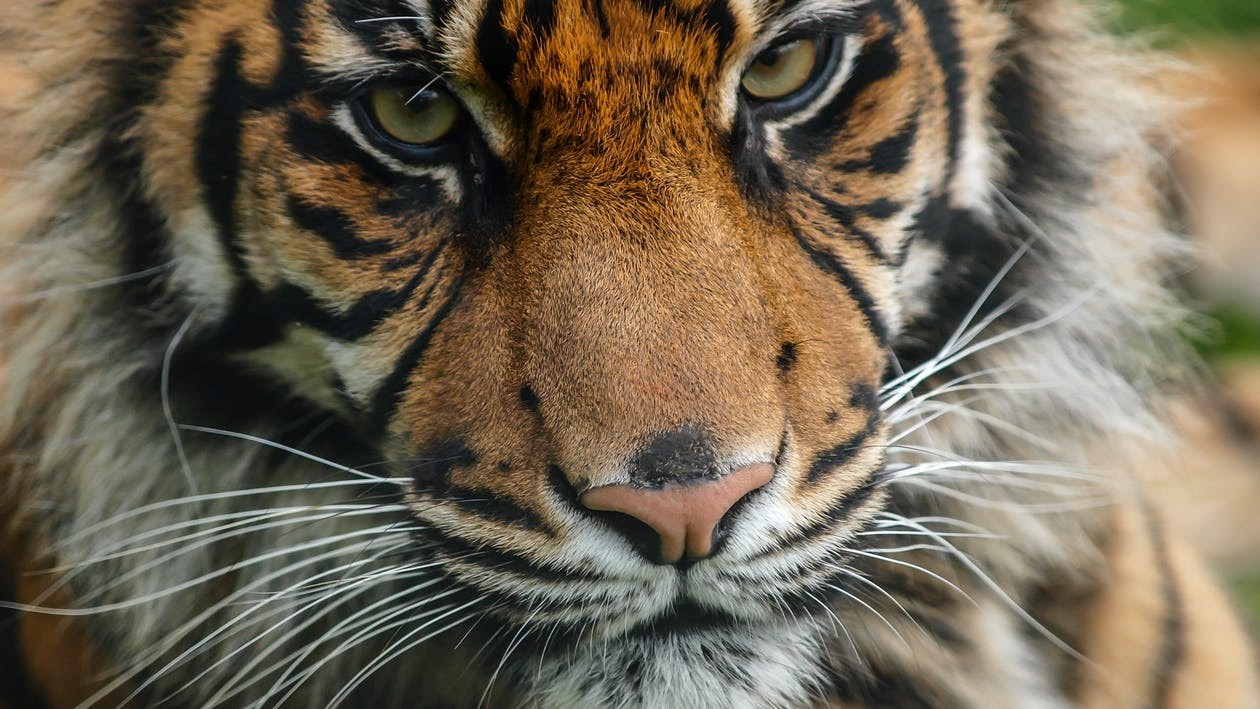 September 23, 2021
For years, talented female submission wrestlers from Italy have thoroughly entertained us with their prowess on the mats and their sex appeal in the session room.
One such girl was Kim, also known as Crazy Kim, who was crazy good when it came to the mat wars. She took out many a tough Fem Competitor.
Fem Competitor Magazine happily wrote about her.
KIM, WRESTLER, ITALY, REMINDS US OF THE GOOD LIFE
She did have a predecessor that many might not remember, perhaps even forgotten about, but we sure didn't.
Unlike Kim, she had a quieter demeanor but once she had another female opponent on the mats, things generally went her way.
Romana of TPC Wrestling was a feminine beauty with the prowess of a quiet tigress.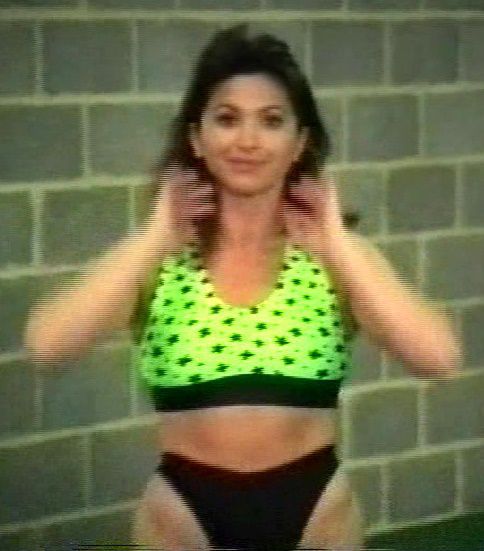 "There is nothing like the thrill of walking through the jungle looking for a tiger and knowing they could be watching you already."… Ashlan Gorse Cousteau



We loved watching the matches of TPC, primarily in the 1990s, where some of our industry's most famous legendary performers competed and entertained from all over the world.
The UK girls were on display most often. Anna Michaels, Marie Gordon, Susan Strong, Sonia Day, Angela Scott, Lena Day, Stacey Lane and super sexy and curvy Kelly Blair were main stays.
Along with Romana, our favorite girl from Italy was the statuesque long haired brunette Luna Winter.
Luna Winter, A TPC Wrestler From Milan, 1990's Luminary
When Romana wrestled, like a cat out in the wild stalking its prey, she tended to circle her opponents and wait for an opening which she seized and often never let go of.
Shall we walk down memory lane?
Anna Michaels found this out the hard way at an indoor tournament. Beautifully clad in purple in contrast to Romana who sported a neon pink bikini, Anna found herself the victim of Romana's smothers time and time again.
It was a match that Romana thoroughly dominated.
Romana would also meet a very thin and younger version of our industry great Klaudia who went on to star at APL wrestling. What we loved about the match was that Romana had a way of cutting off the ring so to speak and trapping Klaudia in head locks. It was good she caught Klaudia early in her career because as we would later find out, when Klaudia is on her game, it is very hard to beat her.
Remember Germany's Mary Roming?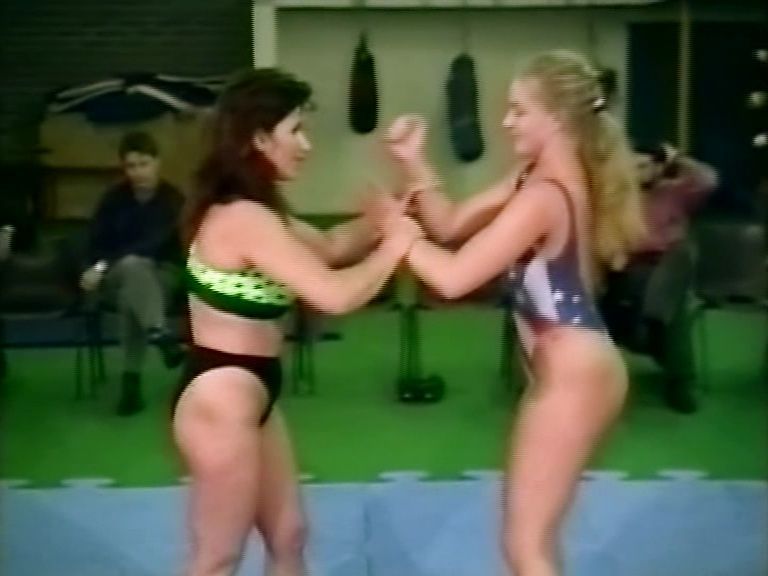 Mary was a super talented blonde wrestler from Germany who defeated many an opponent but when she faced Romana in front of a live audience, she was constantly on the defensive. Romana rode her like a bucking bronco and beautiful Mary had few answers for her as she constantly found herself trapped in Romana's over the top body scissors.
Knowing that Romana and Luna, two beautiful Italian girls, would face each other is bound to create excitement if you love domination in a fully competitive match.
The intriguing aspect to Luna's career, though very talented and experienced, she had a tendency to be dominated thoroughly and often and at times seemed to actually enjoy it, unless you were a newbie, then Luna fought her pretty little butt off.
Romana is not a newbie.
Luna didn't stand a chance.
It was a complete domination fest from beginning to end. Hail to Rome. Hail to Romana.
Of interest, even when she faced much taller women, Romana had no trouble orchestrating the match as she did against the popular veteran in Terri Vixen and the energetic new girl named Lorraine.
Not all of her matches were easy.
There were two British girls that were a thorn in Romana's side and our Italian beauty was a girl who absolutely hated to lose.
When she faced Lori or Angela, sparks would fly and tempers could flare.
Here is the producer's description of one of their engagements. "Superb competitive matches at a live event. All the matches are good, but the highlights are the fiercely competitive and sometimes bad-tempered bouts between Italian stars Romana & Glenda against their British opponents Angela & Lori, star girls and great action. The event ends with 2 tag team matches. You will not see better or more competitive bouts. Quality Wrestling."
We agree.
Tag team matches are one thing. You get to rest in between tags. It is the singles matches that are more captivating.
When Romana met Lori, we knew it was going to be a tough, close, hard fought match and it was. At times Romana had Lori trapped underneath, other times Lori had Romana trapped underneath as well.
What surprised us even more when we traveled back in time was Romana's match against Angela.
We always knew that Angela was tough but not unbeatable.
When she met the heavier and formidable Sonia Day, our slender UK beauty was thoroughly dominated. It was a little odd because the normally feisty Angela became very submissive and passive.
Most of the time however it was Angela dishing out the punishment and sometimes making opponents cry.
Here, she didn't make Romana cry, that we could see, but boy were we a little taken back at how for most of the match Angela kept Romana underneath her and fiercely controlled this match.
Both girls look stunning in their full bathing suits. Romana's is perfectly flowered while Angela is lovely in lime green. If you have been a lover of women wrestling in swimsuits, this is ideal.
As usual Romana tries to begin the match in tigress form by circling the mats but Angela will have none of that. She instead is the aggressor and has Romana back pedaling on her heels.
We actually see some concern in Romana's face.
"There has to be absolute trust between the tiger and its master, but its master must be the master – there must be no mistake about that."… Ridley Scott



The producer was correct about the intensity. There is no love lost between these girls.
The slightly taller Angela gets the opening she is looking for and sticks her leg behind Romana's ankle, trips her and our Italian beauty lands on the famous tanned TPC mats with a loud thud.
Angela is instantly on top of her with no mercy or sympathy. She even clasps her hand over Romana's mouth attempting to smother her.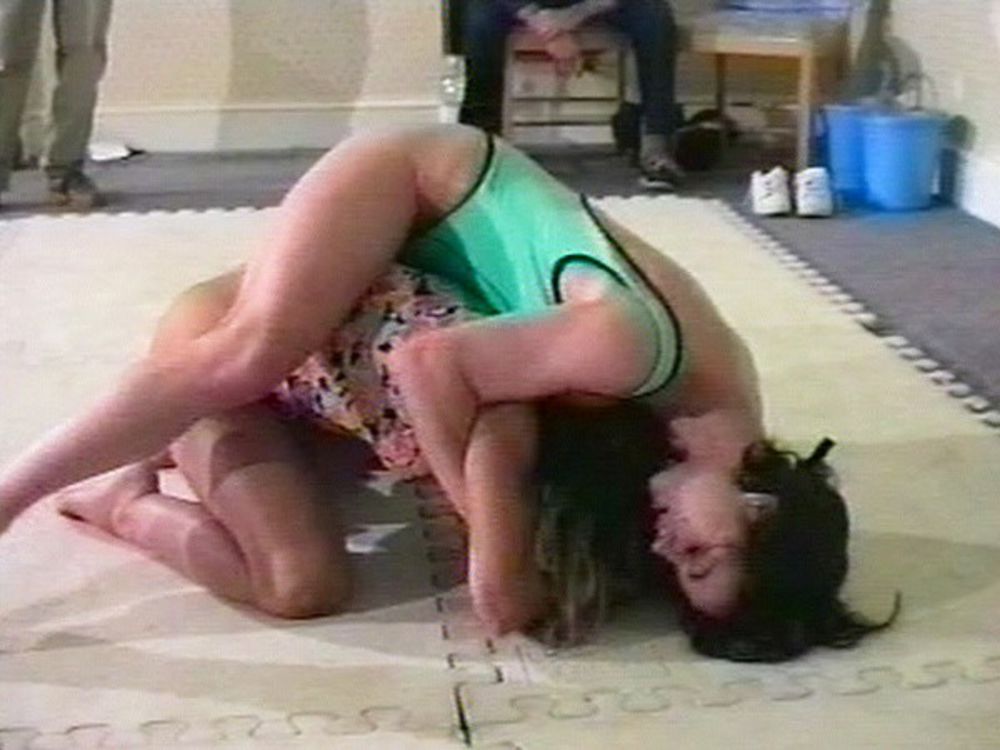 The crowd, which includes both British and Italian fans are starting to really get into in colorful language.
Romana temporarily breaks free and tries to gain control but Angela is having none of it as she slams Romana back down to the mats and gains control, landing on top of the Italian beauty.
Now Angela sits on top of her trapping her in a brutal body scissors as Romana writhes in pain.
This lasts for over three minutes as Angela elongates our star and begins to attempt to force a submission.
What a classic match.
What a classic beauty in Romana.
During her reign during the 1990s she did her country women proud and paved the way for talented girls like Kim to follow.
When you have a tigress like Romana stalking her prey in a stunning bathing suit and subduing one maiden after another, how in the world can history ever forget that?
~ ~ ~
OPENING PHOTO femcompetitor.com, grapplingstars.com fciwomenswrestling.com,Andrew-Hewitt-pexels.com-photo-credit.
https://www.tpcwrestling.eu/en/ 
https://www.brainyquote.com/topics/tiger