DWW Alum Orsi B. 2021 Session Girl Still Blazing A Wrestling Trail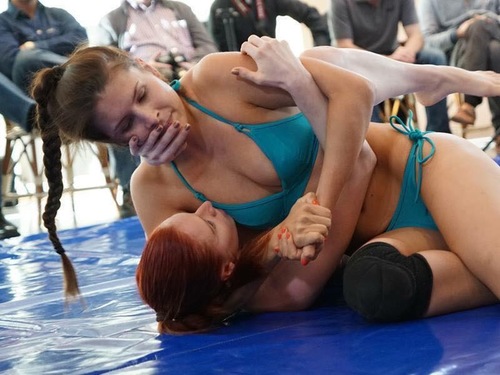 November 23, 2021,
Reasons abound why beautiful women become fully competitive Female Submission Wrestlers and Session Girls.
In most cases, whatever those reasons are, often it is not about the love of the game. Why do we say that? It is because so many come and go and we never hear from them again. Over the years we've received many emails to have their picture removed from their articles because they are no longer in the industry.
Recently, Female Competition International (FCI) produced an all-day event at the San Francisco Airport Hyatt Regency on October 2, 2021 and during the recruiting process for the fully competitive wrestling allotment for the show, we found out that so many women no longer engage in fully competitive wrestling.
In fact, virtually all of the women Grappling Stars has in their video store from 2015 and before are long gone.
In our experience, if you love something tangible, you never give up on it.
On the other hand, there are exceptional female warriors with staying power.
They have been in our industry for well over 10 years and continue to provide exceptional sessions and exciting fully competitive wrestling matches.
Hungary's Orsi B., a legendary DWW alum, is one of those very special women.
Here is a brief walk down memory lane.
Her resume with an exclamation point at DWW included meeting Tekla, Orsi S, Zsuzsa, Giulia, Reni, Angie, Timea, Szilvia, Vladka, Suparni, Sofia C, Katki K, Karine, Nargis, Viktoria M, Antscha and others in Danube battle.
Our gorgeous Hungarian girl started out as a teenager who had an instant impact.
In 2015, one of our writers expressed, "Her match in the ring against German super star Karine was a testament to determination as the two engaged in a grueling battle where screams of pain could be heard throughout the crowded gym. The rolled, toiled, crunched and scissored one another until each of them screamed in agony over a submission. It seemed Orsi tried to distract her by wearing the brightest Orange Sherbet colored shorts I've ever seen."
Orsi looks great in any attire.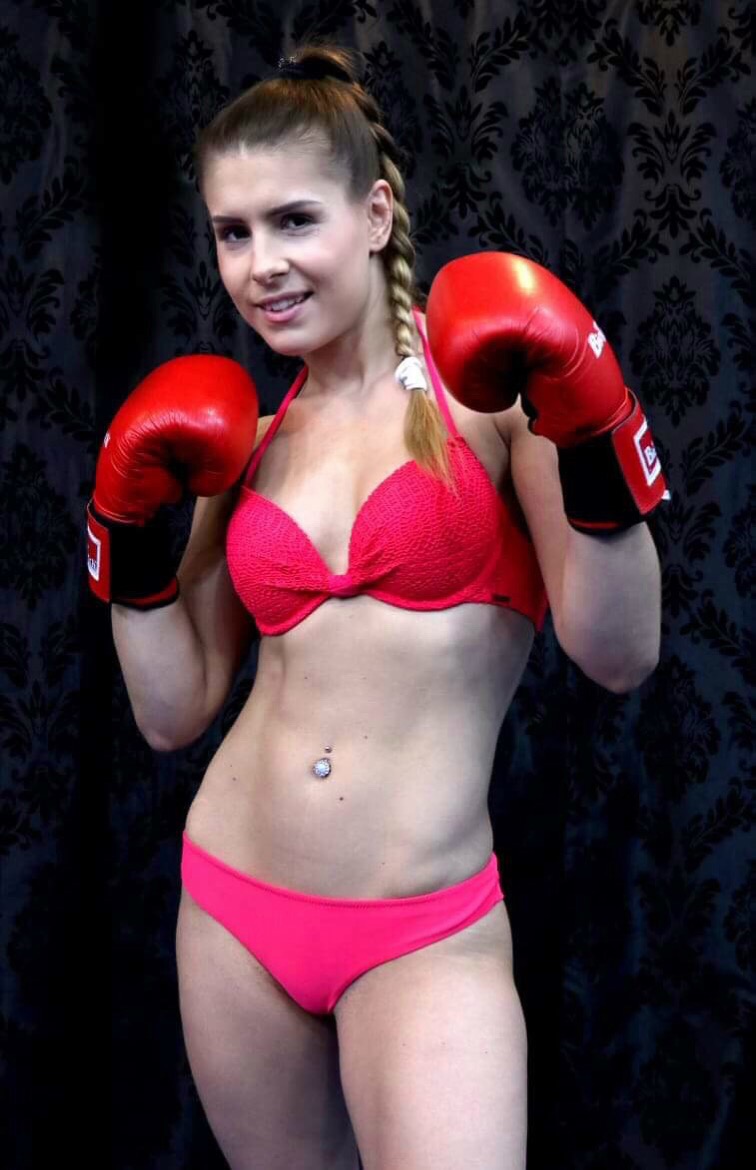 A DWW fan spoke to the match as well, "This was one of the best fights in 2006 between Karine and Orsi. One would believe that Karine is better and stronger, but Orsi improves step by step and this match was not one sided at all, it was so evenly matched that you will watch it with an open mouth if you like the sports and the competitiveness. These are non-topless matches and fans of sexy shorts will love those matches. The girls give everything and they are quite aggressive. A wonderful wrestling match between two beauties that actually are both strong and know how to wrestle!"
We appreciate how much Orsi loves the game because she did suffer a substantial knee injury during her early days and insisted that her matches start on the ground and not standing up.
Competitive wrestling is not only her incredible asset. She is a wonderful Session Girl as well.
Let's visit her current WB270.com profile.
She smiles, "I am a pro-session wrestler who has been dealing with this activity since 2004."
See what we mean about staying power? That is love personified.
Orsi adds, "In the beginning, I rather practiced grappling with pins and submission holds and then -when I put the focus on private mixed wrestling sessions- I started to combine the old styled wrestling elements with some bjj holds. I have improved my level by lots of practice and endurance. I can admit that during the years session wrestling became to one of my biggest hobbies and I do it with passion and enthusiasm."
We are feeling the love. She performs her professional services with passion and enthusiasm. When we looked at her reviews, apparently her satisfied customers feel the same way.
Here are two:
"I met Orsi B in Budapest on April 25 2018. Orsi looks very sexy, like a next door girl, with a very toned body but not overly muscular. She dominated the match immediately, she is very fast on the mat and has an arsenal of moves executed to perfection: head lock, various chokes, arm bars, and surprisingly killer scissors and more. She's as cruel and merciless as it gets, and if you ask her to be aggressive and brutal- be careful what you wish for. She took me to the absolute limit. Her personality is very outgoing and very fun to be around. A fantastic experience and highly recommended."
Wonderful review. Here is another.
"Met Orsi and her friend Kimbra in Dublin in the beginning of 2017. Can honestly say it was the best session I've ever experienced. Great use of holds and incredibly fun and energetic. I was left overwhelmed and thoroughly enjoyed the experience. Would definitely repeat and gets my highest recommendation."
We can understand why Orsi B. is still popular in the industry. Like any professional service, it is your repeat customers that keep you thriving.
If you decide to session with Orsi, be ready to compete, carefully. Most of all, be ready to have some fun. That is why you came there, right?
Her email is orsi.sessions@gmail.com
She concludes, "Even if I am a strong girl and I don't mind having a sporty fight with intensity, I rather like to have fun during my sessions, than to have a killing fight. I have kind of a playful attitude and if you are looking for a brutal competition, then probably I am not your person. For me the most important thing beside of having fun is to avoid injuries!"
Makes perfect sense.
If you want to purchase some of Orsi's modern matches, she is still competing at Female Wrestling Zone, Pippa's Submission Wrestling Room and Monica's Wrestling Events.
Monica praised her sharing, "Orsi B is a talented wrestler with lots of experience and has worked extensively in the scene for many years."
Very attractive and active.
We recently purchased her fully competitive match against the Italian sensation Bianca and it was a nail biter right down to the end with the match being decided 5-4.
As Orsi entered the ring, we love how she has found the beautiful balance of shapely maturity and youthful enthusiasm. She looks incredibly sexy in her bikini.
Currently there is very unique opportunity to have a mixed wrestling session with a legend. She loves the sport and so many of us love her.
Isn't it time that you showed her some wrestling love as well?
~ ~ ~
OPENING PHOTO femcompetitor.com, grapplingstars.com fciwomenswrestling.com Press-photo-on-profile-Femwrestle-Events-photo-credit-Editorial-use.
https://www.wrestlingmonica.com/orsib
https://www.fcielitecompetitor.com/
https://fciwomenswrestling.com/