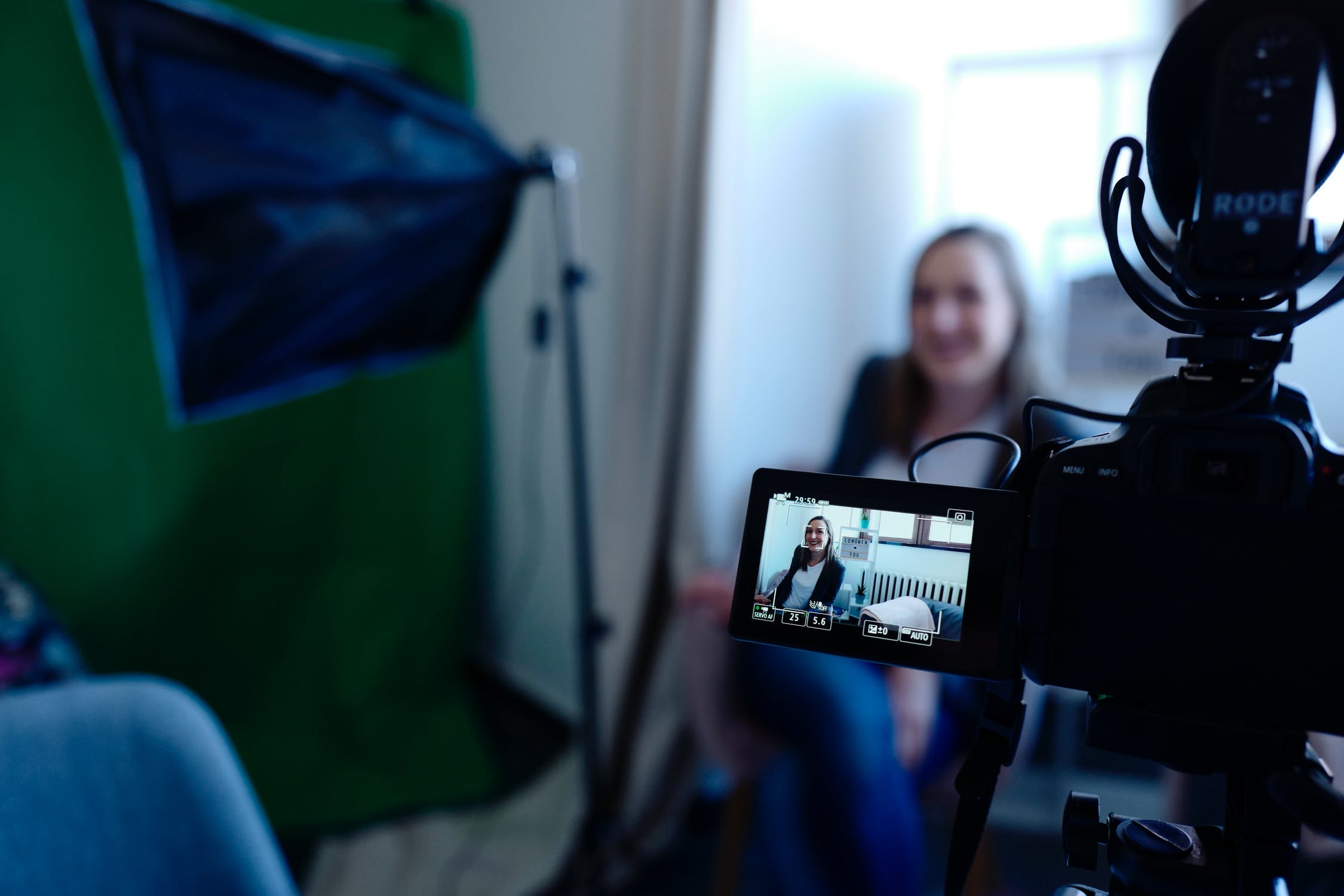 It's commonly been expressed and even agreed upon that there is this allure where the good girls like the bad boys.
What's less said but probably true more often than not is that the good boys like the bad girls too.
We can learn much from film; all time periods included. This one was created right after the silent era of film and insightfully shows us how the good boys can fall in love with the bad girls with predictable nasty results.
One of the greatest film reviewers of all time Roger Ebert assists us. ""The Blue Angel" will always have a place in film history as the movie that brought Marlene Dietrich to international stardom. At the time it was made, at the birth of the sound era in 1929.
The story involves the fall and humiliation of Prof. Immanuel Rath (Jannings), a respected high school professor who one day confiscates a postcard showing Lola Lola (Dietrich), the dancer at a local nightclub. Visiting the club to reprimand any students he might find there, the professor falls under the spell of Dietrich, who looks fleshier and more carnal than she later appeared. Soon he is lost. He marries her (in a show-biz wedding of grotesque toasts and whispered gossip), goes on the road, and returns to his hometown some years later as a bit player in her stage show–the stooge of a magician who produces eggs from the professor's nose and cracks them on the old man's head."
Well done as always Mr. Ebert. Now for our point.
"Dietrich in any event never seemed to embody romance; the sexual identity she offered, in film after film, was that of a predator, disillusioned by men, satisfying her physical needs but indifferent to their providers. She seems to have all of the equipment of a woman except for the instruction manual, and it's interesting that Dietrich is a favorite role for female impersonators, in movies like "The Damned," and in life; if you are a man who wants to play a woman, Dietrich meets you halfway."
In the women's wrestling world of the 1980s, Donna Day epitomized the shapely good looking bad girl that was easy to fall in lust with.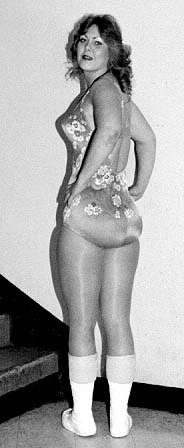 She snarled through her matches, mostly with Debbie Combs, with intensity, rage, fierceness and passion. Four elements that make for wrestling dynamite.
When you review her match history her most powerful year was 1981. One of her most intense, long and mind numbing matches occurred with Debbie Combs in a WCW championship match.
The two went toe to toe for what seemed like an hour. Finally Donna began to get the upper hand and when Debbie twirled her in an airplane spin, once the two came down, Donna pinned her yet the referee refused to count her out.
Adorned in a sexy full green bathing suit, Donna was undaunted and went on the attack again. She soon captured Debbie in a cross body pin and once again the ref refused to count Debbie out. I counted to 11 and I thought it was supposed to be to three.
Still determined, Donna trapped Debbie in a folding pin and no final award there either. Once she escaped she pinned Donna and the ref promptly counted our southern girl out.
The commentator who at the start of the match described Donna as a complainer did a complete 180 and also felt sympathy for her as he kept saying over and over, "I don't believe it!" It was the worst case of officiating he had ever seen.
Donna Day is from New Orleans, Louisiana.
The city is named after the Duke of Orleans, who reigned as Regent for Louis XV from 1715 to 1723, as it was established by French colonists and strongly influenced by their European culture. It is well known for its distinct French and Spanish Creole architecture, as well as its cross-cultural and multilingual heritage.
New Orleans is also famous for its cuisine, music (particularly as the birthplace of jazz), and its annual celebrations and festivals, most notably Mardi Gras, dating to French colonial times. The city is often referred to as the "most unique" in the United States.
The exciting site travelchannel.com expands our Nawlins reach. "New Orleans is a city for foodies with fine dining and historic cafes all around the city from the bustling French Quarter to the picture-perfect uptown Garden District. The food blends fancy French cuisine with local cooking styles to create distinctive Creole and Cajun dishes that are original to the city. Join us for a tour of the best food and drink in New Orleans.
Cajun and Creole are often used interchangeably, but there is a difference.
While both begin with the region's 'holy trinity' of green peppers, onions and celery, they veer off in slightly different directions. Cajun food originated along Louisiana's bayou. Its country-style cooking starts with a dark roux and combines French and Southern flavors in homey, filling dishes like gumbo and boudin, a spicy classic Cajun sausage. Creole food also has French influences with European and African roots, but it's more refined with rich sauces and fresh seafood, like Shrimp Creole and Turtle Soup. Jambalaya is a popular hearty dish filled with chicken, spicy andouille sausage and veggies. It may be prepared in either the Creole style with tomatoes or the Cajun way without tomatoes. As in any good Southern town, grits are a staple, as well as okra."
Little is probably known about this but it's a great destination for girl's night out. The fun travel site neworleanscvb.com helps with some makeup. "Looking to escape for a weekend of fun with your girls? The Big Easy has you covered. Discover stellar nightlife, an award-winning culinary scene and seemingly endless shopping in one of the most walkable cities in the nation.
Once you've arrived in the Big Easy, get out and explore the city with your girls. A cocktail walking tour of the French Quarter is a fun alternative to the typical tour. For a more active experience and a glimpse of other neighborhoods, a biking tour might be more your style.
For some picturesque views, take a walk through the Garden District. The neighborhood is home to some of the city's most impressive historic homes with styles ranging from Greek Revival to Creole cottages. If you're looking to explore a neighborhood with bohemian style and vibrant homes, stroll through the Marigny and Bywater neighborhoods near the French Quarter. The area is filled with hip shops, restaurants and bars, and Crescent Park has stunning views of the Mississippi River and downtown New Orleans.
If you and your girls like to shop 'til you drop, head over to Magazine Street, which features six miles of shopping, dining, galleries and more. Begin near Felicity and Magazine Street for some fun vintage shops as well as local boutiques. Dense retail picks up again near Washington and Magazine, and you can stop nearby at Sucre to get a sweet treat and refuel with coffee. If you still haven't had enough, explore more options further down near Jefferson and Magazine."
Donna Day is from one of the most entertaining and memorable cities in the world.
Her career is memorable as well.
For those of us who loved the throwback era where beautiful women with fluffy eighties styled hair and shapely bodies in wonderful full bathing suits grappled and put on a show in the square circle, Donna Day help provide the variety that the heroines and good girls supplied on the other side of the coin.
She was sexy, wild, animated, talented and made watching the bad girls of lady pro wrestling a big easy.
~ ~ ~
Femcompetitor.com subscribes to fciwomenswrestling.com news source, no affiliation.
Sources: brainyquote.com, Wikipedia, fciwomenswrestling.com, fciwomenswrestling2.com, FCI Elite Competitor, femcompetitor.com, WB270.com, dwwgalaxy.com, photos thank you Wikimedia Commons.
http://www.rogerebert.com/reviews/the-blue-angel-2001
http://www.nytimes.com/movie/review
http://www.cagematch.net/?id=2&nr=12385
http://www.travelchannel.com/interests/food-and-drink/articles/best-new-orleans-food-and-drink
http://wrestlingdata.com/index.php?befehl=bios&wrestler=14118&bild=1&details=11
https://www.youtube.com/watch?v=WcDXobicfiQ video
https://commons.wikimedia.org/wiki/File:CBDFromBaptistGarage3June2008A.jpg#/media/File:CBDFromBaptistGarage3June2008A.jpg
https://commons.wikimedia.org/wiki/File:Riverboat_2011_New_Orleans_Skyline.jpg#/media/File:Riverboat_2011_New_Orleans_Skyline.jpg
https://commons.wikimedia.org/wiki/File:US_Navy_070305-N-3429E-001_Pre-Commissioning_Unit_New_Orleans_(LPD_18)_transits_the_Mississippi_River_toward_her_namesake_city.jpg#/media/File:US_Navy_070305-N-3429E-001_Pre-Commissioning_Unit_New_Orleans_(LPD_18)_transits_the_Mississippi_River_toward_her_namesake_city.jpg
https://commons.wikimedia.org/wiki/File:French_Quarter-862.JPG#/media/File:French_Quarter-862.JPG
https://commons.wikimedia.org/wiki/File:French_Quarter-895.JPG#/media/File:French_Quarter-895.JPG
https://commons.wikimedia.org/wiki/File:Chris_Reis_Saints_victory_parade.jpg#/media/File:Chris_Reis_Saints_victory_parade.jpg
https://commons.wikimedia.org/wiki/File:Uptown_Parade_Point.jpg#/media/File:Uptown_Parade_Point.jpg
https://commons.wikimedia.org/wiki/File:Marlene_Dietrich_in_Morocco_trailer.jpg#/media/File:Marlene_Dietrich_in_Morocco_trailer.jpg