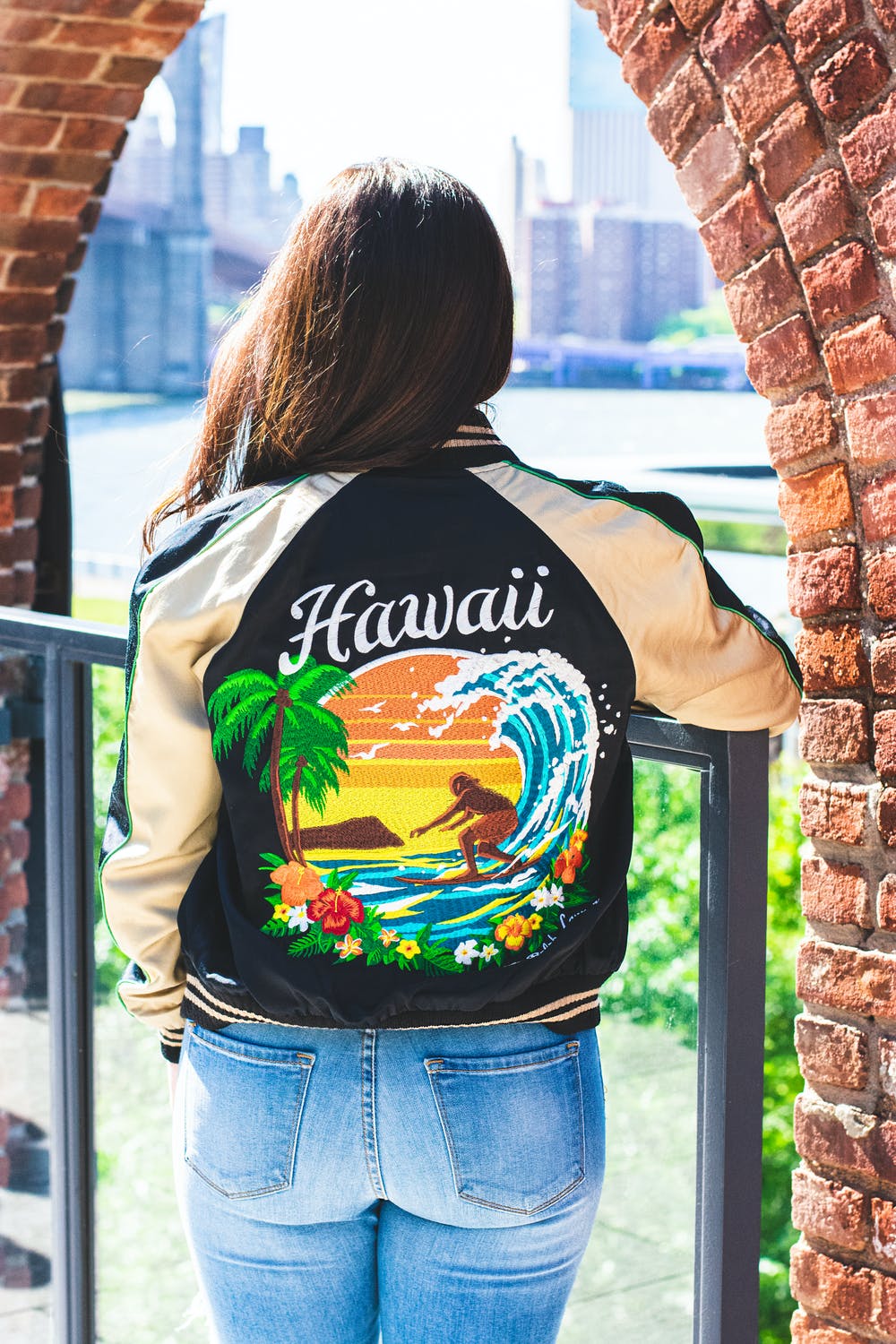 Femwin's Diana is always a delight to be around.
Diana posing in boxing style with Samantha Grace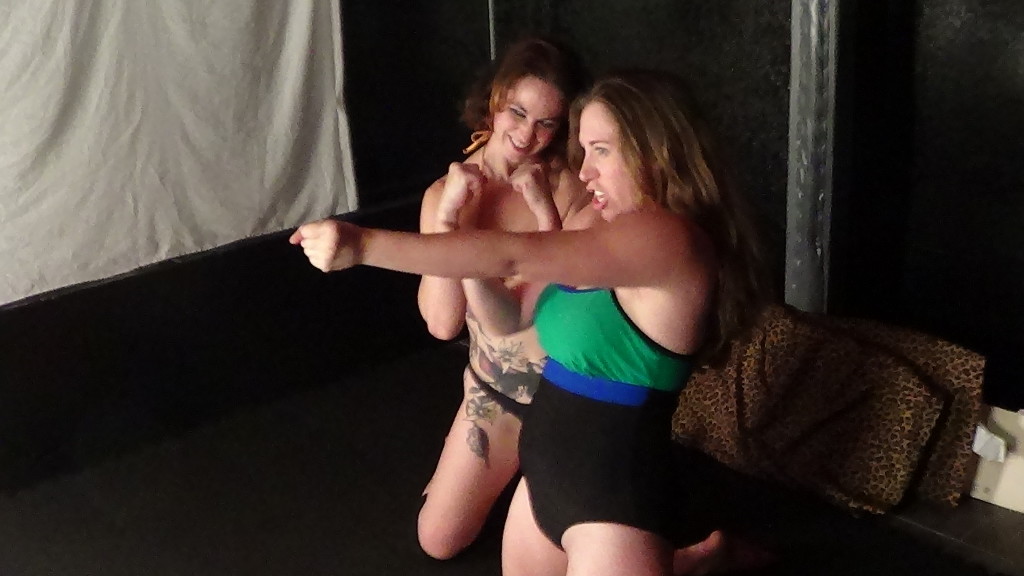 As an FCI writer, I traveled to Las Vegas to report on Femwin's April 2015 VIP Event. Once there I got a chance to visit with the wrestler and Fem competitor Diana once again.
One thing that was very apparent is that Diana has been working out at the gym. Her body was much stronger than when we met in June of 2014. It enhanced her beauty and she even possessed a higher level of maturity.
We talked for some time and she informed me that she was only going to be able to attend Friday because her personal work schedule and become so busy.
It was our loss.
After reading about the January 2015 passing of the beautiful Russian tennis star Violetta Degtiareva, it made me pause and reflect on life's openings that present us with endless opportunities for success within limited time frames.
Ms. Degtiareva, a striking blonde beauty, was born in the city of Rostov, near the border with Ukraine in southwestern Russia – was recently ranked in the world as a singles player, with a slightly higher 905 ranking in doubles. The high point of her pro career was reaching the quarterfinals at the ITF-Turnier tournament in Turkey.
Comparisons were made to the former fellow Russian star, Anna Kournikova, whose good looks vaulted her to celebrity status even though she never won a major tennis title. Ms. Degtiareva was able at her young age to secure endorsements that helped to make her a top earner among players on the professional circuit.
As Femwin's April 24-26 Las Vegas Female Wrestling event approached, my thoughts turned to Diana, a possible rising star on the women's wrestling scene who participated in two of the most recent Femwin, Las Vegas Events.
When I met Diana at the June 2014 event, I was smitten by her beauty, charisma, energy and zest for life. Like many entertainers she may go by multiple names thus when we featured in an article we called her Nicole.
Bursting onto the scene in two wrestling matches against So. Cal Beauty and journey level wrestler Samantha Grace along with a contest against super star Skylar Rene, like any newer wrestler, Diana has been provided with a nice grace period.
A question can be raised though. Is Diana a rising star or a passing one?
She certainly has the potential which is a label that can be either a compliment or remain an eternal mystery.
The responsibility to propel Diana understandably is hers but an argument could be made, the women's fully competitive wrestling industry's as well. Besides the Canadian company Femwin, very few companies are producing women's wrestling events or private shoots in America. A competitor can't grow unless there is an environment that allows that to happen.
What FCI would like to see is Diana taking steps to establish herself on the Social Media and at WB270.
FCI can do its part by promoting Diana's image and keeping her name in the public eye. Possibly more.
When our writer covered her matches, He found Diana to be very exciting to watch and suspects all that she needs is just a little training to impel her to the next level.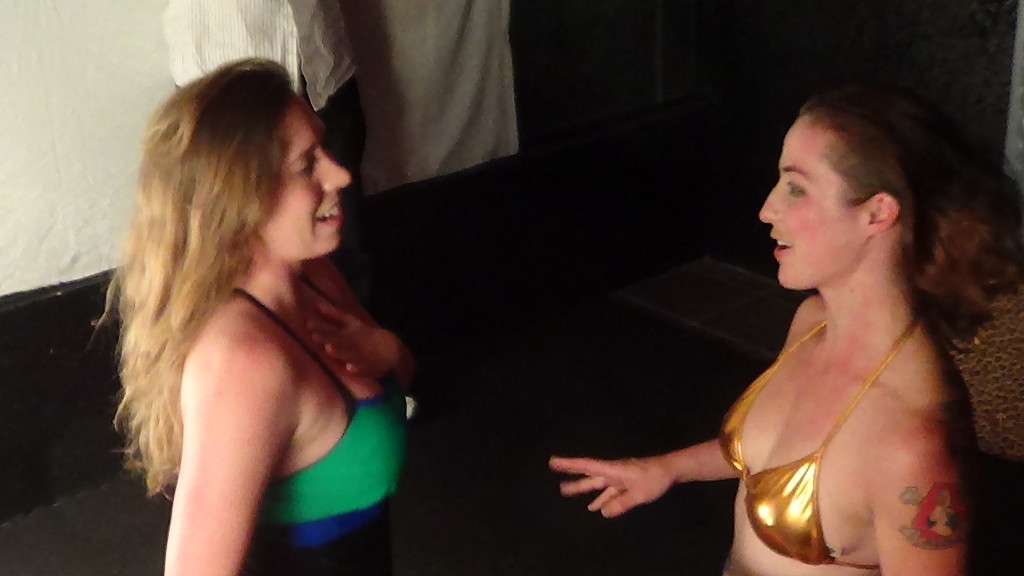 Her most recent match against the statuesque beauty Sablique shows progress. She actually had Sablique in a strong head lock but failed to close it out. She still lowers her head and walks into a submission hold. Her energy level was there, she just needs a plan and more tactical training.
The fact that she is planning on attending this year's April 24-26, 2015 event is a great sign that she wants to compete and with each match her experience grows.
The star of our story lives in Las Vegas.
The majestic jewel of the desert, Las Vegas has been written about and covered in so many ways that here we might focus on it with an eye to the many strengths of Diana.
Diana is a beautiful woman with whom you would love to sit down and share an elegant meal. It would be an evening that you would never forget. At night during the June 2015 event, our group had an exceptional experience dining at Ballys.
One of the restaurants that caught my eye was Alize which provides the ultimate French dining experience. Let's take a tour before we dine.
Restaurant Alizé is what memories are made of.
Located on the 56th floor of the exquisite Palms Casino & Resort, the establishment offers a breath taking view of Sin City.
Ah, the waiter has arrived. Fortunately he is speaking in English.
"Established by Chef André Rochat, who began his formal culinary training in France at the age of 14, Alizé's award-winning menus combine Chef André's innovative French tradition with Chef Mark Purdy's acclaimed flair and style.
Notably ranked as one of the 5 highest restaurants in North America, Las Vegas' Michelin-starred Alizé Restaurant is more than just a pretty face with a knockout view.
Granted, being on the 56th floor of the decadent Palms Casino & Resort in Las Vegas does allow for the city's most breathtaking view of the Las Vegas Strip.
But even Alizé's view is surpassed by its consistently phenomenal French cuisine and world-renowned wine cellar and cognac collection. Our Chefs have sourced the finest American ingredients and attend to every culinary detail with fundamental French techniques.  Established by Chef André Rochat, who began his formal culinary training in France at the age of 14, Alizé's award-winning menus combine Chef André's innovative French tradition with Chef Mark Purdy's acclaimed flair and style.
It is our intention, with every item served and every interaction made, to leave our guests feeling better than they did before.  We carefully orchestrate the details of each experience with a team that is committed to our guest's happiness; it is an experience of exceptional quality and comfortable style."
After that, I decided to take a peek at the menu. My…..Oh….My.
In American, the meaning of the name Diana is: Luminous, perfect.
So fitting wouldn't you agree?
The delicately perfect naming site sheknows.com adds, "People with this name have a deep inner desire to inspire others in a higher cause, and to share their own strongly held views on spiritual matters. They tend to be quiet, cooperative, considerate, sympathetic to others, adaptable, balanced and sometimes shy.
They are trustworthy, respecting the confidences of others, and make excellent diplomats, mediators and partners. They are often very intuitive. They like detail and order, and often find change worrisome. They may sometimes feel insecure or restless."
No wonder I like Diana so much!
As an industry, can we provide beautiful women like Diana with more opportunities to wrestle? We sure hope so. Life is short and worth every effort.
"Yesterday when I was young….The taste of life was sweet as rain upon my tongue." American super star singer, Roy Clark
I think back to Anna Kournikova who as a teen I loved to watch during the 1990s. So much was expected of her because she truly was a great talent yet she could never break through and win a Grand Slam. I remember the looks of exasperation on her face when things began to crumble during a match.
Give her this.
She made a lot of money. Tons. Somehow though I sense if you could maneuver your way into the deep recesses of her mind, something important is missing and a prickle that in terms of maximizing who she was capable of becoming as a tennis player; life passed her by.
Will we ever expand as an industry so that all of these women who want to wrestle but can't find any compensated opportunities don't go away? There are some good signs that we will. New companies are springing up.
Wonderful competitors like Diana show that her progress is a collective responsibility.
Will she remain a fantasy wrestler, always fodder for established warriors like Skylar Rene or rising stars like Sablique?
This writer doesn't think so. She's on her way to sustained Victory Street and some of us are very determined to open the passenger door and drive her there.
~ ~ ~
Some may find other women's wrestling sites erotic in nature. If you are offended by depictions of women wrestling in erotic situations, please exercise caution in visiting women's wrestling sites.
Femcompetitor.com subscribes to fciwomenswrestling.com news source, no affiliation.
Sources: brainyquote.com, Wikipedia, fciwomenswrestling.com, fciwomenswrestling2.com, FCI Elite Competitor, femcompetitor.com, photos thank you Wikimedia Commons.
http://www.lyricsmode.com/lyrics/r/roy_clark/yesterday_when_i_was_young.html
http://www.sheknows.com/baby-names/name/diana
alizelv.com/