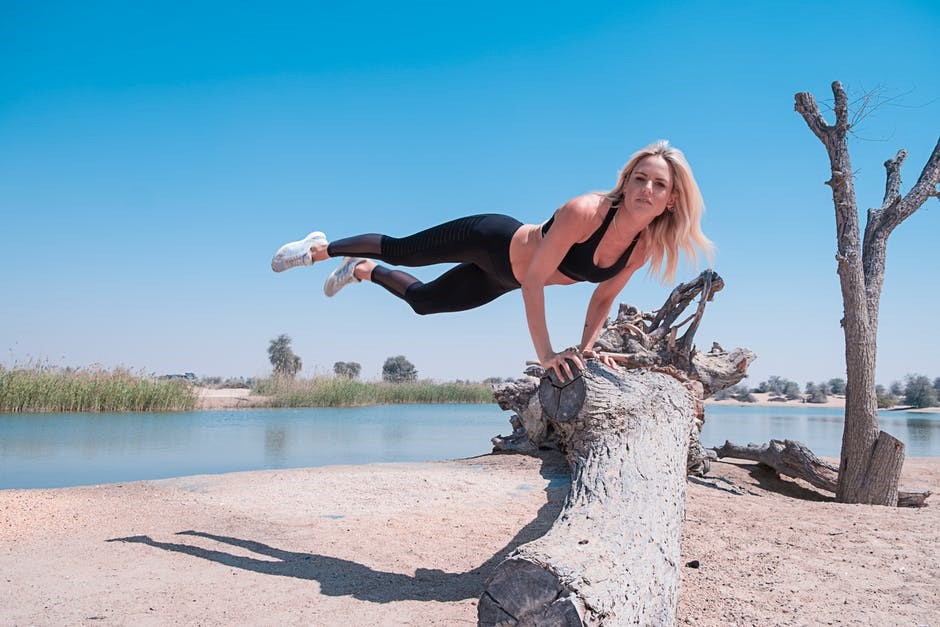 Debbie Combs like Vivian Vachon with strong wrestling family lines is wrestling royalty.
There is nothing understated about Debbie Combs.
Flamboyant, the ability to attract attention because of a competitor's exuberance, confidence, and stylishness would be more like it.
In fact, virtually everything about her seems larger than life. Her hair; glowing platinum blonde where easily five minutes has been spent perfecting each strand. Her birth was from a legendary competitor named Cora Combs. She dated a world famous wrestler who commanded headlines during his great ascension. When she trapped another wrestler's head between her legs, she would jump higher and higher coming back to earth distributing a painful cranium shockwave.
When you've fascinated the women's wrestling world as much as Debbie Combs did for an extensive period of time, if you want to highlight her rise to fame, where do you begin?
Let's begin with her hometown, Nashville, Tennessee.
The official Tennessee Department of Tourist Development site, tnvacation.com entices us expressing in Nashville, the past and the future peacefully coexist to create a destination that appeals to the interests of every visitor. Take Belle Meade Plantation, Belmont Mansion or Travellers Rest Plantation for example. All three homes share stories from Civil War days and welcome visitors with restored beauty.
Nashville is where music lives. It's a place where music hangs its hat and puts its feet up on the furniture. To really experience Nashville's music history, see a show inside the Ryman and Grand Ole Opry.
There is more to Nashville then you might expect.
Wikipedia enlightens although Nashville is renowned as a music recording center and tourist destination, its largest industry is actually health care. Nashville is home to more than 300 health care companies, including Hospital Corporation of America, the largest private operator of hospitals in the world.
The town of Nashville was founded by James Robertson, John Donelson, and a party of Overmountain Men in 1779, near the original Cumberland settlement of Fort Nashborough. It was named for Francis Nash, the American Revolutionary War hero. Nashville quickly grew because of its strategic location, accessibility as a river port, and its later status as a major railroad center. In 1806, Nashville was incorporated as a city and became the county seat of Davidson County, Tennessee. In 1843, the city was named the permanent capital of the state of Tennessee.
As of the 2010 census the population of Nashville, not including the semi-independent municipalities, stood at 601,222. The population of Nashville as a whole, including all municipalities, was 626,681. Nashville is the second largest city in Tennessee, after Memphis, and the fifth largest city in the Southeastern United States. The 2010 population of the entire 13-county Nashville metropolitan area was 1,589,934, making it the largest Metropolitan Statistical Area in the state.
Though Nashville had great influence over Debbie's development her charismatic mother, Cora Combs was born into a family of coal miners in Hazard, Kentucky on March 17, 1923.
Booksgoogle.com shares Cora Svonsteckik had plans to leave the Appalachian range known as the Great Smoky Mountains. While attending high school, she was a star on the girls' track team and won honors in the high jump category. When Ms. Svonsteckik graduated, she ventured to Nashville, Tennessee with the dream of singing at the Grand Old Opry, relates pwhf.org (Professional Wrestling Hall of Fame).  A country western group called the Trail Riders was impressed enough with her vocal talents to make her a member.
Cora was considered one of the best-dressed women in the wrestling business. Her ring attire, which was made by her sister, consisted of a wide variety of colorful jackets and robes. Ms. Combs differentiated herself from her competition and established new ground for female wrestlers.
Debbie came into the world as Debbie Szestecki.
A nice foundation is shared by women-wrestling.org. Under the close supervision of her mother, Debbie Combs would go on to become one of women's wrestling's greats. Born in 1959, it only took Debbie 16 short years to realize what she wanted to be: she made her debut in 1975, in an ICW 7-girl Battle Royal at the Louisville Gardens, at the tender age of 16. From that point on, the squared circle became an integral part of her life.
With her career in spotlight Wikipedia adds Ms. Combs worked for the World Wrestling Federation from 1986-1987, where she challenged for the WWF Women's Championship against The Fabulous Moolah and Sherri Martel.
She also worked in the National Wrestling Alliance (NWA) and is a former NWA World Women's Champion. She originally won the title by winning a battle royal in Honolulu, Hawaii in spring 1986. At some point, she was no longer recognized as the champion and defeated Penny Mitchell to become the champion again in Kansas City, Missouri on April 10, 1987.
The Kansas City promotion withdrew from NWA in 1987 and closed in 1988. The NWA vacated Combs' title and awarded Misty Blue Simmes the reinstated NWA United States Women's Championship (a replacement of the prior NWA World Women's Championship held by Combs).
Ms. Combs challenged Simmes (see July 21, 2013 article Misty Blue Comes Home, fciwomenswrestling.com) to a title match at a Delta Tiger Lilies card in 1989, but Simmes was unable to accept due to an arm injury she had sustained.
In the early 1990s, she was also president and booker of Women's Pro Wrestling (WPW), an all-women's promotion that produced direct-to-video matches. Her organization featured "Awesome" Ondi Austin, Babyface Nellie, Bambi, Candi Devine, Denise Storm, Jackie Moore, Lady Justice, Lisa Starr, Malia Hosaka, Olympia Hartauer, Peggy Lee Leather, Penelope Paradise, Penny Mitchell, Sandy Part low, Susan Green, and Velvet McIntyre.
As a women's wrestling fan since childhood, in the 1990's I would purchase Ms. Combs video tape production and remember her sitting comfortably in a chair being interviewed making it clear while the production wanted some sex appeal, they didn't want it to be the focus. She was very calm, confident and self-assured.
Good idea.
One of my favorite matches was her struggle against the Fabulous Moolah where at one point they both took turns encircling one another, behinds to the mat, arms under shoulder blades, lift up and slam down!
True Debbie didn't want to overdue the erotic aspect of her wrestling but without false praise, with her very shapely, curvy form, long blonde hair and pretty face, despite her sometimes wearing dark full tights, it was almost impossible for a fan not to see sex appeal in every frame of this erotic amazon. Due to the benefits of the modern electronic world, you can see many of her matches online and I think you will understand what this writer means.
She loved the fore arm smash, the body splash and the cross body pin. Good cop, bad cop, everywhere a kick drop; Debbie was like a chameleon and could be the good girl or the extremely bad girl, the latter she seemed to love the most.
Being a southern boy long removed, I can still remember traveling from California to the Bryan College Station, Texas area to visit relatives and I gotta tell ya, there was more than a time or two that I saw a big southern girl give a loud mouth male teen a nasty butt whippin, no tag available. Mommy! Get me outta here! Debbie looks like she's got a little of the tom boy in her and it wouldn't surprise me if a few legit male beat downs outside the ring are on her resume.
In terms of her championships, famousbirthdays.com lists she was a 3-time IWA Women's Champion, 2-time USWA Women's Champion, and NWA World Women's Champion.
Female Competition International, fciwomenswrestling.com is honored to highlight Debbie Combs wrestling career and her important place in women's wrestling history. Her efforts in the ring and her accomplishments outside especially in terms of trying to bring all female wrestling productions into the future is to be admired.
What we do in life can make a difference.

It's because of the brilliance of Ms. Combs that future generations like our group will try and pick up the torch and build a United States Tennis Association style organization where the female high school seniors, the recent post college freestyle grads and the female submission wrestling and lady pro ring professionals will all compete at the same corporate sponsored, fully competitive, dignified event.
In our circle, we truly are fans. There were many beautiful blonde lady wrestlers that graced the ring from Nell Stewart to Vicki Williams, Judy Grable, Joyce Grable and Desiree Petersen to name a few, but there was something about Debbie that stood out.
That's understandable since nothing about Debbie Combs is understated.
~ ~ ~
[alert_yellow] Sources:  brainyqyote.com, tnvacation.com, booksgoogle.com, pwhf.org, women-wrestling.org, Wikipedia, famousbirthdays.com, fciwomenswrestling.com, photos thanks to Wikimedia Commons and rottentomatoes.com.
[/alert_yellow]