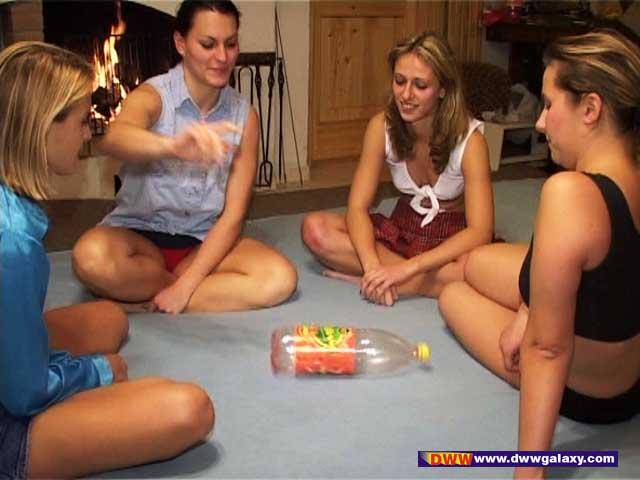 George William Russell (10 April 1867 – 17 July 1935) was an Irish writer, editor, critic, poet, artistic painter and Irish nationalist. He was also a mysticism writer and a personage of a group of devotees of theosophy in Dublin for many years.
He was quoted as having said, "We have the universe to roam in in imagination. It is our virtue to be infinitely varied. The worst tyranny is uniformity."
One of DWW's Clara's many virtues is her varied interests in what seems to be an exciting life filled with promise.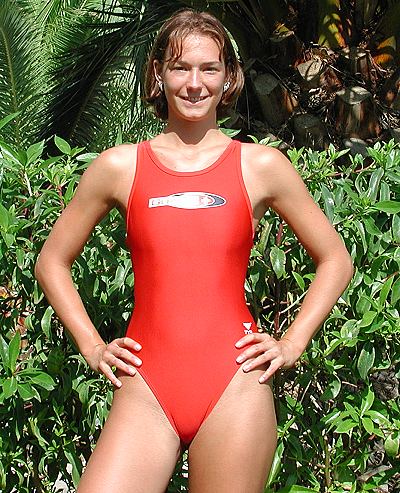 Her love of the sports world is evident with a passion for submission wrestling. She also enjoys running and any physical combat sports that build strength. No doubt this outlook contributed to her beautiful, shapely, athletic legs.
In terms of food she loves chicken and fish and as we venture into her social life she loves modern music.
The fantastic naming site sheknows.com acknowledges the alluring name of Clara. They express, "People with this name have a deep inner desire for love and companionship, and want to work with others to achieve peace and harmony. They are competent, practical, and often obtain great power and wealth. They tend to be successful in business and commercial affairs, and are able to achieve great material dreams. Because they often focus so strongly on business and achievement, they may neglect their private lives and relationships."
Clara certainly obtained great power on the Danube wrestling mats.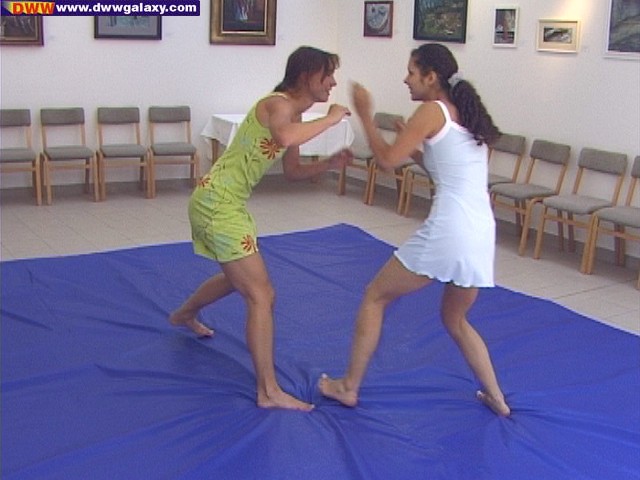 With a brilliant career that started as early as 2001, Clara's resume includes engagement against Luzia, Edita, Jana N, Irene, Denise, Andrea N, Tiffany, Antonia, Eva, Laila, Vanda, Linda, Xana, Daniela, Barbara, Nadege and Kriszta.
A person of varied interests, her participation with DWW was expansive as well even engaging long time star Eva in boxing.
Clara's fans and reviewers are happy to invite us in on their thoughts regarding her matches, inside scoops and accomplishments.
"Clara was a muscular and an athletic sports student. She had incredibly strong thigh muscles as a track and field sprinter she was. Also her biceps and shoulders were perfectly defined, trained and athletic. This time she faced Jan and they wrestled for pins and submissions in this mixed wrestling match."
"Clara as beginner vs Jana back in 2001 in mini dresses on the mat. Of course Jana hadn't been that good at this time as she's today and Clara was just in her prime, but both women demonstrated some great wrestling with some nice sgpins and deadly scissors. If you're a Clara fan then this early has to be in your collection."
"The last match was a private match between experienced German Susanne and DWW's Clara. Both girls are very slim in the bust, and quite strong. Although Susanne is very experienced and had clearly won all her recent matches when she appearing for other producers, she finds that the level of wrestling skill demanded at DWW is much higher. Clara shows no pity or respect for the older German woman and crushes her with some great head scissors!"
Clara is a young woman of many talents. She is also a student as well. A beautiful Czech girl, let's visit her home and peek at the college experience there.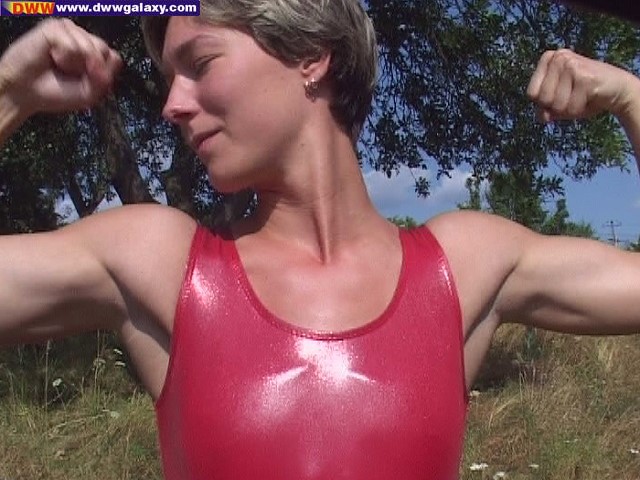 The nice information site internationalstudentinsurance.com expresses, "The Czech Republic boasts the oldest academic institution in Central Europe – the Charles University in Prague, founded in 1348 – and it was Czech students and intellectuals who in 1989 led the Velvet Revolution, which wrested control of government from the socialist regime. As a result, higher education holds a special place in the history of the Czech Republic. Students who choose to study in the Czech Republic have the chance to experience a rich cultural heritage as well as one of the most exciting capital cities in modern Europe.
The Czech degree structure is similar to that of the United States. Degree programs are as follows:
Bachelor's (3 to 4 years)
Master's (4 to 6 years)
Doctoral (usually 3 years)
The country is home to over 70 public and private academic institutions of higher education, and many offer Czech language courses designed specifically for foreign students.
Admission to Czech universities and colleges is available to all students who have completed their secondary education and successfully passed an entrance exam (each institution specifies their own exam). Most Czech institutions have adopted the European Credit Transfer and Accumulation System, which allows easy credit and degree transfer to institutions throughout Europe.
Study In The Czech Republic (http://www.studyin.cz/home/) is the government's promotional site for foreign students. It is an excellent resource which includes downloadable catalogues of every Czech college and university.
With living costs in the Czech Republic substantially cheaper than anywhere in Western Europe, this Bohemian paradise is offered at a discount. Government estimates place total food, housing, and transportation costs for students in the Czech Republic at only 350-750 USD per month.
Additionally, students are encouraged to acquire an International Student Identity Card (ISIC), which provides discounts for restaurants, cinemas, museums, concerts, and more.
Foreign students are eligible for a number of scholarships, including those offered by specific institutions and the European Union. The Czech government offers financial aid scholarships to foreign students through the Ministry of Education, Youth and Sport, and within the framework of the Foreign Development Aid."
If you ever thought about studying in the Czech Republic, their website is worth checking out.
As fans we loved Clara's exceptional skills and the variety of ways that she applied them on the Danube mats to gain victory. She is a beautiful young woman with athletic prowess that begs for appreciation. Clara is a fantastic DWW memory whose style was unique as it was varied.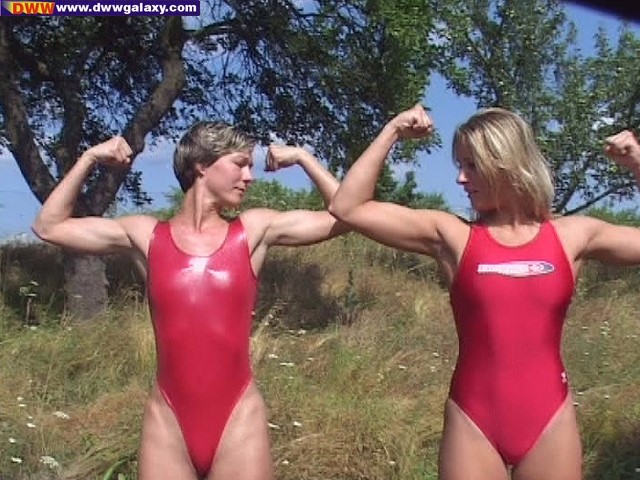 ~ ~ ~
Femcompetitor.com subscribes to fciwomenswrestling.com news source, no affiliation.
Sources: brainyquote.com, Wikipedia, fciwomenswrestling.com, fciwomenswrestling2.com, FCI Elite Competitor, femcompetitor.com, photos thank you Wikimedia Commons.
http://www.internationalstudentinsurance.com/czech-republic-student-insurance/why-study-in-czech-republic.php
sheknows.com