Canada Honors The Legendary NWA Star Pro Wrestler, Delta Dawn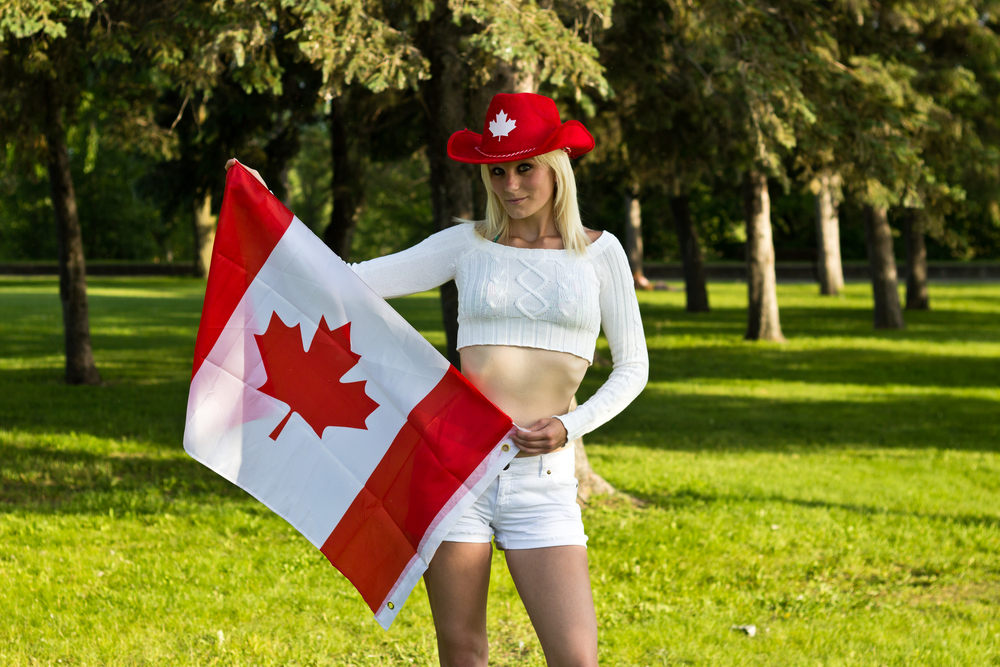 February 10, 2022,
Big name women Lady Pro wrestlers have been fighting for the NWA (National Wrestling Alliance) championship belt since 1937 when Mildred Burke defeated Clara Mortensen for the title.
Founded in 1948, the NWA began as a governing body for a group of independent professional wrestling promotions, the heads of which made up the Board of Directors.
The group operated a territory system which sanctioned various championships, recognized one world champion, participated in talent exchanges, and collectively protected the territorial integrity of member promotions.
Prior to the 1960s it acted as the sole governing body for most of professional wrestling.
It remained the largest and most influential body in wrestling until the mid-1980s by which time most of the original member promotions went out of business as a result of the World Wrestling Federation's (WWF, now WWE) national expansion.
By 2019, the NWA would transition to become a singular promotion.
An argument could be made, and we're making it now, that the heyday of NWA women's wrestling came to light when television brought it into homes across the country.
Some of the big names during the late 1980s through 1990s were Bambi, Malia Hosaka, Debbie Combs, Peggy Lee Leather and one of our favorites and sure crowd pleaser in the beautifully shaped Delta Dawn.
Her wrestling magic makes us want to sing. We can hear the voice of the legendary Helen Reddy
"Delta Dawn, what's that flower you have on
Could it be a faded rose from days gone by?
And did I hear you say, he was a-meeting you here today
To take you to his mansion in the sky?
In her younger days, they called her Delta Dawn
Prettiest woman you ever laid eyes on
Then a man of low degree stood by her side
And promised her he'd take her for his bride."
There is a story brewing in there.
Fortunately our Delta Dawn made her story in the ring.
A former ice skater as a child, Delta had some beautiful, powerful thick thighs and a strong body and wasn't afraid to play rough and tumble in the ring.
TWO VIDEOS
While they last, check out these links in her match against Shallamar and a newer wrestler named Wonder Woman.
https://www.youtube.com/watch?v=lVn1JB6Kzlg
https://www.youtube.com/watch?v=kaUZsK9dWuM
Known for their great interviews and research, the team at slamwrestling.net shares, "Her first wrestling show is still etched in her memory. Al Tomko's All Star Wrestling was in town, and Dawn was very excited. With the permission of Tomko, she asked if she could set up her own stand to sell autographed pictures of the wrestlers. Tomko obliged and she would do that regularly. One day while school was out for the summer, Tomko asked a 16-year-old Dawn if she would like to try out professional wrestling."
We're extremely happy that Dawn said yes.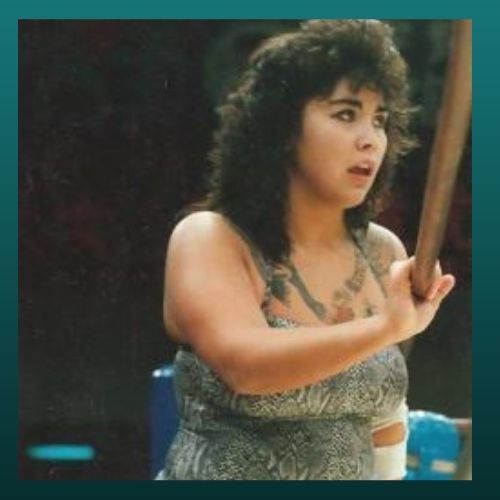 Her birth name is Dawn Murphy.
After paying her dues and learning the techniques and showmanship of pro wrestling, she adopted the name Delta Dawn, being from Delta, British Columbia.
She would soon press the flesh and work the circuit, traveling with other female wrestlers such as Rhonda Sing, Tina Shallamar, Wonder Woman, Despina Mantagas, Blue Angel and Iron Maiden.
We would like to visit the village that helped influence the life of Delta Dawn.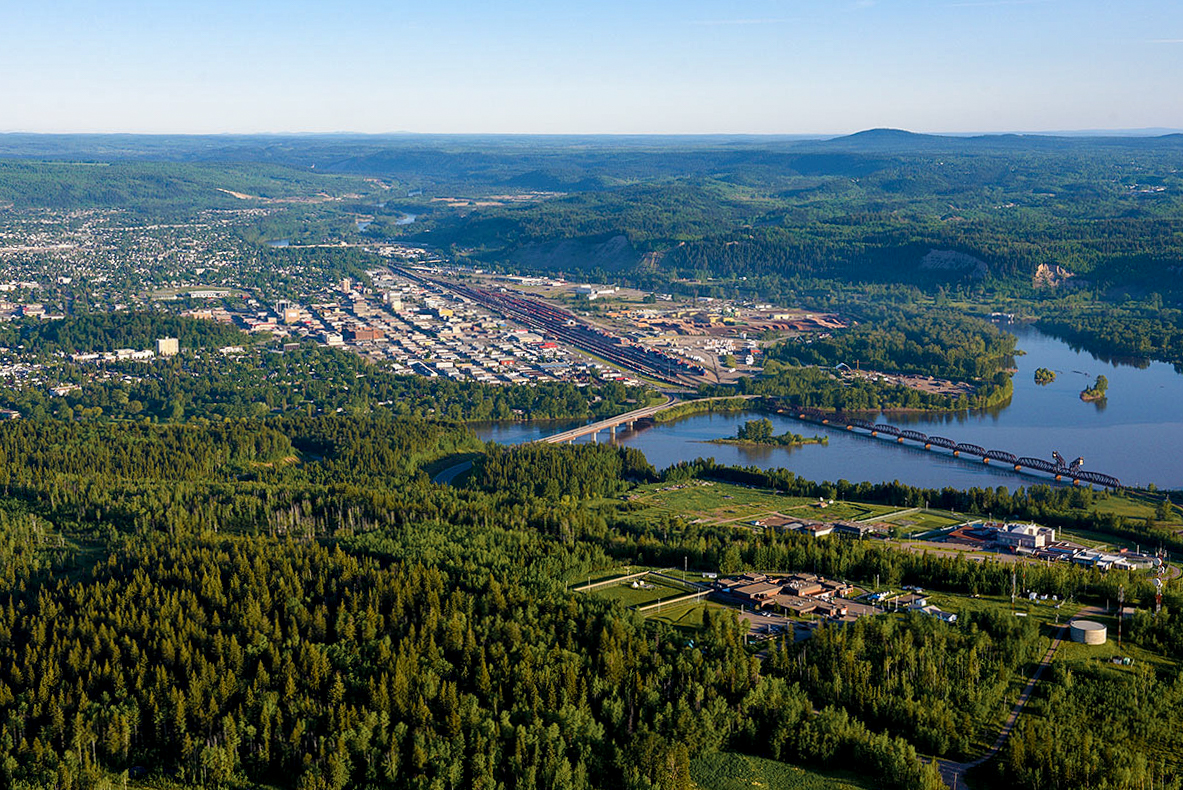 Delta is a city in the Lower Mainland region of British Columbia, Canada, as part of Greater Vancouver.
Located on the Fraser Lowland south of Fraser River's south arm, it is bordered by the city of Richmond on the Lulu Island to the north, New Westminster to the northeast, Surrey to the east, the Boundary Bay and the American pene-exclave Point Roberts to the south, and the Strait of Georgia to the west.
According to the 2011 Canadian Census, the population of Delta is 99,863, a 3.3% increase from 2006.
Delta comprises three distinct, geographically separate communities: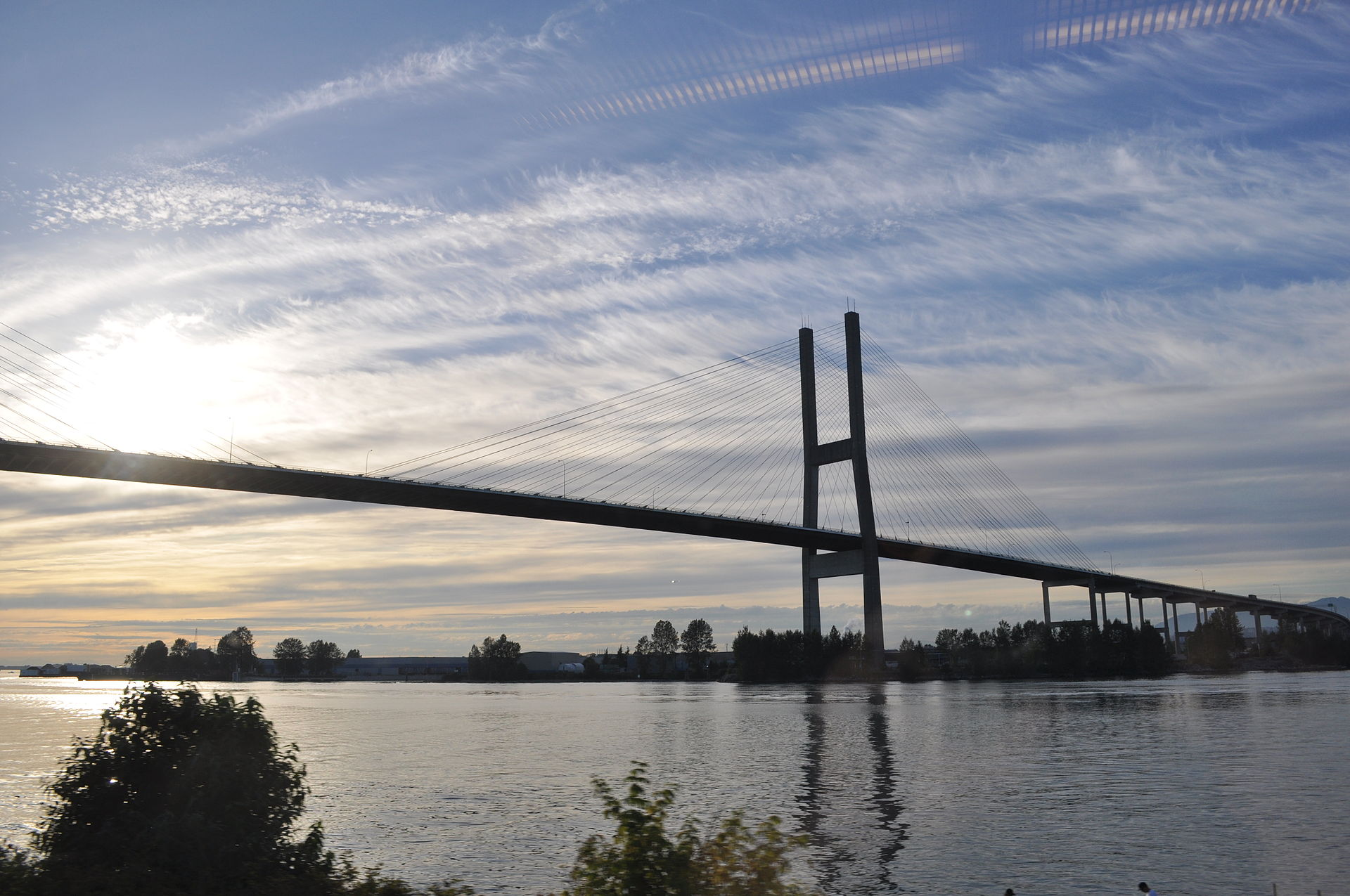 North Delta (pop: 51,623) is home to over half of Delta's population. It is a largely suburban area in north-east Delta bordered by the Burns Bog and Surrey.
Ladner (pop: 21,112) is a 19th-century fishing village in north-west Delta that has expanded into a suburb. Fishing and farming are important industries.
Tsawwassen (pop: 20,933) is a suburban community in south-west Delta that calls itself the sunniest place in Metro Vancouver. Luxury waterfront homes line Tsawwassen's coast. Tsawwassen is also home to the busy Tsawwassen Ferry Terminal which links the mainland to Vancouver Island and the Gulf Islands.
Sounds like Dawn grew up in a great place with the perfect blend of nature and safe suburban life.
Dawn would spend the latter half of her wrestling life in the Land of the Rising Sun.
The informative news source cbc.ca radio adds, "When she stepped into the ring, the teenage fighter wore a long feather headdress that fell past her knees, regalia once gifted to her mothers' Carrier First Nations' family by a chief in northern B.C.
Despite her popularity with audiences in Canada, Murphy's dream was to compete in Japan, where wrestling was hugely popular, and women's wrestling more established.
When Murphy was 17, she signed with All Japan Women's Pro Wrestling and travelled to Tokyo."
The rest as they say is wrestling history.
The media group at princegeorgecitizen.com also shares, "Wrestling with the Crush Girls meant training with them and many hours spent in the gym working out their moves to determine how the match would unfold. Delta Dawn's finishing move was the Ferris wheel. She'd slam her opponent into the ropes, pick her up and spin her over her head, then finish with a back-first drop onto her knee."
The Crush girls, comprised of Chigusa Nagayo and Lioness Asuka were world famous during the 1980s.
The primary companies that Dawn worked with were All Japan Pro Wrestling and New Japan Pro Wrestling. It was there that Dawn and the legendary WWE Hall of Famer Madusa Miceli tag teamed together, and she would go on to become an inspiration to Dawn.
Dawn would often express how living and entertaining in Japan was a fantastic experience and she loved the fact that she could play a heel.
Some have commented on and wondered why Dawn wore the Native Indian headdress.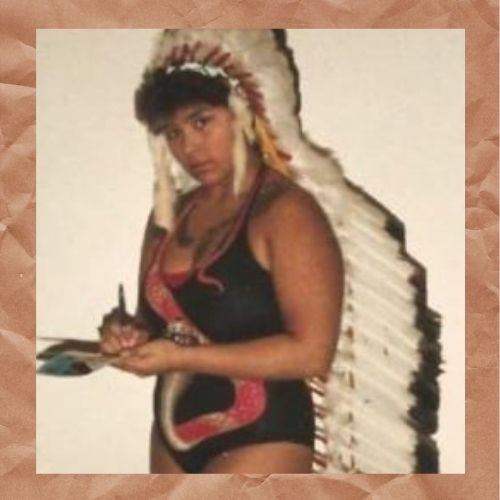 It was not a gimmick. Dawn actually is of Carrier Indian heritage.
The Dakelh or Carrier are the indigenous people of a large portion of the Central Interior of British Columbia, Canada.
The "Carrier" name was derived from an English translation of Aghele, people of the rocks or mountains.
The community played an important role in the early period of contact between the fur traders and Dakelh people because some Sekani people could speak both Dakelh and Cree and served as interpreters between the fur traders and Dakelh people.
The traditional Dakelh way of life is based on a seasonal round, with the greatest activity in the summer when berries are gathered and fish caught and preserved.
Nice piece of Dawn's ancestral history.
Dawn continues to make history as in 2018, she was inducted in the British Columbia Sports Hall of Fame.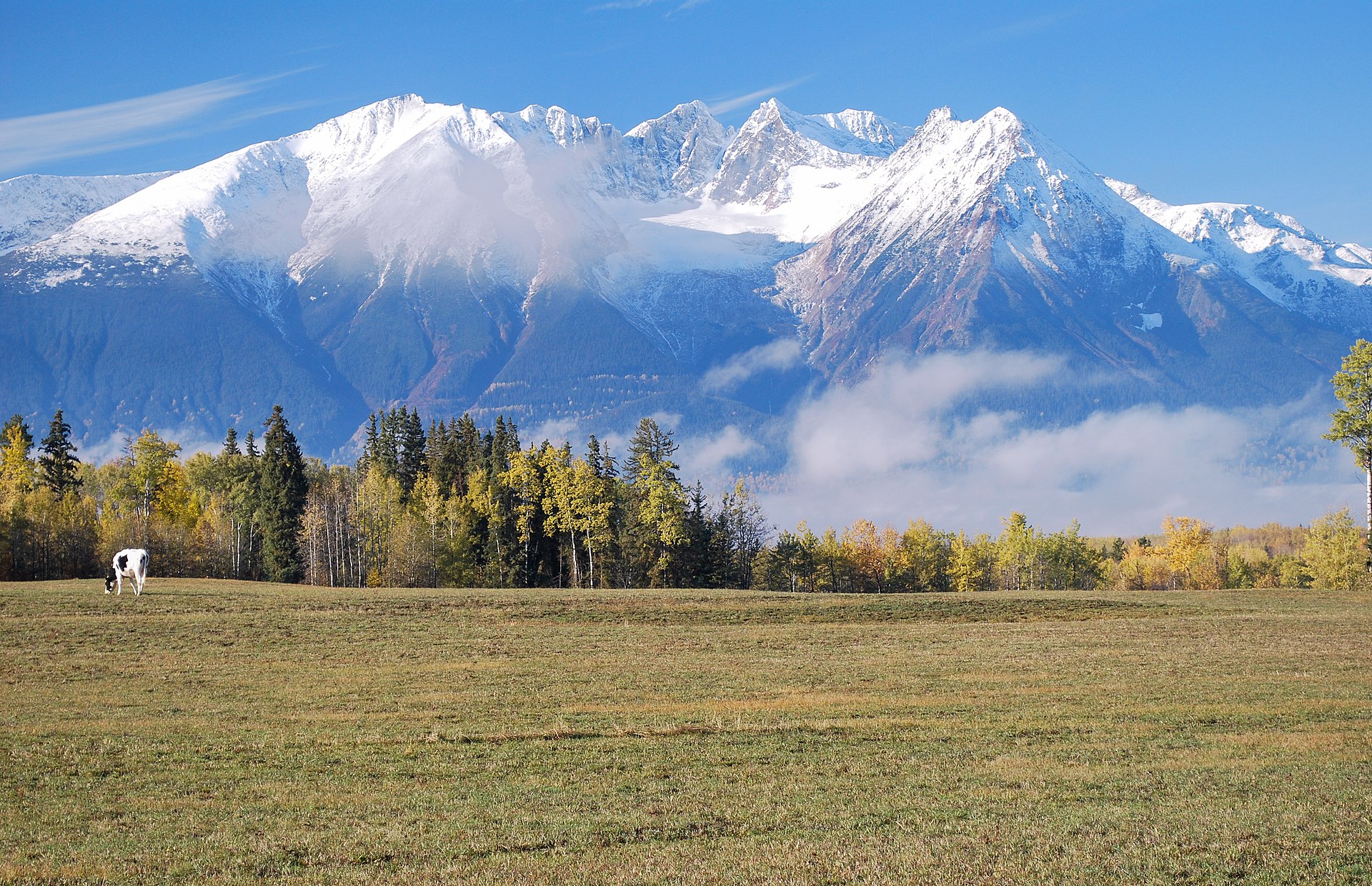 Well deserved.
~ ~ ~
OPENING PHOTO fciwomenswrestling.com femcompetititor.com grapplingstars.com, Contributor Click Images, Shutterstock-photo-credit-Editorial-use-

https://en.wikipedia.org/wiki/National_Wrestling_Alliance
https://slamwrestling.net/index.php/2017/07/20/hard-work-and-perseverance-always-a-part-of-delta-dawn/
https://www.cagematch.net/?id=2&nr=23319&page=4&gimmick=Delta+Dawn+
https://en.wikipedia.org/wiki/Delta,_British_Columbia
https://en.wikipedia.org/wiki/Dakelh
https://www.cbc.ca/radio/docproject/becoming-a-pro-wrestler-helped-this-b-c-woman-embrace-her-carrier-first-nations-culture-1.6039638
https://www.princegeorgecitizen.com/local-sports/recognition-for-a-life-in-the-ring-3733344
https://www.fcielitecompetitor.com/
https://fciwomenswrestling.com/