Great Future-Female Sports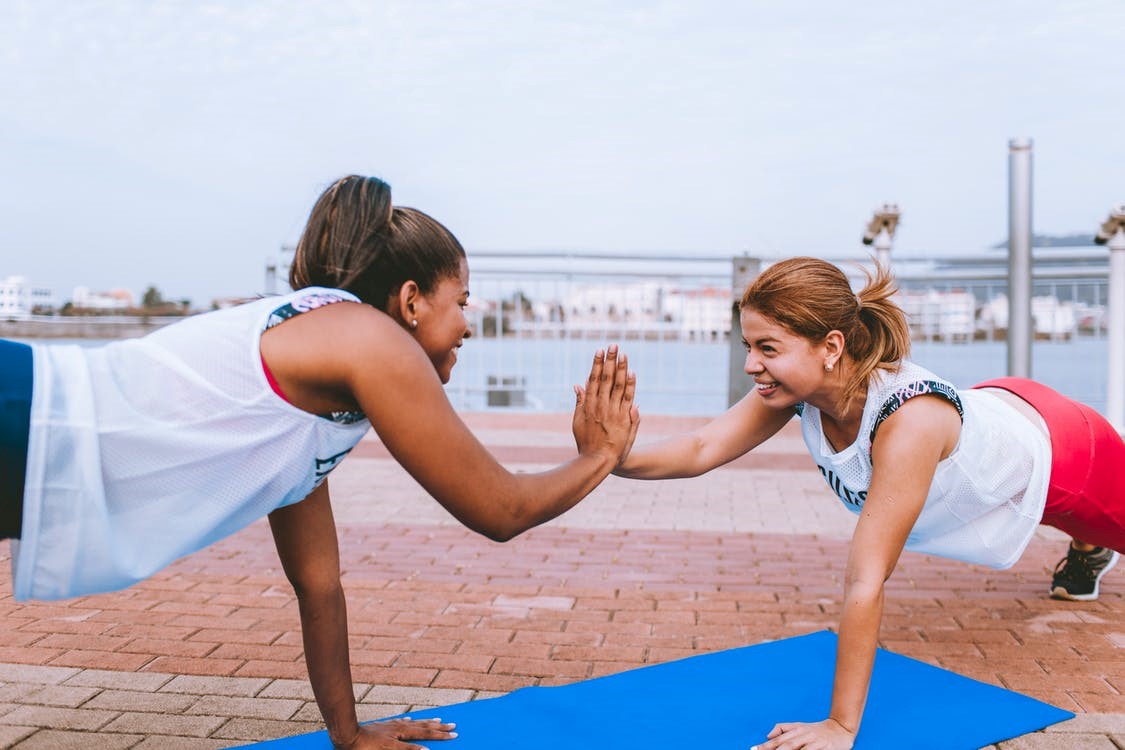 Billie Jean King is still leading the charge, creating a bright future for women's sports.



Invest in people, you'll always get your money's worth………
Sue Ontiveros March 19, 2011 8:56PM
Pope John Paul II wisely stated the future starts today, not tomorrow. As Female Competition International examines the present state of affairs regarding the health of women sports, we feel very encouraged due to the global community's increasing acceptance of a woman's right to participate in the competition of their choice and the dynamic leaders that continue to expand the opportunities for that to occur.
In February 2012, the U.S. Department of State announced a global effort to engage women and girls through sports.
As mandated by the Mutual Educational and Cultural Exchange Act of 1961, the U.S. Department of State's Bureau of Educational and Cultural Affairs (ECA) works to build friendly, peaceful relations between the people of the United States and the people of other countries through academic, cultural, sports, and professional exchanges, as well as public -private partnerships.
In an effort to reflect the diversity of the United States and global society, ECA programs, funding, and other activities encourage the involvement of American and international participants from traditionally underrepresented groups, including women, racial and ethnic minorities, and people with disabilities.
Artists, educators, athletes, students, youth, and rising leaders in the United States and more than 160 countries around the globe participate in academic, cultural, sports, and professional exchanges.
The ECA serves as part of the Public Affairs arm of the U.S. Department of State. Through public-private partnerships and tax payer funding the bureau manages a host of professional, academic, cultural and athletic exchanges.
In its three decades of existence, ESPN has built a massive sports empire that has aimed to attract nearly every target audience of the American sports market which now includes females, a group that makes up a quarter of its television audience. Many say Espn W is the best option they have seen in years for giving women's sports and female sports fans their day in the spotlight.
Espn.go.com reported on May 27, 2013, almost a year ago, espnW and the State Department joined forces to announce the start of the U.S. Department of State and espnW Global Sports Mentoring Program. The program, which is part of the State Department's larger Empowering Women and Girls Through Sports initiative, was created to get more women and girls involved in sports globally to "experience the benefits of participation: improved health, greater self-esteem, and greater academic success."
In 2012, approximately 17 women from developing countries around the world were identified as emerging leaders in their country's sports sector. Those women traveled to the United States to be mentored by leading female executives a sports-related field for one month.
The University of Tennessee's Center for Sport, Peace, and Society proudly announced its partnership with the U.S. Department of State and espnW to launch the newly created Global Sports Mentoring Program for women.
The program is designed to connect some of the most notable female sports leaders in the United States to emerging female sports leaders from around the world. Using the Center's curriculum, "Strong Women. Better World." mentors and emerging leaders will be introduced to a series of activities that will challenge participants to think critically about how sports can be used to improve local and global communities.
Collectively, mentors and emerging leaders will combine their knowledge, skills, and resources to design culturally relevant action plans that can be implemented in the emerging leader's local communities. The result is a global sisterhood of female leaders who are using sports to make a difference in the lives of girls and women throughout the world.
On September 19, 2012, NCAA.org shared the number of NCAA student-athletes participating in intercollegiate athletics surpassed 450,000 in 2011-12, an all-time high.
As for the participation numbers, male student-athletes make up 56.8 percent of the total, but the gap between the percentage of males and females has decreased over time. In 1981-82, when the NCAA began tracking participation rates annually, males composed 72.2 percent of the student-athlete population. Ten years later, the percentages were 66 male and 34 female. The current 57-43 gap has held steadily for the past decade.
What is most encouraging is the continued passion of a dynamic leader that was a trailblazer in propelling forward the concept that women should pursue sports equally as men, Ms. Billie Jean King.
Her contributions to women sports are applauded worldwide. In a special report to ESPN.com Mr. Larry Schwartz capsulizes, Billie Jean King won six Wimbledon singles championships and four U.S. Open titles. She was ranked No. 1 in the world five years. She defeated such magnificent players as Martina Navratilova, Chris Evert and Margaret Court.
He continues quoting widely respected Sports Illustrated writer Frank DeFord, "She has prominently affected the way 50 percent of society thinks and feels about itself in the vast area of physical exercise. Moreover, like (Arnold) Palmer, she has made a whole sports boom because of the singular force of her presence."
Biography.com shares, in 1974, Billie Jean King became the first president of the Women's Tennis Association. She headed up the first professional women's tour, the Virginia Slims, in the 1970s. She was elected to the International Tennis Hall of Fame in 1987 and served as captain of the United States Fed Cup team in the 1990s.
Wikipedia informs that in 1990, in recognition of Billie Jean's long standing efforts to promote the rights of women, Life magazine named King one of the "100 Most Important Americans of the 20th Century", in part because of projects such as the Women's Sports Foundation.
Founded in 1974 by Ms. King, the Women's Sports Foundation continues to be dedicated to advancing the lives of girls and women through sports and physical activity. Today they provide scholarships and grants to aspiring athletes. They also fund groundbreaking research and public awareness campaigns. They educate and advocate while continuing to organize programs in cities across the country.
You can view their dynamic website at womenssportsfoundation.org which presents the latest news on female sporting competitions around the globe.
The organization reports from Capitol Hill to hundreds of cities and towns across America, 2013's National Girls and Women in Sports Day (NGWSD) is one to celebrate women's and girl's participation and excellence in sports. While NGWSD started in 1987 as a single event in our nation's capital to honor Olympic volleyball star Flo Hyman, the day has since grown into a nationwide commemoration spanning all 50 states.
Here at FCI we are excited about the growing participation in women's competitive submission and freestyle wrestling. There continues to be an increase in grass root organizations that train young girls in the art of this centuries old sport. We look forward to reporting on the stars and intense matches that are a part of the NAIA.
William Shakespeare said It is not in the stars to hold our destiny but in ourselves. This 1970's movement has surpassed many expectations and it's up to us who passionately believe in this industry to ensure that is continues to do so.
~ ~ ~
Sources: Women's Sports Foundation, Brainyquote.com, ChicagoSuntimes.com, eca.state.gov/programs-initiatives/sports-diplomacy/empowering-women-and-girls-through-sports, espn.go.com, sportandpeace.utk.edu/mentoring, www.nytimes.com, www.wtt.com, Wikipedia, espn.go.com/sportscentury/features, www.biography.com/people/billie-jean-king, womenssportsfoundation.org, Wikimedia Commons.