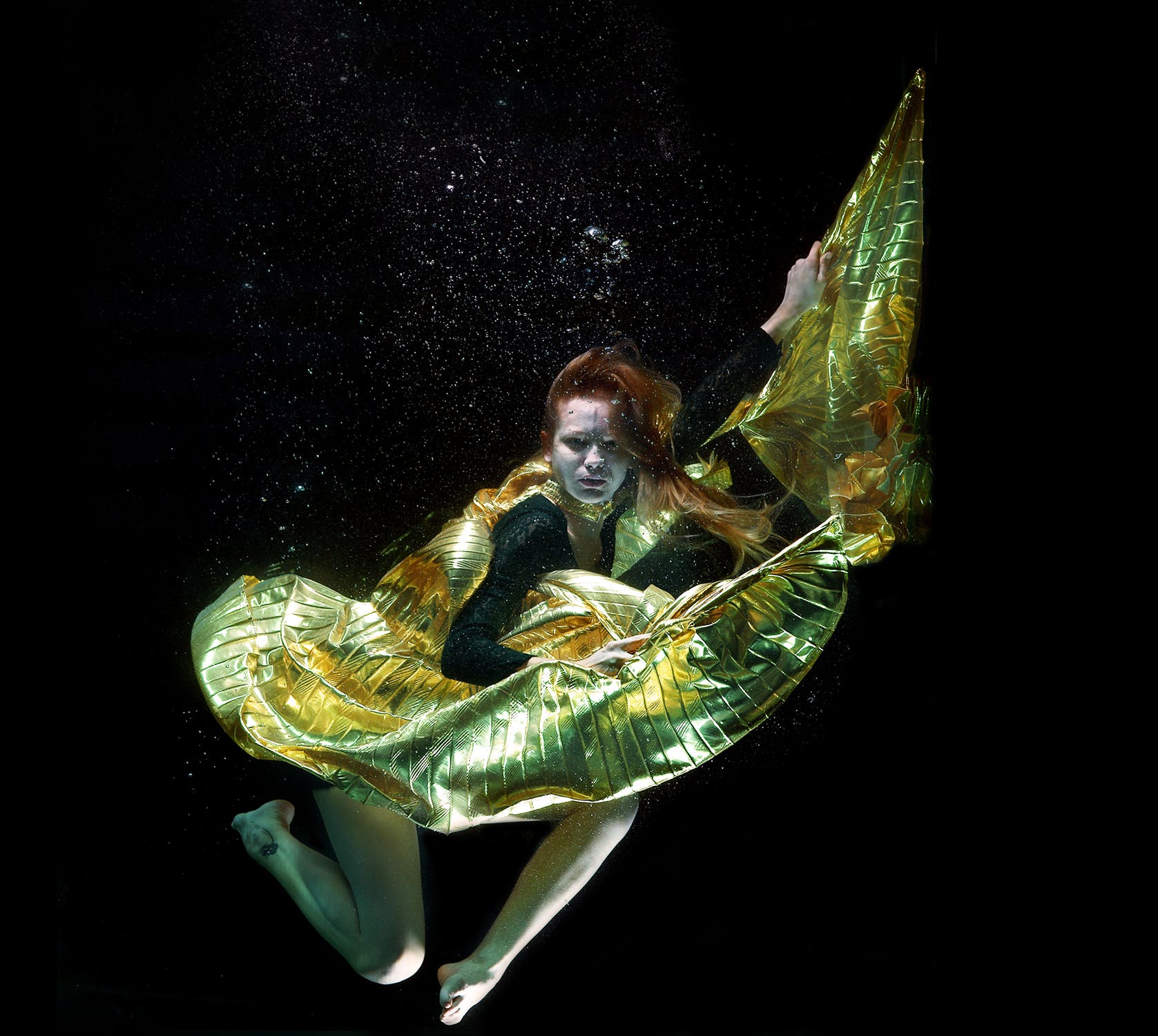 Former DWW-HWW female wrestling star Bori is the master at exercising patience.
One of the Founding Fathers of The United States, Benjamin Franklin was once quoted as saying, "He that can have patience can have what he will."
That of course can apply to a "she" as well.
A former DWW star and grappling veteran, Bori is very adept at a long term ground war where she slowly imposes her will on her opponents until the only option left is to submit. On the mats, Bori has mastered the art of patience.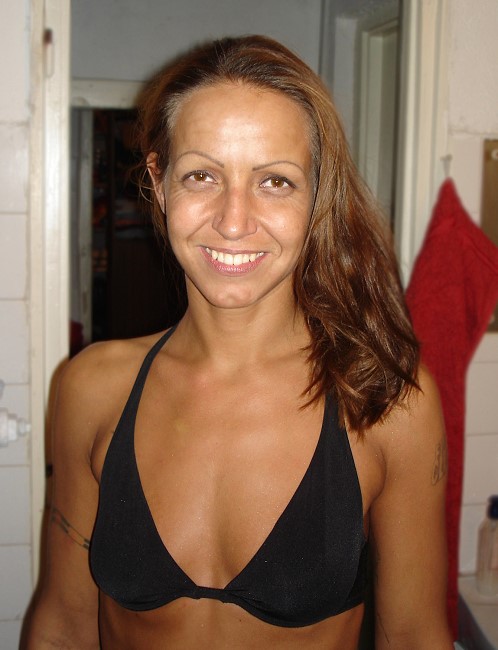 Patience goes by many definitions. It can be conceived as the capacity to accept or tolerate delay, trouble, or suffering without getting angry or upset. The source dictionary.reference.com extends the understanding by stating that patience is an ability or willingness to suppress restlessness or annoyance when confronted with delay.
Researching and pinning down Bori's wrestling career is an exercise in patience. Why? It seems she has called herself Gina when wrestling at Flamingo is South Florida, Orsi K. when competing at DWW and at Femwin's Budapest venture and a Portuguese company called APL, she goes by Bori.
Got that?
What I've enjoyed about watching Bori over the years is that even when first starting out, there was an aura of maturity to her approach. Typical of most European girls in general and DWW ladies in particular, they are not trash talkers.
They let their wrestling do the talking.
When Bori competed in America as Gina, she came in at a heavier and in my opinion sexier weight. Over time she has slimmed down and seems to take a more stealth approach to her grappling. With her consistent olive skin and regal demeanor, she will always be a classic beauty.
As she has evolved, she seems to enjoy being a mentor to other young female wrestlers at the Budapest location and in many of their matches; Bori can be heard in the background providing them with instruction.
According to her profile Bori loves something else artistic as well. She writes novels.
Let's briefly peer into Hungarian culture and gaze at a novel that generated high praise and that's Magda Szabo's quiet jewel, "The Door." The book review site theculturetrip.com shares, "A young writer, struggling for success, employs an elderly woman called Emerence to be her housekeeper. From their first encounter it is clear that Emerence is no ordinary maid. This work evokes the development of the bond between these two very different women, and the tragic ending to their relationship."
It sounds enticing doesn't it?
I would love to read the titles that Bori has penned to help influence and possibly change the world.
My passion is film and Hungary excels there as well.
During one of my vacation movie marathons I came across a slow mesmerizing cinematic incision entitled, "Kontrol." The global giant film vault Netflix.com provides the description, "In the dismal world of the Budapest subway system, ticket inspector Bulcsú (Sándor Csányi) and his crew cope with everything from freeloaders to a hooded killer, while reaffirming their ability to survive each day by engaging in competitions with other crews. First-time director Nimród Antal helms this Hungarian box office smash hit and winner of the Prix de la Jeunes award at the 2004 Cannes Film Festival."
For this writer, there was a far more penetrating, underlying message.
Yes it was a fascinating psychological thriller about the race against time to capture a serial killer but what captivated me more was the location. Virtually all of the scenes were shot in the subway. It was void of sunlight and enlightenment from the world upstairs. You could literally see his surroundings wearing down the hero yet he was powerless to escape until his weary legs finally led him to a different future.
I related so well because at the time, in an office with no windows, I was stuck in a solid but dismal dead end job that paid the bills and provided for my family and though I thought about it every single day, I just couldn't escape until it was too late. My wife and I we're vacationing in San Francisco and as I walked past 5 star hotels and skyscrapers that pierced the azure ceiling, I could feel it.
I sighed to myself that I finally escaped that dark place for good.
The world awaits Bori's masterpiece.
Let's briefly travel to Budapest.
The great information source Wikipedia educates us well. "Budapest is the capital and the largest city of Hungary, and one of the largest cities in the European Union. It is the country's principal political, cultural, commercial, industrial, and transportation center, sometimes described as the primate city of Hungary.
In 2011, according to the census, Budapest had 1.74 million inhabitants, down from its 1989 peak of 2.1 million due to suburbanization. The Budapest Metropolitan Area is home to 3.3 million people. The city covers an area of 525 square kilometers (202.7 sq. mi) within the city limits.
Cited as one of the most beautiful cities in Europe, its extensive World Heritage Site includes the banks of the Danube, the Buda Castle Quarter, Andrássy Avenue, Heroes' Square and the Millennium Underground Railway, the second-oldest metro line in the world.
It has 80 geothermal springs, the world's largest thermal water cave system, the second largest synagogue, and third largest Parliament building. The city attracts about 4.3 million tourists a year, making it the 25th most popular city in the world to visit (and the 6th in Europe) according to Euromonitor.
Considered a financial hub in Central Europe, the city ranked 3rd (out of 65 cities) on MasterCard's Emerging Markets Index, and ranked as the most liveable Central and Eastern European city on EIU's quality of life index. It is also ranked as "the world's second best city" by Condé Nast Traveler, "Europe's 7th most idyllic place to live" by Forbes, and as the 9th most beautiful city in the world by UCityGuides. It is the highest ranked Central/Eastern European city on Innovation Cities' Top 100 index."
It's easy to escape inside Bori's matches.
Her ground struggles tend to be erotic. Mostly Bori comes out on top as the New Yorker Trinity found out the hard way during one of the more feisty matches I have ever viewed. Bori's patience was sorely tested that day. With the restrictions placed upon Trinity's BJJ skills, temper's boiled as Trinity was tested in her efforts to hold back.
It was the only time I saw Bori get a little, well……..impatient.
Bori continues to be great for the female submission wrestling industry. If we had paid coaches like other sports, she would be an exceptional one.
In her role as a mentor and instructor, Bori seems to have found her niche. Her wrestling is a joy forever and her patience is a great virtue.
~ ~ ~
Sources: dictionary.reference.com, brainyquote.com, Netflix.com, DWW girl database, fciwomenswrestling.com, Wikipedia, theculturetrip.com, photos thank you DWW and Wikimedia Commons.