If you ever want to breed the seeds of rebellion in virtually any structure, take the position of telling people what they should like and what should be the norms and standards in artistic taste.
Not wise.
In terms of what a woman's legs should look like, there are some who will always preach that thin with no cellulite (in Texas we call it butter) should be housed there.
Sometimes that makes sense but not all of the time.
At times, a little butter makes for a very tasty meal behind FDA closed doors.
We praise the thickness in women's legs and sometimes it can be in the form of feminine muscle or just plain, well, beautiful thickness.
And by the way, no sport is safe.
We love it in the gymnasts.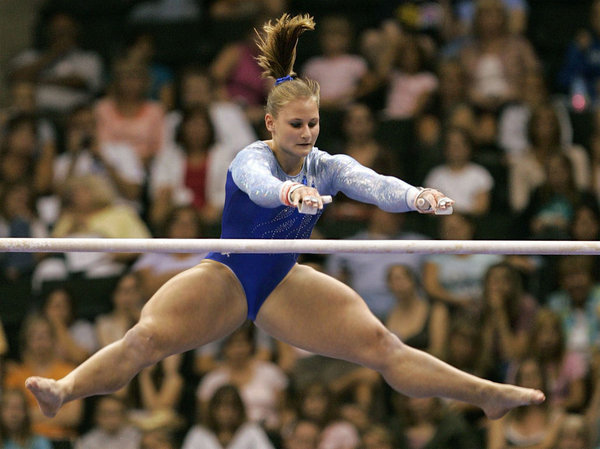 We're crazy about it in everyday girls.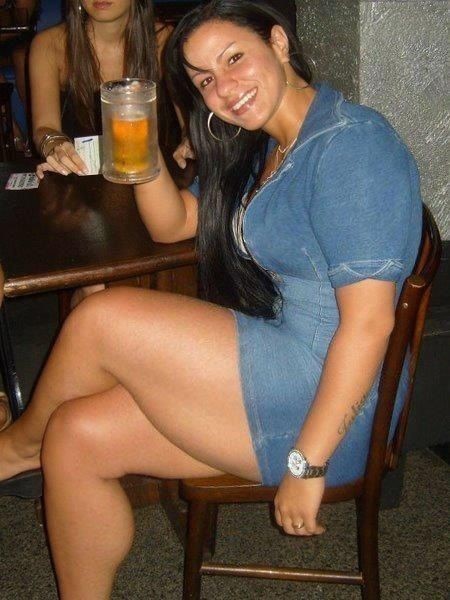 On curvy models they are supposed to have some butter. That is a minimum daily requirement.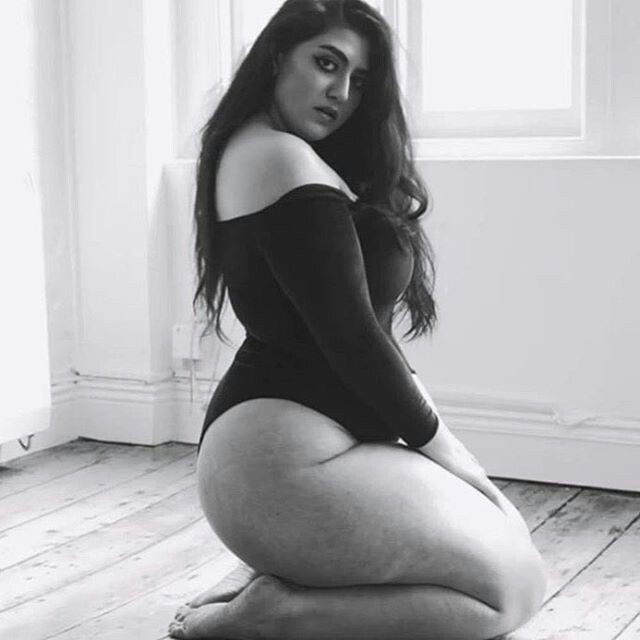 We even love it on actresses. With them we're always hoping for at least one scene on the beach.
Farah Naaz commonly credited as Farah is a leading Bollywood actress of the mid 1980s and early 1990s. She is the elder sister of Tabu (actress).
Farha made her debut in "Faasle" in 1985 under the Yash Chopra films banner. She was one of the prominent actresses in Bollywood in the late eighties and early nineties.
She retired from acting in 1996 though she later did some television serials. She worked with almost all of the top actors of her time, including Rajesh Khanna, Rishi Kapoor, Sanjay Dutt, Sunny Deol, Anil Kapoor, Jackie Shroff, Mithun, Govinda, Aditya Pancholi and Aamir Khan.
That is one fantastic resume and those actors were very fortunate to work with her. We bet there was a lot of quick peeks when Farah wasn't looking.
We're glad we can fully look at her now.
Did we mention we love thick legs on a Fitness Girl? Okay, we'll rephrase that. The Fitness Girls would call it strong legs.
When it comes to a gorgeous babe like Ailis Garcia, we can live with that.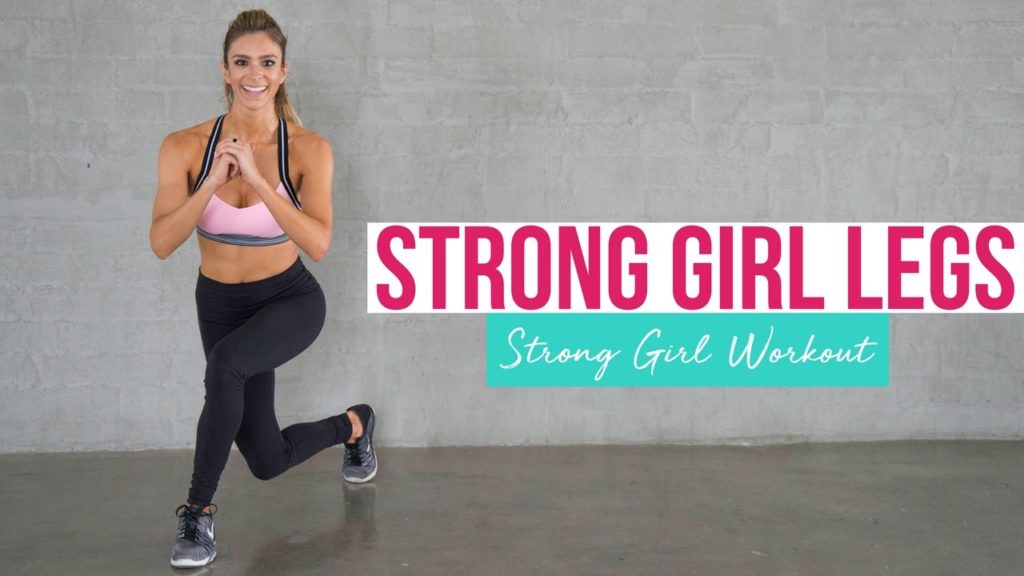 We like her anthem, style and message.
Let's put on our best Sunday clothes and go to her place of worship at the entrancing site ailisgarcia.com.
There she is, ready to spread the word and we are listening. "Strong is the new skinny!  Skinny is out and fit is in.  For too long, generations of women have obsessed about being skinny.  It's all around us…skinny menus, skinny water, skinny lattes and skinny marketing.  The truth is that skinny isn't necessarily healthy.  More often than not, many women say that they want to be skinny and focus too much on their weight, spending hours a week on a cardio machine and eating lettuce to fit into those skinny jeans.  Being healthy is not about being skinny, but instead about a lifestyle.
Enter: The Strong Movement™.  This is a movement for healthy body images where women can feel confident about their bodies and consequently about themselves.  The aim is to shift the focus from skinny and unhealthy to strong, toned, lean and sexy through a combination of a clean diet, proper weight and strength training and cardio.  A common myth is that weight lifting "bulks you up" and "gets you big."  No and no…you will not turn into the hulk unless you are injecting testosterone into your body and taking steroids!  Weight lifting is essential to build strength, tone up and lean out along with a balanced diet.  And here's a little secret: it actually burns more fat than just cardio alone!
I get it.  The weight room can be a very intimidating place.  It's filled with a lot of testosterone and heavy weights.  It can be extremely daunting walking around the room aimlessly without a plan.  I find it rare to see a girl lifting next to me or working in and out of sets with guys in the weight room.  There are lots of places you can train (with weights) if you really don't want to step foot in there—your home, outside, at the park, at the beach, etc.  However, there really is no difference, other than the amount of weight, between the way guys and girls train to build muscle.  A bicep curl is a bicep curl and a deadlift is a deadlift.
Why should girls train any differently than men, if the ultimate goal is a toned, healthy body?!  Put the myths to rest because we have a lot of sweating to do.  The Strong Movement is happening.  A Strong Body = A Strong Mind and vice versa.  When you feel good about your body and work hard to reach your fitness goals, you increase your self-esteem, which translates into other areas of your life.  Looking past the muscle tone, energy and confidence comes from a healthy mind….and that, my friends, is sexy!"
We love what we are hearing. Our feet are tapping and our hearts are throbbing. We're all in when it comes to women with strong legs and mind.
Please, speak on.
"My 4 years at USC have been the best years of my life, so far.  My passion for fitness and health was ignited one day in my first entrepreneurship class during my junior year.  We had to pick an industry to research the entire semester and then develop a business concept.  I had internships in fashion with Victoria's Secret and entertainment at E! Network, but I couldn't decide between the two, so my professor suggested I take a look at my magazine collection and pick that industry.  There they were- Shape, Self, Fitness, Women's Health and Oxygen.  Throughout the semester, I immersed myself in fitness and health by researching, reading and interviewing entrepreneurs and professionals.  I also quickly learned that frozen meals, junk food and lack of sleep was the root of my "Freshman 15."  So, I set out to learn how to exercise and eat right- surprisingly by reading all of my brother's fitness magazines!  My ability to build relationships and network gained me an apprenticeship with former Biggest Loser personality and celebrity fitness trainer, Kim Lyons.  She encouraged me to start this blog and share my love of fitness and healthy lifestyle with my college peers.
I am a NASM Certified Personal Trainer and strive to continue learning and expanding my fitness, nutrition and health knowledge.  I hope to help inspire and motivate more people to be the best versions of themselves through this blog and my new fitness, nutrition and lifestyle ebook set to be released early 2014.
I'm excited to continue sharing my journey with you. In Love & Sweat, and of course, Fight On."
We are so inspired. Someone is saying exactly what we want to her and looking exactly the way we want them to look.
No rebellion here. When it comes to beautiful women with thick or strong legs, whether it's at the beach, the park or a city street at lunch time, we are happy to march in line right behind them.
~ ~ ~
OPENING PHOTO VIA PINTEREST.COM
https://en.wikipedia.org/wiki/Farah_(actress)
https://www.thebridalbox.com/articles/farha-naaz-marriage_0036673/
http://ailisgarcia.com/thestrongmovement/