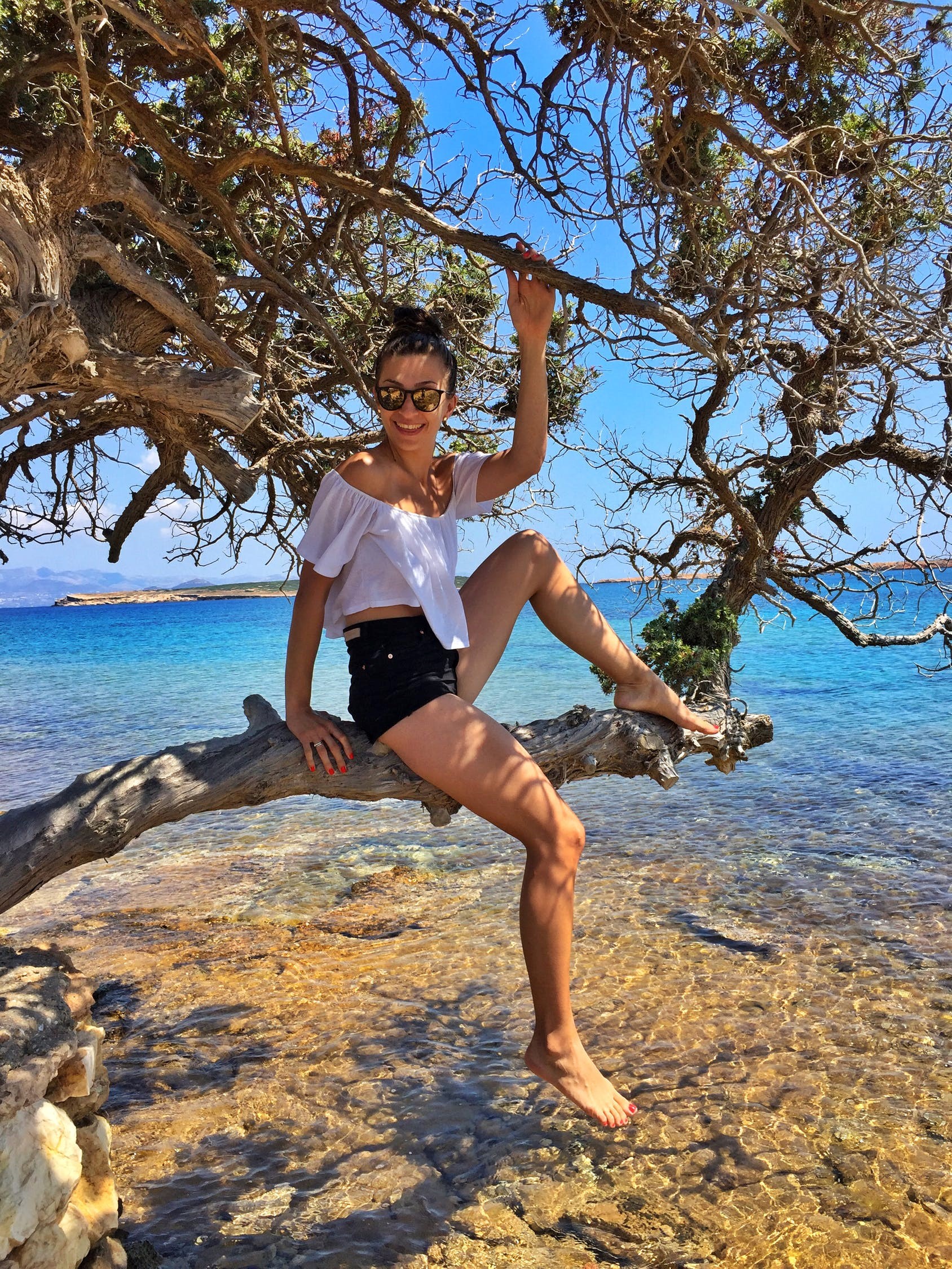 It's probable you've been involved in this type of conversation several times. A friend explains to you they are participating in or about to proceed forward with a monumental life goal and they explain to you it's like climbing Mount Everest.
True, there likely are some similarities. The chances of success are slim. The undertaking will involve years of planning, preparation and extremely hard work. It will stretch them to the limits, change their life and more.
There is one major aspect where the similarities end. When trying to climb Mount Everest?
You will most likely die.
Wisegeek.org shares the combination of cold and altitude has a number of physical effects on climbers. Many people experience altitude sickness, which causes dizziness, fatigue, and nausea. There is only about a third of the oxygen at near the top of Everest as there is at sea level, which makes it difficult to breathe, and puts climbers at risk for High Altitude Cerebral Edema (HACE), a condition in which fluid accumulates in the brain. Climbers are also at risk for High Altitude Pulmonary Edema (HAPA), a condition in which fluid accumulates in the lungs. The cold also causes frostbite and hypothermia.
Wikipedia reveals Mount Everest (8,848 meters (29,029 ft.)) is the world's highest mountain and a particularly desirable peak for mountaineers. However, over 200 people have died trying to climb it.
Most deaths have been attributed to avalanche, injury from fall or ice collapse, exposure or health problems related to conditions on the mountain. Not all bodies have been located, so the true details on those fatalities are not available.
The upper reaches of the mountain are in the death zone. The death zone is a mountaineering term for altitudes above a certain point – around 26,000 feet, or less than 356 millibars (5.16 psi) of atmospheric pressure – where the oxygen level is not sufficient to sustain human life.
Many deaths in high-altitude mountaineering have been caused by the effects of the death zone, either directly (loss of vital functions) or indirectly (unwise decisions made under stress or physical weakening leading to accidents). In the death zone, the human body cannot acclimatize, as it uses oxygen faster than it can be replenished. An extended stay in the zone without supplementary oxygen will result in deterioration of bodily functions, loss of consciousness and, ultimately, death.
The first recorded deaths on the mountain were the seven porters who perished in an avalanche in the 1922 British Mount Everest Expedition. George Mallory, who was present, blamed himself for the deaths. During the initial 1921 British Reconnaissance Expedition there were two deaths en route to the mountain – an unidentified porter as well as heart attack victim Dr. A. M. Kellas.
Wikipedia continues. While dangerous for the novice climber, the mountain has also claimed the lives of some of the most experienced climbers. Babu Chiri Sherpa had climbed the mountain several times, and in 1999 spent 20 hours on the summit of Everest, then a new record. He also climbed to the summit twice in two weeks and held the record climbing time from base camp to summit of 16 hours and 56 minutes. Experienced guide Rob Hall died on Everest shortly after becoming the first non-Sherpa to have submitted five times (1996).
The most infamous tragedy on the mountain was the 1996 Mount Everest disaster on May 11, 1996, during which eight people died while making summit attempts. In that entire season, fifteen people died trying to reach the summit, making it the deadliest single year in the mountain's history. The disaster gained wide publicity and has been written about many times; both Into Thin Air by Jon Krakauer and The Climb by Anatoli Boukreev were written by mountaineers who were on Mount Everest at the time, and they give conflicting accounts about the events.
The year 1996 was statistically a safe year for Everest climbers. Up to 1996 one in four climbers had died making the ascent; 1996 saw huge numbers of people attempting the climb and the statistics for 1996 reveal that only one in seven died.
Another notable incident occurred in 1998 when Francys Arsentiev and her husband, Sergei Arsentiev, became separated and then died while looking for each other. Francys's frozen body lay next to the main route to the summit for nine years before climber Ian Woodall led an expedition to push her over an edge and out of view.
At a young 73, this makes Tamae Watanabe achievement even more remarkable.
On May 19, 2012, Foxnews.com reported a 73-year-old Japanese woman has set the world record for being the oldest female to conquer Mount Everest, Kyodo news agency reported.
Ms. Tamae Watanabe reached the 29,029-foot peak of the world's tallest mountain Saturday morning after launching her assent Friday night from an altitude of 27,231 feet.
Ms. Watanabe, a retired office worker from Yamanashi prefecture, 73 miles west of Tokyo, is one of two Japanese septuagenarian women who attempted Mount Everest this climbing season. The other woman, 72-year-old Eiko Funahashi, gave up summit plans due to health concerns.
Wikipedia adds after completing study at Tsuru University she worked as public office employee of Kanagawa Prefecture. It was at this time, at age 28, she began mountain climbing. In 1977 she climbed Mount McKinley. She then climbed Mont Blanc, Mount Kilimanjaro and Aconcagua.
Ms. Watanabe lives at the base of Mount Fuji, the largest mountain in Japan, giving her plenty of climbing practice. Ang Tshering, one of the Sherpa who coached Watanabe's climbing team, said that she has been climbing for years in the Japanese Alps, as well as many of the tallest mountains in the world informs japandailypress.com.
After her retirement she returned to her hometown and in May 2002 she became the then oldest woman to climb Mount Everest. Ten years later, in May 2012, she broke her own record, when she, now at the age of 73, again scaled Mount Everest.
She launched her ascent from the Tibetan north side of the mountain, according to Everest News.
Ms. Watanabe, whose climb to the summit was delayed twice due to erratic weather high on the mountain, was in a "good state of health" after getting to the top, Mainichi Daily News reported. She began the last push to the peak late Friday after weather had eased and reached her goal Saturday morning.
She's expressed she said she wants to help younger female climbers back in Japan to take up climbing high mountains.
Asian Trekking has a list of Watanabe's other mountaineering feats, which have taken her all over the world, including Alaska's Mount McKinley in 1977.
Mount Everest often attracts the newsmakers. Cnn.com provides some history. The oldest person to climb Everest is Nepali national Min Bahadur Sherchan who achieved the feat at the age of 76 in 2008. The youngest person is American teenager Jordan Romero from California who reached the summit in 2010 when he was 13.
In 2011, an 82-year-old man died on the mountain while trying to set the record of being the oldest person to reach the summit.
So far about 4,000 people have climbed Everest.
Female Competition International would like to express appreciation to Ms. Watanabe for her sacrifices, determination, inspiration and great success.
~ ~ ~
Sources: foxnews.com, NewsCore, Wikipedia, Huffingtonpost.com, telegraph.co.uk, worldnews.nbcnews.com, Cbsnews.com, Npr.org, Cnn.com, worldrecordacademy.com, recreati.com, usatoday.com, japandailypress.com, independent.co.uk, wisegeek.org, photos courtesy Wikimedia Commons.