Appreciating Wrestler Vivian St. John, Great Role, Team Player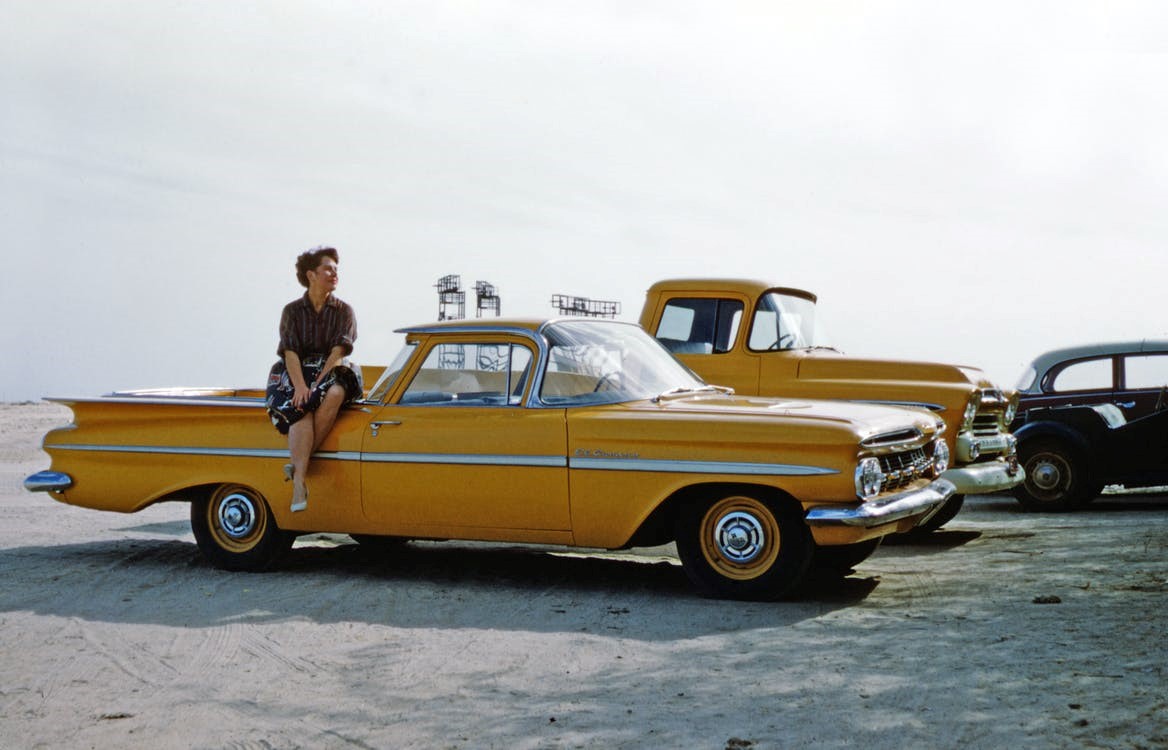 September 7, 2021,
In certain matters what comes first is of utmost importance.
This is why for centuries, since the days of Aristotle, we have heard the metaphoric chicken or the egg analogy of which came first. It is a situation in which it is impossible to say which of the two things existed first and which caused the other one.
When it comes to being a Role Player or a Team Player, which comes first in importance?
As expressed at sportingcharts.com, a Role Player refers to a player who plays a supporting role on her team, and does it well and willingly. A role player can either be a bench player who is a solid performer in the minutes she gets, or sometimes, a starter who plays a very specific role on the team.
In terms of a Team Player, one of the leading employment job search groups, monster.com educates, "Part of being a team player is being open to other people's ideas and perspectives, Russell says. That means honing your listening skills and being receptive to feedback from co-workers. So, instead of getting defensive when you receive constructive criticism, see what you can glean from their advice."
Both are extremely important skills and mind sets for helping a group achieve or surpass their goals.
In our global female wrestling industry, one of the ultimate leaders was the Fabulous Moolah.
Her influence in the shaping of many young women's professional wrestling careers is well-chronicled.
One of her greatest protégés in her brilliant circle was a gorgeous statuesque brunette named Vivian St. John.
Her birth name was Suzanne Miller (September 10, 1950 – December 20, 2013).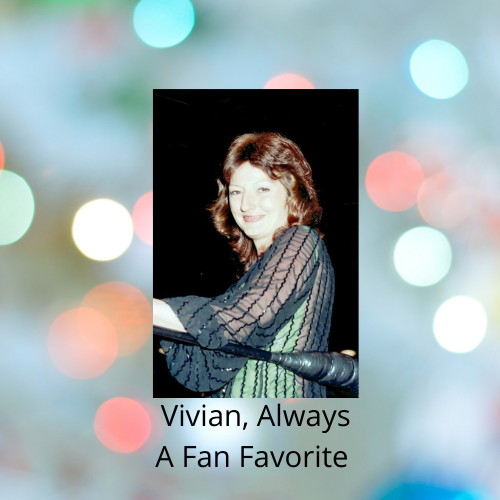 What was the world like in 1950?
Just the sound of that time period may evoke a simpler and gentler life and in some ways, especially on a local community level, that was probably true.
According to thepeoplehistory.com, "1950 was the start of the fast changes that would be seen in the next 2 decades, the great depression was becoming a faint memory and families were moving out to the suburbs, kids watched howdy doody on 12 inch black and white TV sets and spent Saturday afternoons watching cartoons at Cinema matinees, times were gentler with little violence and the consumer revolution was about to start in a big way, and the man of the household became the sole breadwinner. The median family income was $3,300 a year and milk was still delivered to the doorstep."
On a global scale things were different.
The Korean War begins when North Korea invaded South Korea in June of 1950 and would not end until 1953.
Vivian began her wrestling debut on August 6, 1974 and was trained by The Fabulous Moolah.
If you are going to be in a ladies professional wrestling circle, Moolah's camp was probably the best one to ply your trade in.
"Great things in business are never done by one person; they're done by a team of people."…Steve Jobs
This was confirmed at pwinsider.com. They share, "St. John was originally from Florida and became interested in the business at a young age. She came across Harley Race and inquired about getting into the business and he passed on Moolah's information. She invested $300 and began training with Moolah in South Carolina shortly afterward.
St. John was a regular baby face working different territories for Moolah teaming with Susan Green as a cowgirl tag team, wrestling for about 12 years for different promotions before stepping out of the ring in the late 1980s."
Wrestling seemed to be in Vivian's blood and absolutely in her family circle.
Her brother Bryan was a professional wrestler and her husband Ron Starr was a wrestler as well.
At a sensuous model like 6 ft. tall, Vivian would team up with the famous Texas Cowgirl Sue Green.
If you've ever seen their matches they made one sexy pair. Vivian seemed to pair perfectly with the tall girls as she did from time to time with the great bad girl Judy Martin. She would also pair with the shapely blonde good girl Joyce Grable.
While it lasts, here is their match on YouTube:
https://www.youtube.com/watch?v=6Yb5ikrPVmM
Imagine the excitement playing to a packed house arena surrounded by fans on the lower and upper deck by the thousands. This was the tall slender gorgeous brunette's experience when she met her trainer the Fabulous Moolah in this 1980 fight. You would never know the two had such a positive connection by the way they wrestled in the squared circle complete with hay makers, body slams and hair pulling.
This video was pretty overwhelming in terms of the enormity of the packed house at this wrestling venue.
https://www.youtube.com/watch?v=rrDgd_xfG6M
Vivian's tall form was on display when she met the dynamo Sasha.
There was such a contrast in height it was hard not to go unnoticed. Many fans felt that she could easily defeat Sasha but if there was a script to follow, a Team Player, Vivian may have followed it well.
https://www.youtube.com/watch?v=FuZLu7xrItU&t=304s
Her other wrestling contemporaries were Leilani Kai, Peggy Lee, Wenona Little Heart, Wendy Richter, Kitty Adams and Paula Kaye to name a few.
One of our all-time favorite videos of Vivian actually took place in a movie. It wasn't Shakespeare but it was fun. Do you remember this comedy classic?
Mother, Jugs & Speed is a 1976 American comedy directed by Peter Yates. It stars Bill Cosby (Mother), Raquel Welch (Jugs), Harvey Keitel (Speed), and Larry Hagman as employees of an independent ambulance service trying to survive in Los Angeles.
The opening scene of the movie is a very sensuous classic and according to imdb.com, Vivian was a very nice Role Player in a very sexy way. While it lasts:
https://www.youtube.com/watch?v=ZOzcDKIcFec
As far as techniques go, Vivian could throw down with the best of them and given her contemporaries previously mentioned, she usually did. This tall beauty could throw a punch as well as take one.
In watching her matches she seemed very vulnerable to being rolled while standing into a folding pin and she was submitted quite often that way.
We sure didn't mind.
Say what you will, it was always erotic to watch.
Mostly with any female wrestler, for us fans, it's not so much how skilled they were since much of those now vintage matches was scripted, it was more of how they made us feel.
We always liked watching Vivian. She had such dynamic energy and was passionately involved in every match. You always got your money's worth being entertained by her.
Okay, it's time for that chicken or the egg metaphor.
So which came first for Vivian? Being a Role Player or a Team Player?
We suppose it doesn't matter because in terms of brilliantly playing her role, Vivian St. John always put the fans first.
We loved her as a Role Player or Team Player. Take your pick.
Though she has sadly passed, she will always be remembered for that.
Always.
~ ~ ~
OPENING PHOTO femcompetitor.com, grapplingstars.com fciwomenswrestling.com Brett-Jordan-pexels.com-photo-credit
https://www.sportingcharts.com/dictionary/nba/role-player.aspx
https://www.monster.com/career-advice/article/5-ways-to-be-a-good-team-player-hot-jobs
https://en.wikipedia.org/wiki/Role-playing
http://www.thepeoplehistory.com/1950.html
https://en.wikipedia.org/wiki/1950
https://en.wikipedia.org/wiki/Vivian_St._John
https://www.cagematch.net/?id=2&nr=7395
https://www.pwinsider.com/article/82351/vivian-st-john-passes-away.html
https://en.wikipedia.org/wiki/Mother,_Jugs_%26_Speed
https://www.imdb.com/name/nm3543049/
https://holidappy.com/greeting-cards/How-To-Be-a-Team-Player-Quotes-From-Famous-People-on-Teamwork
https://www.facebook.com/reficulinhell
https://spectralvision.wordpress.com/2018/06/03/wrestling-champ-vivian-st-john-possessed-strange-psychic-powers/