Star DWW Alum, Antscha's Women's Wrestling Events, Looks Exactly Like DWW, Déjà vu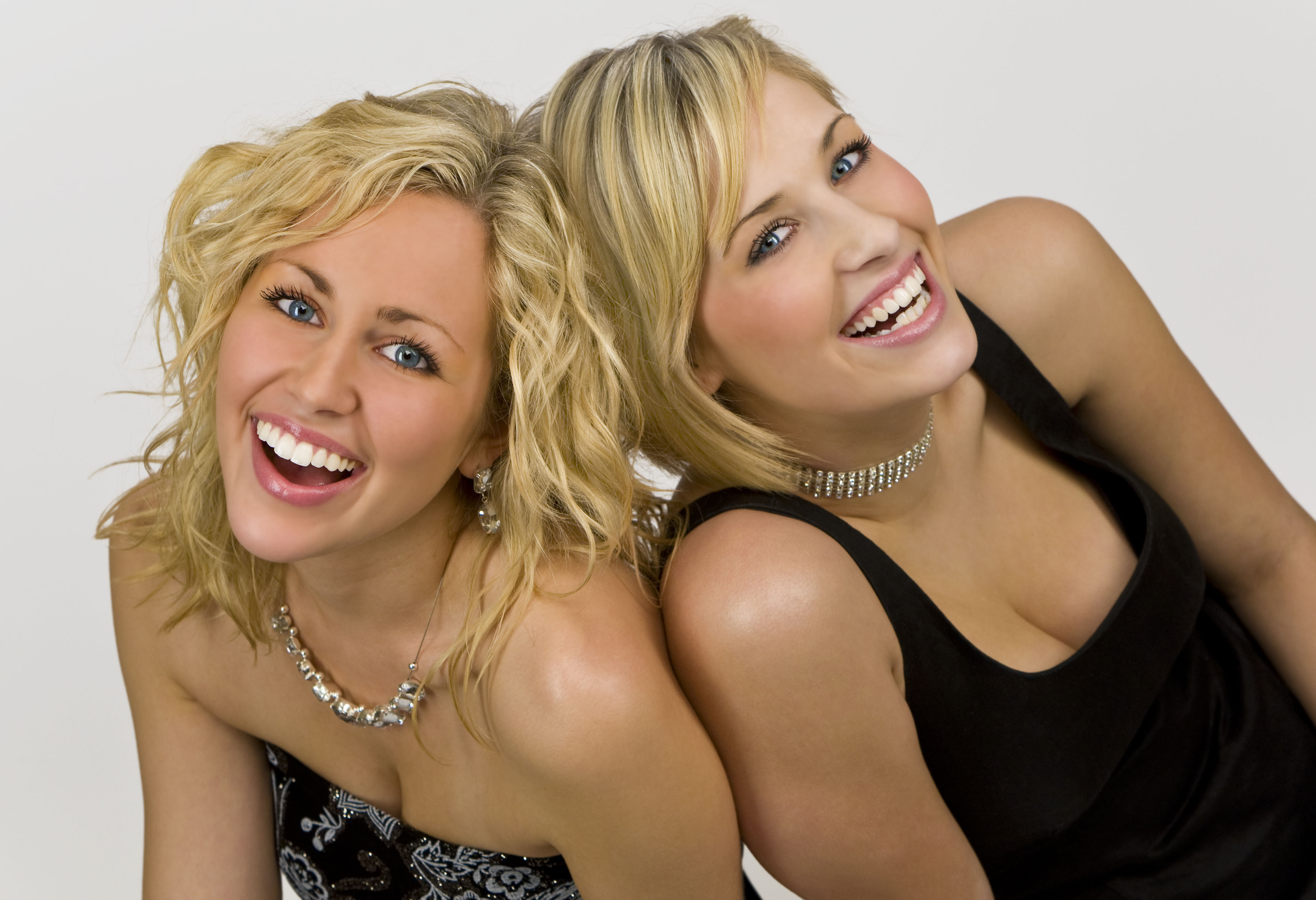 December 8, 2021,
Incredible tune. Can't stop thinking about it and humming it over and over.
Sounds similar to the music of a band that you loved back it the day.
But it's a new band.
It sounds similar because two of the once younger band mates running it are former members of the old group.
Makes perfect sense.
This movie plays out very similar to a number of movies you loved in the past by the same studio. As you munch on your popcorn, you tell yourself, this scene reminds me of something I have seen before.
There's a good reason for that.
Especially since the producer and director from the previous studio left and are now under contract at a new one with more creative license and control.
Understandable that it feels like déjà vu. It is though you have experienced it all before.
Danube Women's Wrestling (DWW) formed such a powerful fully competitive women's wrestling foundation back in the late 1990's and early 2000s, that when they eventually stopped producing matches almost a decade later, it seemed like that stellar brand of women's wrestling would be gone forever. Incredibly wistful and sad. The good old snail mail days.
And thus far that is true.
Having said that, we are starting to feel a little déjà vu.
In the new and improved download days.
The wrestling takes place in the same studio with the padded gray walls and dark blue mats.
The girls are primarily European, in particular Hungarian.
They are in great shape and incredibly beautiful.
We are welcomed to a wide variety of styles. When they say the match is fully competitive, take their word for it. That is absolutely true.
Visiting warriors from all over Europe are invited in to test themselves against these well-trained Hungarian Warriors.
You know what?
Though not the same in scope and inventory, Antscha and Viktoria, two legendary DWW alums are giving us a sense of déjà vu with some great fully competitive wrestling complete with seasoned warriors and fresh faced new girls ready to truly get it on.
If we close our eyes and dream hard enough, is it the second coming of DWW?
The legendary silky smooth singer Dionne Warwick mesmerized us with her song.
"Feel like I'm home
In a place I used to know
Long ago
Deja Vu
Could you be the dream that I once knew?
Is it you?
Deja Vu
Could you be the dream that might come true?"
It appears our dream has come true.
A form of DWW is back again. Truly.
Given the semi-competitive dribble we have witnessed in the modern USA female submission wrestling industry, this is a massive breath of fresh air and we have opened up our wallets to research and purchase.
We recently purchased and raided so much of Antscha Production's Clips Store for our DWW fix that we haven't had time to view them all but we will.
Beatrix is a blonde beauty on the rise.
We purchased and first saw her take on another legendary DWW Warrior in Zsuzsa and given Beatrix's size and strength, as a body builder, Zsuzsa had to really struggle to pull this one out. Thus, when Beatrix met a new girl in Diana, we felt certain that she would dominate the gorgeous brunette adorned in a leopard one piece, and she did.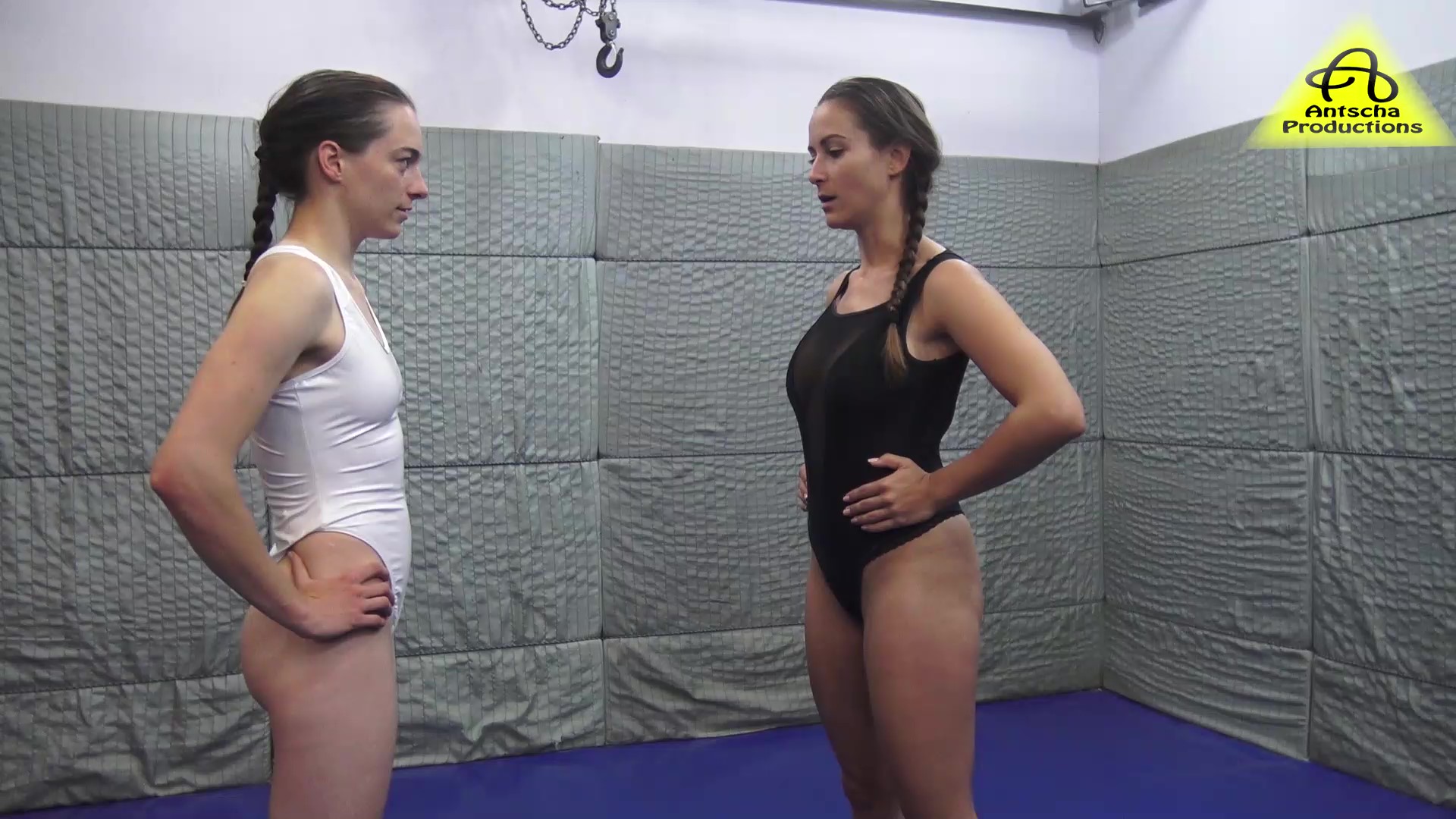 Amanda vs Iron is another fantastic Hungarian Girl matchup that proves to be very competitive. Both women are wearing black, Amanda looking gorgeous in a one piece swimsuit. From the onset, we would think Iron should defeat Amanda, given their difference in muscle mass. Amanda has a very feminine look but is very determined.
The match does have both girls scoring a submission but one of them eventually pulls away.
INTERNATIONAL MATCHES
We loved the days when the American girls traveled to Europe, like Virago's Grace and Amy O, to meet the DWW Girls. Within Europe there were some memorable International battles as well, especially between the legendary Beatrice Goffin's protégé, Belgium's Nadege. We also loved it when the German girls, like fierce Karine, paid a visit as well.
There are an abundance of International fights in Antscha's updated version of DWW.
Germany's Curie faced off against Hungary's Anett.
Wait, that name Curie sounds familiar?
Marie Curie, November 7, 1867 – July 4, 1934, was a Polish and naturalized-French physicist and chemist who conducted pioneering research on radioactivity. She was the first woman to win a Nobel Prize, the first person and the only woman to win the Nobel Prize twice, and the only person to win the Nobel Prize in two scientific fields. She was, in 1906, the first woman to become a professor at the University of Paris.
Extremely impressive. If our Germany's Curie can wrestle with any of the passion of her namesake, we are in for a great match.
Curie doesn't disappoint.
Hungary's Anett is in tough with Curie's slow methodical wear you down approach. From body scissors to brutal head locks with her sensuous thick thighs, Curie decimates.
This match proves to be radioactive for Anett.
When Xena of Italy lost to Orsi B. in a fairly one sided bout, that was to be expected.
Xena is super sexy and a feminine muscle thick chick. She clearly works out but has found the balance of feminine thickness and curvy muscle.
Yummy.
So now that she is going to take on Hungary's Nikki, is there a possibility of victory?
The match is energetic and both girls go at it full speed but Nikki seems to keep beating Xena to the punch, twice submitting the Italian beauty with upper head and neck holds,
One audience member gets into a conversation with Xena and she rolls up her fist, smiles and warns him.
Xena? Save that energy for Nikki. You'll need it.
There are great matches a plenty in this store.
We have yet to write about the matchups in this store between the global stars like Antscha, Viktoria, Kimbra, Orsi B, now Aisa, Warrior Amazon, who is a force to be reckoned with, Italy's super star Bianca and England's winning luminary Axa Jay.
We always love to watch Axa. She brings the fight big time.
While we have written about them elsewhere, over time, we look forward to sharing with you how they fare within Antscha's fantastic store.
The great Femwrestle events in Troisdorf, Germany temporarily gave us our DWW fix. The matches were International in nature and very competitive. Too bad they don't appear to have events anymore.
Thank heavens for Antscha.
If it looks like DWW, wrestles like DWW, is in the same studio as DWW, and has many of the same gorgeous female warriors as DWW, is that déjà vu or a new dream come true? Enjoyably speaking?
For us, it's both.
~ ~ ~
OPENING PHOTO femcompetitor.com, fciwomenswrestling.com, grapplingstars.com article, Deja-Vu-Darren-Baker-Shutterstock-photo-credit-Editorial-use-
https://en.wikipedia.org/wiki/Marie_Curie
https://www.fcielitecompetitor.com/
https://fciwomenswrestling.com/