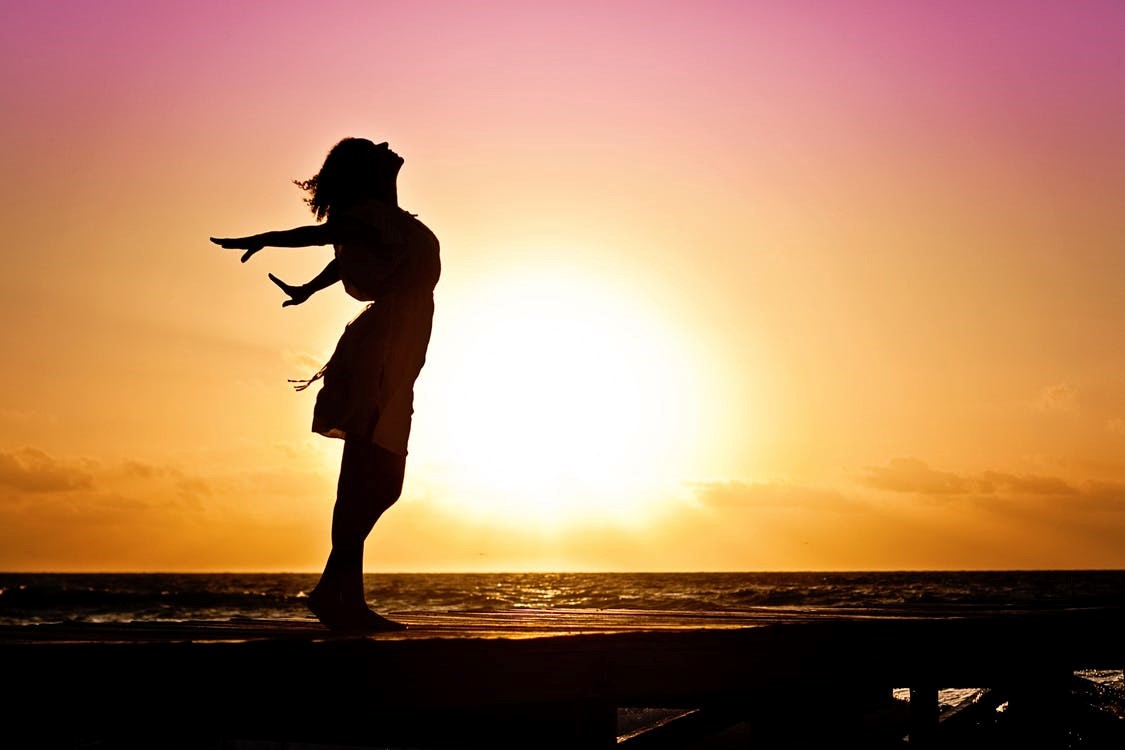 A WOMAN OF VISION AND FORTITUDE
 "It's Choice – not chance – that determines your destiny." ………. Jean Nidetch
A strong Quaker upbringing, Pennsylvania sunshine and a strong willed mother who taught important life lessons were the perfect ingredients to create the person who was at the forefront of The Women's Suffrage Movement and The Equal Rights Amendment. Alice Paul's sacrifices enabled women today to have myriads of choices and options, some won by the ability to vote and hold office, including the right to compete in any sport they love, even ones in times past exclusively for males.
A brief study into the beliefs of The Quaker religion might give insight into the molten materials that were liquefied by Ms. Paul's passion. The Quaker origin was in the mid seventeenth century England where they separated from the reigning church. In that time period, they emphasized a personal and direct experience of Christ, acquired through both direct religious experience and the reading and studying of the Bible. Quakers focused their private life on developing behavior and speech reflecting emotional purity and the light of God. In the past, Quakers were known for refusal to participate in war, dressed plainly, refused to swear oaths, opposed slavery and alcohol consumption.
Some Quakers have founded banks and financial institutions including Barclays, Lloyds and Friends Provident; manufacturing companies that include Clarks, Cadbury, Rowntree and Frys. Financial success appears to be a part of the Quaker pathway.
Ms. Paul's family, by most accounts, appears to mirror that lifestyle. This passage is from the excellent work Alice Paul: Feminist, Suffragist and Political Stategist, "William and Tacie Paul married in 1881 and moved into Paulsdale in 1883. Two years later, their first child, Alice, was born, followed by William in 1886, Helen in 1889 and Parry in 1895. Alice's father was a successful businessman and, as the president of the Burlington County Trust Company in Moorestown, NJ, earned a comfortable living. His economic success allowed Paulsdale to become a gentleman's farm; family members may have had some farm chores, but hired hands actually provided a majority of the farm labor. Alice's life on the "home farm" (as she referred to her home) marked her early childhood and is reflected in her work as an adult. As Hicksite Quakers, Alice's parents raised her with a belief in gender equality, and the need to work for the betterment of society. Hicksite Quakers stressed separation from the burgeoning materialistic society and advocated the benefits of staying close to nature."
Despite their wealth and in accordance with Quaker practice, the Pauls lived very simply. The most enduring legacy of Paulsdale was its role in the suffrage movement and the resulting influence it had upon Alice. Alice's suffrage ideas were planted early as Tacie, who as a member of the National American Woman Suffrage Association attended women suffrage meetings– often with Alice in tow. Tacie may have also held meetings at Paulsdale or entertained members afterwards. It was at Paulsdale; Paul noted years later, that she was first introduced to the suffrage movement.
The information on this great American is so voluminous FCI can't print it here. There are some events that seem to provide more succinct insight. Though Ms. Paul's upbringing was steeped in suffrage ideals, it was during her stay in England that she was transformed from a reserved Quaker girl into a militant suffragist. After working in the settlement movement in New York, Paul left for Birmingham, England, in 1907 to study social work at the Woodbrooke Settlement. One day, she passed a crowd jeering a female speaker and stopped to observe the chaos. The woman, who had been speaking about women's suffrage, was jeered so loudly she couldn't be heard and was forced from the stage by an unruly crowd. Ms. Paul introduced herself to the speaker, who turned out to be Christabel Pankhurst, daughter of England's most radical suffragette, Emmeline Pankhurst. The Pankhurst women were leaders of a militant faction of suffragettes whose motto was "Deeds not words." Believing that prayer, petitions, and patience was not enough to successfully enfranchise women, the Pankhursts engaged in direct and visible measures, such as heckling, window smashing, and rock throwing, to raise public aware about the suffrage issue. Their notoriety gained them front-page coverage on many London newspapers, where they were seen being carried away in handcuffs by the police. The Pankhursts also devised a political strategy to hold the party in power responsible, regardless of affiliation, for women's secondary status. Ms. Paul joined their movement, personally breaking more than forty-eight windows (according to one interview) and was arrested and imprisoned on several occasions. The suffragettes, including Alice, protested their confinement with hunger strikes, for which they were forcibly fed in a brutal fashion. During these dark days of imprisonment, Paul took strength from a quotation she often saw etched into the prison walls by her compatriots: "Resistance to tyranny is obedience to God."
While associated with the Women's Social and Political Union in Britain, Ms. Paul had been arrested seven times, imprisoned three times, protested the treatment of suffrage prisoners with hunger strikes and participated within marches and demonstrations. Ms. Paul returned to her home country in 1910 imbued with the radicalism of the English suffrage movement and a determination to reshape and re-energize the American campaign for women's enfranchisement. In 1917, in response to public outcry about the prison abuse of suffragists, President Wilson reversed his position and announced his support for a suffrage amendment, calling it a "war measure." In 1919, both the House and Senate passed the 19th Amendment.
While many suffragists left public life and activism after the 19th Amendment was enacted, Alice Paul believed the true battle for equality had yet to be won. In 1923, on the seventy-fifth anniversary of the Seneca Falls Convention, Paul announced that she would be working for a new constitutional amendment, one she authored and called the "Lucretia Mott Amendment." This amendment called for absolute equality stating, "Men and women shall have equal rights throughout the United States and every place subject to its jurisdiction." The Equal Rights Amendment (ERA) was introduced in every session of Congress from 1923 until it passed in 1972.
Alice Paul was the original author of a proposed Equal Rights Amendment to the Constitution in 1923. The ERA would not find its way to the Senate until 1972 when it was approved by the Senate and submitted to the state legislatures for ratification. After a lifetime of remarkable sacrifices and accomplishments that changed the world, Alice Paul died at the age of 92 on July 9, 1977.
Ms. Paul's formal education by yesterday and today's standards is astounding. She achieved a B.A. in Biology from Swarthmore College, 1905; M.A. in Sociology from University of Pennsylvania, 1907; Ph.D. in Economics from University of Pennsylvania, 1912; LL.B. from Washington College of Law, 1922; LL.M. from American University, 1927 and a D.C.L. from American University, 1928.
Part of the reason FCI features articles on prominent feminists of the past is to remind all of us the importance of carefully standing up for principles that benefit society. The passage of time and intense daily responsibilities increases the likelihood to forget. Our small group truly believes we are laying the foundation for a fully competitive, compensated professional women's wrestling association where the competitors of the future who presently are minors will compete in a far more lucrative and dignified wrestling environment. As far as we know, this has never happened in the history of humankind.
We see this as a movement.
We are from private industry and while we are determined to keep costs down and revenues high, we will try to never lose sight that while accounts receivable is critical, adherence to important principles is preeminent. Thus far, this has been a fascinating evolving process. When we first began to publish back in January one of our main goals was to create future events that would draw the best competitors. Time and experience is modifying our perspective. Competitors we have contacted who seem to be only interested in money and not what's in the best interests of our sport, no matter how talented, internally we are starting to lose interest. We suspect our future involvement will be heavily in the freestyle world because many actually seem to wrestle because they love the sport. The responsibility to partner with them and guide them based upon important principles is ours. We've never done this before. Imperfect as our methods may be, we want to become profitable and enjoy the present, but stay resolved that the female competitors coming of age will have a better dignified, compensated future in wrestling. If Ms. Paul were alive today, we are confident she would want the same.
~ ~ ~
Sources: Alice Paul Institute website, Women's rights National Historical Park, New York, Quakers-Wikipedia, George School for Quakers, About.com Women's History, Rights of Passage: The Past and Future of the ERA, edited by Joan Hoff-Wilson for the Organization of American Historians (Bloomington, IN: Indiana University Press, 1986). Reprinted by permission of Indiana University Press.Amelia R. Fry. Photos are courtesy Wikipedia Commons.