AEW Wrestling, Powerful New Kid On The Block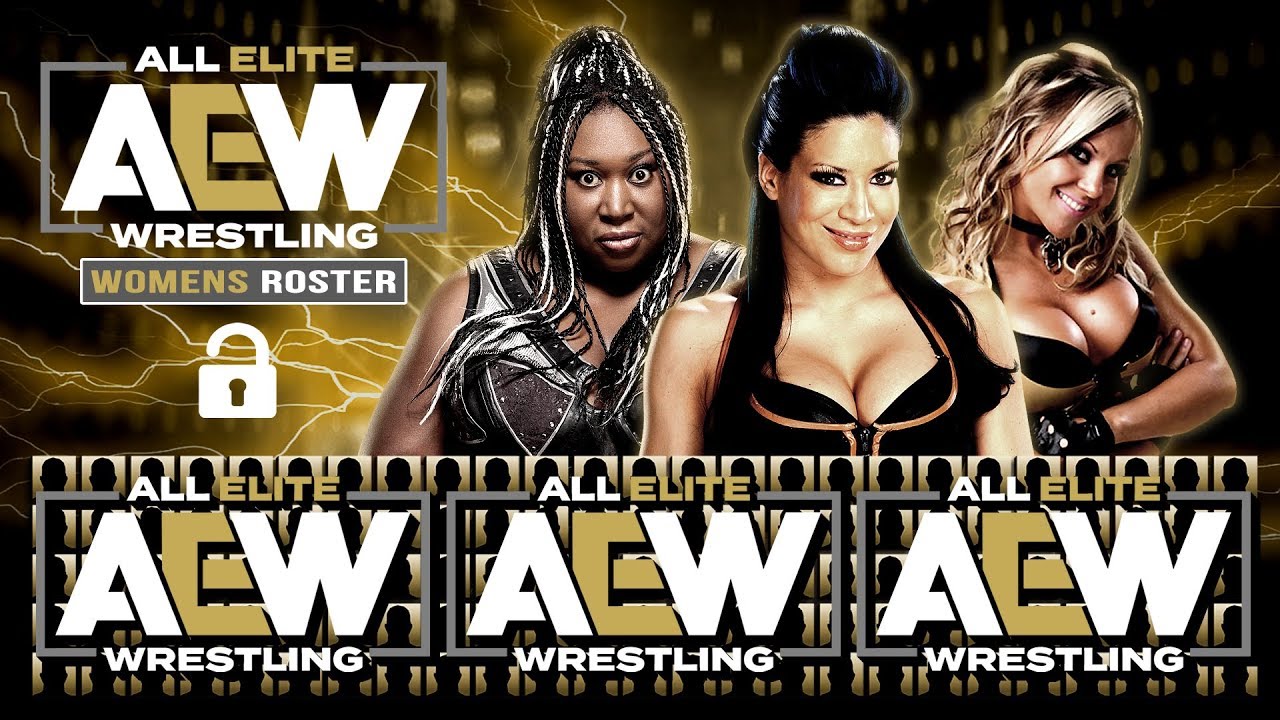 August 11, 2021,
Maybe it might remind you of the time you were young and really hungry, took your sandwich out of the bag, startled, you looked up and there in front of you in a 250 pound bully quietly smiling and ready to snatch it right of your hands.
You might have three options.
Run away.
Give him the sandwich.
Take a stand and fight for your sandwich (funeral bag pipes please).
There is a new 250 pound bully on the wrestling scene and though they are only 2 years old, they are startling many.
All Elite Wrestling (AEW) is an American professional wrestling promotion founded in 2019.
Its inception was announced by Mr. Shahid Khan and his son Tony, with the former acting as the promotion's lead investor, and the latter being the founder, president and CEO of the company.
Professional wrestlers Cody Rhodes, Matt and Nick Jackson, and Adam Page, collectively known as The Elite, were the promotion's inaugural contracted talents. Rhodes and the Jacksons are serving as both in-ring performers and executive vice presidents alongside Kenny Omega, fellow professional wrestler and co-founder of The Elite.
Since October 2, 2019, AEW has produced a two-hour weekly television show, AEW Dynamite, airing live every Wednesday at 8pm ET on TNT in the United States.
CBS Sports described AEW as "the first company with major financial backing to take a swing at beginning to compete with WWE on a major level in nearly two decades"
Sounds startling.
On February 7, 2019, the group held a press conference where tickets were released for Double or Nothing.
Other big announcements included Kenny Omega joining as a competitor and the company's fourth co-Executive Vice President, as well as the signings of Lucha Brothers (Pentagón Jr. and Rey Fénix), Best Friends (Trent Beretta and Chuck Taylor), and a partnership with Mexican promotion Lucha Libre AAA Worldwide (AAA).
Get your cold drinks and popcorn ready. You can watch them on television.
On May 25, 2019, AEW produced their first ever pay-per-view (PPV).
Let's get a closer view from their home. At allelitewrestling.com they announce, "AEW is built to create moments of a lifetime – memorable, inspiring and spectacular – by providing our fans with the best wrestling matches and entertainment anywhere.  We believe providing a safe, inclusive and respectful environment for all AEW events is central to that mission.
AEW fully supports and celebrates our athletes and fans, regardless of sexual orientation, race, gender, religion or ethnicity – and we expect our fans and athletes to do the same.  We want fans attending our wrestling events to enjoy the experience in a responsible manner, while also being who you are and coming as you are. Please treat all athletes and fans with respect and courtesy."
Makes perfect sense. Sounds like a nice sporting culture.
Their goal is to foster an unparalleled wrestling and entertainment experience that challenges the status quo.
Especially when there are beautiful women involved and they do have two female stars, among many, that really stand out.
Brittany Baker is an American professional wrestler and dentist.
She can hit you in the mouth and then fix your teeth afterwards.
She is signed to All Elite Wrestling (AEW), where she is the current AEW Women's World Champion in her first reign.
Previously Riho became the inaugural AEW Women's Champion at the inaugural broadcast of AEW Dynamite on October 2, 2019 at the Capital One Arena in Washington DC. Riho defeated Nyla Rose to become the inaugural AEW Women's Champion.
Born in Punxsutawney, Pennsylvania, Baker made her debut as a professional wrestler in 2015 and attended dental school from 2014 to 2018. The following year, she became the first woman signed to AEW.
It is appropriate that as a dentist, she just can't stop talking. We watched a video where she non-stop trashed talked and challenged her opponent and you know what, she's kind of good at it.
In terms of her wrestling style, she uses a fusion of a scissored armbar and the mandible claw, which attacks an opponent's mouth, as a finisher, named Lockjaw.
We also love Layla Hirsch.
Talk about stocky and feminine thick. Very beautiful.
Leyla Hirsch is a Russian-born American professional wrestler currently signed to All Elite Wrestling.
Hirsch made her professional wrestling debut at Combat Zone Wrestling's Dojo Wars: Super Show 4 event on September 29, 2017 where she lost to Dojo DEEJ in a intergender match.
During her time in CZW, she worked with other infamous personalities such as Penelope Ford.
She made her first appearance for All Elite Wrestling at AEW Dark #58 from October 21, 2020, where she lost to Hikaru Shida. She unsuccessfully challenged Serena Deeb for the NWA World Women's Championship on AEW Dynamite on October 22, 2020.
She took part in the AEW Women's World Championship Eliminator Tournament, losing to Thunder Rosa in a round of 16 match from February 4, 2021 at AEW Dynamite #72.
It was confirmed on March 15, 2021 by AEW president Tony Khan that Hirsch had officially signed with the company.
Glad to hear that. Looking forward to more of her power moves.
Her personal story is a fascinating one. Leyla was born in Moscow. She was adopted by an American couple at the age of 8, and grew up in Hillsborough Township, New Jersey.
At the age of 15, she began amateur wrestling in high school and college. A former freestyler who made it to the pros. Imagine that.
We have always been huge fans of the dynamic Thunder Rosa.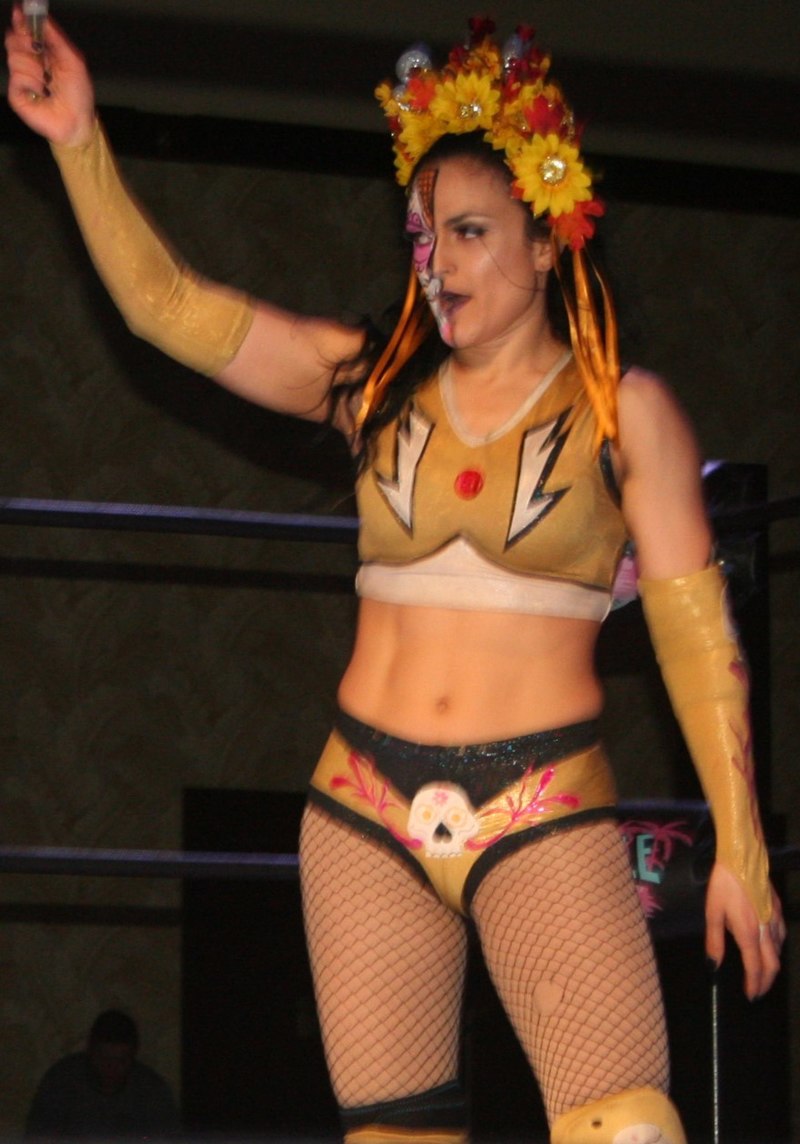 Thunder Rosa made her All Elite Wrestling (AEW) debut on the August 22, 2020, episode of Dynamite, where she cut a promo on the AEW Women's World Champion Hikaru Shida, and challenged her for the championship on All Out.
On the September 2 episode of Dynamite, Rosa made her AEW in-ring debut, where she defeated Serena Deeb. At All Out, Rosa unsuccessfully challenged Shida for the AEW Women's World Championship.
On the September 16 episode of Dynamite, Rosa successfully defended her NWA World Women's Championship against Ivelisse.
Make no mistake about it, there is a new kid on the wrestling block.
Some may view them as a bully.
As long as they have a stable of gorgeous girls with strong wrestling backgrounds, new kid or not, what do we say?
Welcome to the neighborhood.
Have a sandwich.
~ ~ ~
OPENING PHOTO femcompetitor.com, grapplingstars.com fciwomenswrestling.com AEW-All-Elite-Wrestling-photo-via-YouTube Editorial use 
https://en.wikipedia.org/wiki/All_Elite_Wrestling
https://www.allelitewrestling.com/
https://en.wikipedia.org/wiki/Britt_Baker
https://en.wikipedia.org/wiki/Leyla_Hirsch
https://www.fcielitecompetitor.com/
https://fciwomenswrestling.com/