1950's, Lady Wrestler Millie Stafford, Era Of Prosperity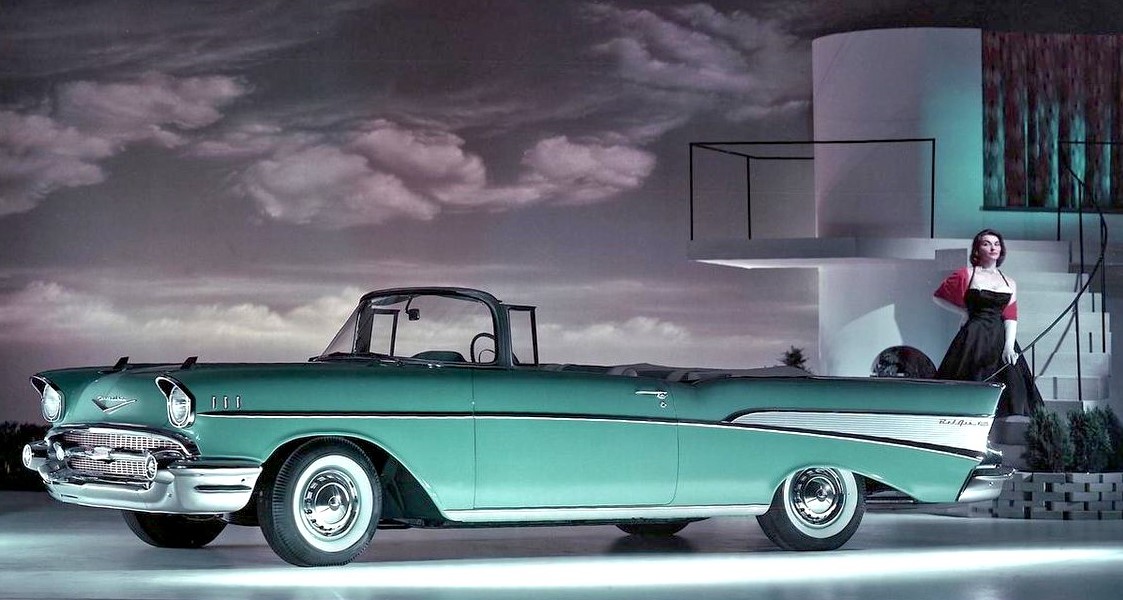 October 18, 2021,
Creatively speaking, are we all prisoners of our time period?
For example, could a Lady Pro Wrestler who was a star in the 1950s without the muscle tone and MMA skills currently on display on the grappling mats, be a champion today?
What she brought to the table in her time period was based upon the culture and school of thought relevant in her decade of ascension.
Would some of the movie stars of the silent era remain stars in the time of sound?
As an example as shared at listverse.com. "Helene Costello was an early example of a familiar Hollywood figure: a celebrity kid who just can't make good. As children, Costello and her sister Dolores (right in the picture above) sometimes made appearances in films starring their father, Maurice Costello. As adults, both Costello sisters managed to become silent screen stars in their own right, although unfortunately Helene couldn't make the transition to talkies, since despite her great beauty, her voice was deemed inadequate."
In her time period the gorgeous blonde Lady Pro Millie Stafford was a star in her day though her name seems to seldom grace the cover of articles today.
Her time period was a spectacular one.
Described as a Canadian Champion, there is little footage on Millie except a rare reel here where she is battling Mildred Burke.
While it lasts on YouTube https://www.youtube.com/watch?v=Yv1sgGV3M4c
She is also mentioned in the now classic women's wrestling film, Lipstick and Dynamite.
The dynamic industry site womensprowrestling.blogspot.com educates, "Millie Stafford was one of the classic old time women's wrestlers. She won the NWA women's tag team wrestling title in 1952 with June Byers.
Millie was involved in the first girl's tag match in Rainbo Arena, Chicago, with Penny Banner, against LeChona LeClaire and Mae Weston on July 8, 1955. She also defeated Judy Glover on September 18th, 1957 for the Southern Women's Wrestling title."
Listed at 5 foot, 3 inches and 135 pounds, Mille Stafford was born in Minneapolis, Minnesota.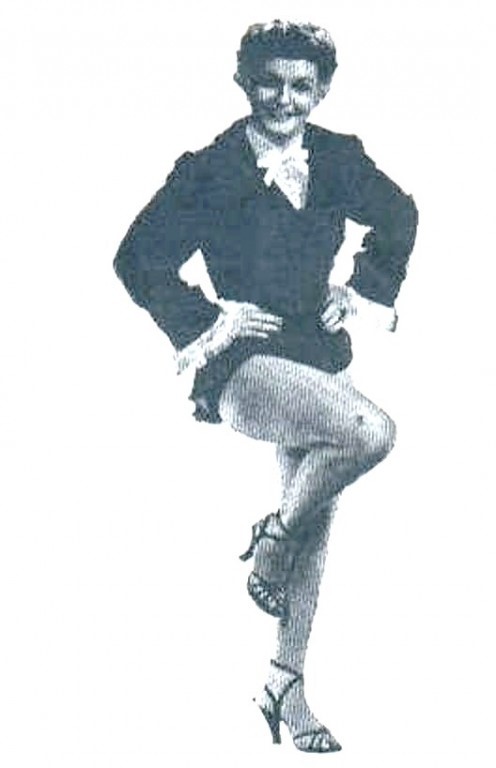 Her wrestling career began in 1950.
Being a product of her time period, what are some events that stand out about 1950?
The informative site girlboxing.org adds some color, "Wrestling stars such as Mary "The Fabulous Moolah" Ellison, June Byers, Millie Stafford, Mildred Burke, Ella Waldek, Mae Young and former boxer Bonnie Bartlett were wrestling stalwarts in the later 1940s and on through 1950s. A strong sponsoring group, the National Wrestling Association (NWA) offered a system of championship belts that helped these fighters along."
So we can see these beautiful ladies had the boxing bug back in the 1950.
Our star was trained by a male wrestler who often performed in the St. Paul area, Einar Olsen.
What was Minneapolis like in the early 1950s?
The team that would become who we know today as the Los Angeles Lakers was then known as the Minneapolis Lakers.
The 1949–50 NBA season was the franchise's second season in the NBA.
The Minneapolis Lakers repeated as NBA Champions, making it (to date) the only franchise to win the Championship in each of its first two NBA seasons.
We can see that like Millie Stafford, in 1950, Minneapolis had championship Pedigree.
What was happening in film in 1950?
So often major Hollywood films depict the mood and culture of the time period. Time to get our popcorn and soft drink and have a peek.
All the King's Men is a 1949 American film noir written, produced, and directed by Robert Rossen. It is based on the Robert Penn Warren novel of the same name.
The film features Broderick Crawford in the role of the ambitious and sometimes ruthless politician, Willie Stark.
The story of the rise of politician Willie Stark from a rural county seat to the governor's mansion is depicted in the film. He goes into politics, railing against the corruptly run county government, but loses his race for county treasurer, in the face of unfair obstacles placed by the local machine.
He eventually rises to become a candidate for governor, narrowly losing his first race, then winning on his second attempt. Along the way he loses his innocence and becomes as corrupt as the politicians he once fought against.
The main plot is a thinly disguised version of the rise of real-life 1930s Louisiana Governor, Huey Long, Long's efforts to blacken the name of Judge Benjamin Pavy, and Long's assassination by the Judge's son-in-law (compared to nephew, as in the film), Dr. Carl Weiss.
Many consider this triple Oscar winning movie a cinematic masterpiece. 1950 sure had its gems.
Briefly, as far the other story lines of that time period as reported by thepeoplehistory.com, "Fifties Fashions, the peak of the Baby Boomer Years where following the end of the great depression and then World War II people wanted to live a normal life raising a family, teens found rock and roll music and Elvis, parents found more consumer choice and jobs were abundant."
Hold your breath for some price comparisons:
In 1950 a new house cost $8,450.00 and by 1959 was $12,400.00
In 1950 the average income per year was $3,210.00 and by 1959 was $5,010.00
In 1950 a gallon of gas was 18 cents and by 1959 was 25 cents
In 1950 the average cost of new car was $1,510.00 and by 1959 was $2,200.00
A few more prices from the 50's and how much things cost
Chrysler New Yorker $4347
1958 Chevrolet Corvette $3631
Men's All Wool Suits $28.90
Square dance Cotton Check Dress $3.29
Electric Portable Singer Sewing Machine $19.90
Rollaway Beds $14.95
Ring 1 carat Diamond $399.00
Okay, you can breathe again.
HERE ARE THE MAJOR NEWS STORIES OF 1950
  1950 – Senator Joseph McCarthy gains power, and McCarthyism (1950–1954)
  1950 – Korean War begins
  1950 – The comic strip Peanuts, by Charles M. Schulz, is first published
In the ring, the news was more sobering. An energetic modern day sports and information source bleacherreport.com takes us down memory lane. "Another great female wrestler to come from the 1950s boom was Ella Waldek.
Trained by the Fabulous Moolah, it wasn't long before she held multiple titles including the NWA Florida Women's championship and NWA Tag Team championship.
However, despite her many accomplishments, she became despised by many fans over her part in the accidental death of Janet Boyer Wolfe. During a match with her, Waldek body slammed Wolfe, prompting her to roll to the out of the ring before collapsing.
She died shortly afterwards.
As no cause of death could originally be established, Waldek, along with the other competitors in the ring at the time, were arrested and held on suspicion of manslaughter. Despite being found innocent, she was soon given the moniker of 'Murderer' by the fans who felt that she had intentionally killed Wolfe."
No doubt that imparted a dour cloud on the women's wrestling industry, which many then considered to be nothing more than a circus act and now this?
Still Millie and the girls performed on.
To place in perspective Millie Stafford's career, if the great Mildred Burke is one of your rivals and contemporaries, that is high praise indeed.
The always informative prowrestling.wikia.com shares, "Millie Stafford became women's tag champion in the NWA with June Byers in 1952. Later in 1957:
The legendary Nat King Cole had a huge hit in 1950 that propelled him to number two on the charts and it so aptly reflects Millie Stafford and the time period that reflected her.
We sense you know it so well, you could sing it by heart:
Mona Lisa, Mona Lisa, men have named you
You're so like the lady with the mystic smile
Is it only 'cause you're lonely they have blamed you?
For that Mona Lisa strangeness in your smile?
Do you smile to tempt a lover, Mona Lisa?
Or is this your way to hide a broken heart?
Many dreams have been brought to your doorstep
They just lie there and they die there
Are you warm, are you real, Mona Lisa?
Or just a cold and lonely lovely work of art?

"Mona Lisa" is a popular song written by Ray Evans and Jay Livingston for the Paramount Pictures film Captain Carey, U.S.A. (1950). The title and lyrics refer to the renaissance portrait Mona Lisa painted by Leonardo da Vinci. The song won the Academy Award for Best Original Song in 1950.
The soundtrack version by Nat King Cole spent eight weeks at number one in the Billboard singles chart in 1950. Cole's version of the song was inducted into the Grammy Hall of Fame in 1992. Cole described this song as one of his favorites among his recordings.
It certainly is one of ours too. It's timeless. A wonderful and beautiful product of it's time period.
Just like our gorgeous girl wrestler Millie Stafford.
She brought great prosperity to the professional female wrestling ring.
~ ~ ~
OPENING PHOTO femcompetitor.com, grapplingstars.com fciwomenswrestling.com, BelAir-Millie-2021-Wikipedia-Chevrolet-pre-1978-Chevrolet-factory-photo
https://listverse.com/2015/03/13/10-forgotten-stars-silent-film-era/
https://en.wikipedia.org/wiki/Mona_Lisa_(Nat_King_Cole_song)
https://en.wikipedia.org/wiki/Los_Angeles_Lakers
http://prowrestling.wikia.com/wiki/Millie_Stafford
https://www.cagematch.net/?id=2&nr=15550
http://bleacherreport.com/articles/211970-golden-girls-the-women-behind-the-1950s-wrestling-boom
http://www.onlineworldofwrestling.com/bios/m/millie-stafford/
https://girlboxing.org/tag/millie-stafford/
http://wrestlingdata.com/index.php?befehl=bios&wrestler=12654
http://womensprowrestling.blogspot.com/2007/09/millie-stafford.html
http://www.wrestling-titles.com/world/world-wt.html
https://en.wikipedia.org/wiki/1949%E2%80%9350_Minneapolis_Lakers_season
https://en.wikipedia.org/wiki/All_the_King%27s_Men_(1949_film)
http://www.imdb.com/title/tt0041113/
http://www.thepeoplehistory.com/1950s.html
https://en.wikipedia.org/wiki/Timeline_of_United_States_history_(1950%E2%80%9369)
http://www.onlyinyourstate.com/minnesota/mn-in-the-50s/
https://en.wikipedia.org/wiki/Minneapolis
https://en.wikipedia.org/wiki/Minneapolis
http://www.bobborst.com/popculture/top-100-songs-of-the-year/?year=1950
https://www.azlyrics.com/lyrics/natkingcole/monalisa.html